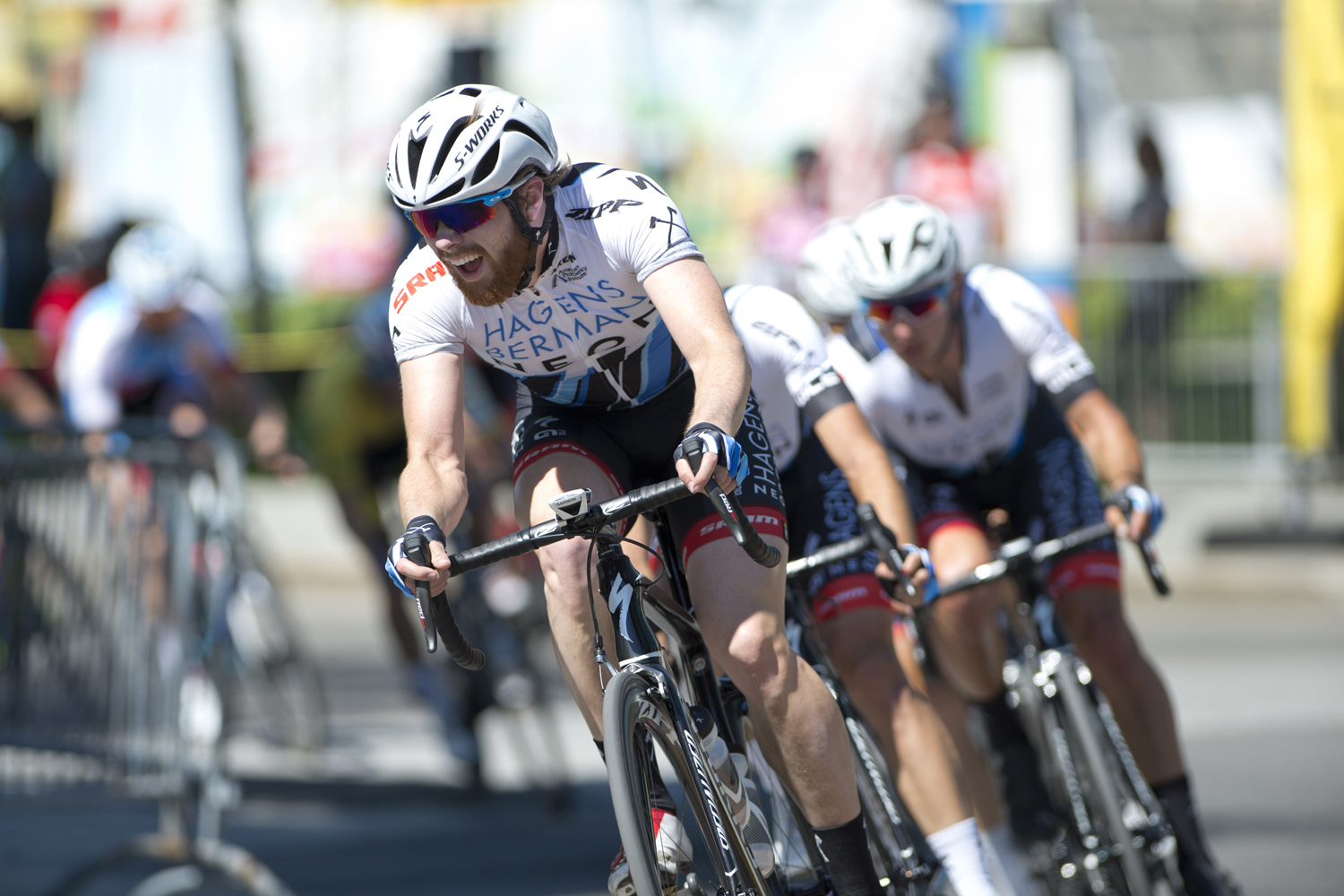 news
Talented Up-and-Coming Rider Adds Extra Finishing Speed to 2017 Roster
Colin Joyce, one of the most promising young riders in North America, joins Rally Cycling for the 2017 season. Joyce, a powerful all-around rider, is known for his considerable burst of speed in the closing moments of a race. Joyce showcased his sprint prowess by finishing second in the opening stage at the Tour of Utah and winning stage one of the 2016 Tour of Alberta. Joyce went on to hold the leader's jersey for two days and claim both the points and best young rider competitions.
Joyce grew up playing soccer before taking up cycling at age 15. He soon fell in love with the sport and continued to progress quickly through the junior and U-23 ranks. A chance meeting two years ago in a Portuguese hospital with Rally Cycling Performance Manager Jonas Carney would eventually lead the 22-year-old to join the team.
"I met Jonas in 2014 while at a race in Portugal. I ended up getting in a crash that put me in the hospital there," said Joyce. "One of his riders was also involved in the crash and also had to got the hospital. Jonas was there, came over and was super comforting to me and offered a lot of help and advice. I instantly had a lot of respect for him as he helped me when I needed it. I kept that in mind while talking with teams about 2017. Rally Cycling has shown that they are arguably the best team in North America for many years. They have an amazing race schedule and give all of their riders a lot of opportunities to succeed."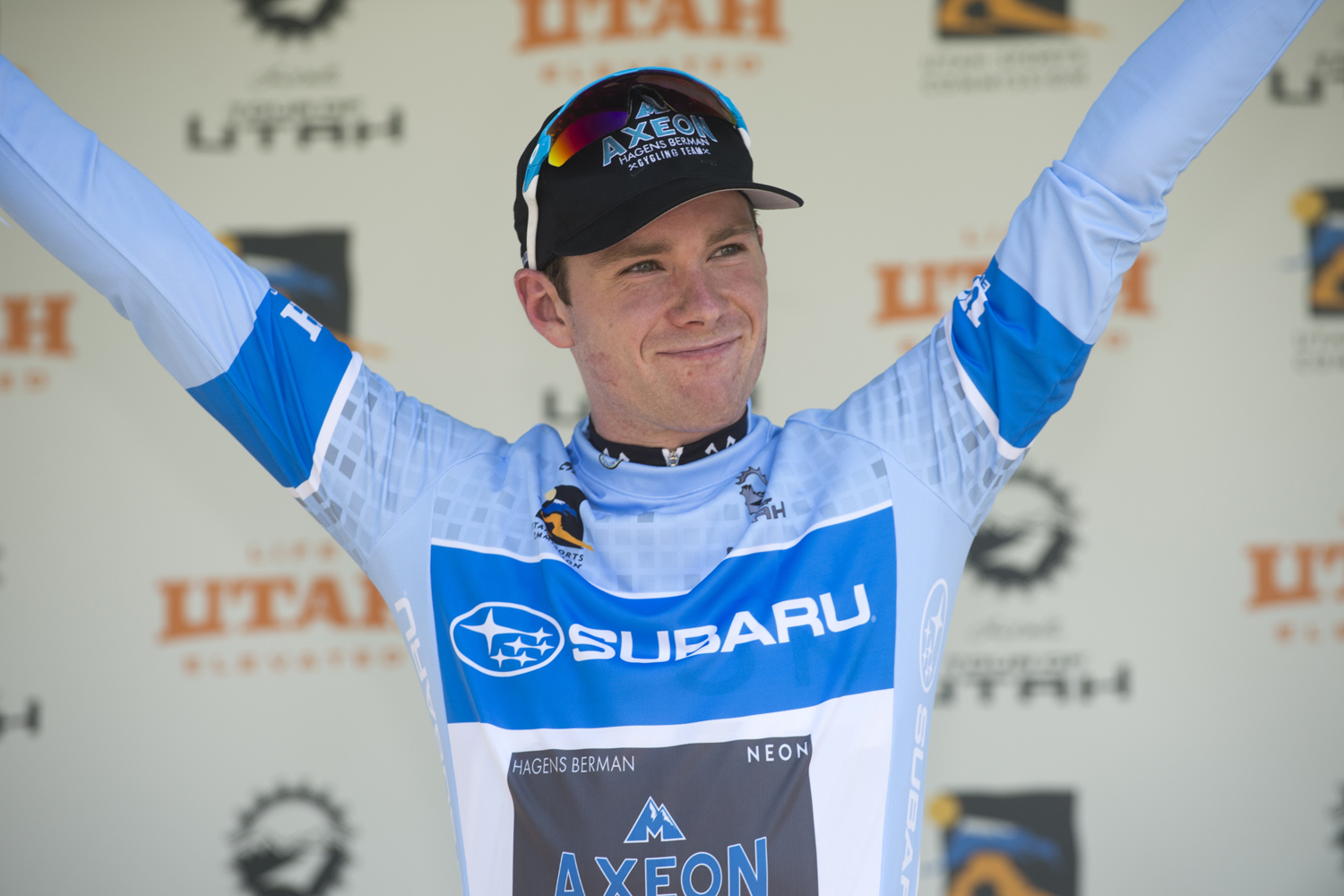 Joyce's unique versatility makes him a rider to watch in breakaways, bunch sprints and summit finishes alike. For the 2017 season Joyce will look to continue his progression to the top of the North American peloton.
"I really just want to continue to develop and show that I am capable of racing at the highest level," said Joyce. "I still have a lot to learn and am looking forward to the process. A lot of the older guys on the team have some amazing racing experience, and I want to use that to help further my abilities. My main goal is to help the team win or compete for the win in every race we enter."
Joyce will have plenty of opportunity to learn at one of the most balanced teams in the peloton. A successful 2016 season saw Rally Cycling take almost 40 victories and land on podiums at every major event in North America. While a strong general classification threat, Joyce's finishing speed puts him in the hunt for numerous victories. When the time comes for him to show his finishing speed, Joyce will be able to rely on Rally Cycling's teamwork and strength to deliver him to the line.
"Since I met Joyce in the Portuguese hospital, I've kept an eye on his progress, said Performance Manager Jonas Carney. "While he has flown under the radar a bit, he really stepped up when given the chance to start Tour of Utah and Tour of Alberta this year. Colin is a well-rounded rider who can climb and sprint. We are looking forward to seeing what he can do when a race becomes selective."
Rally Cycling Remains Committed to Clean Cycling, MPCC
With the addition of talented young riders like Colin Joyce and Matteo Dal-Cin, Rally Cycling reaffirms its dedication to clean cycling and is a proud member of the Mouvement Pour Un Cyclisme Crédible (MPCC). The purpose of the MPCC association is to defend the idea of clean cycling based on notions of transparency, responsibility and mobilization of its members. The MPCC currently represents 60-percent of the WorldTour, Pro Continental and Continental teams.
"It is very important that the cycling community apply stricter rules as it is the most effective way to influence the international doping debate and also to give a credible image of our sport," said MPCC President Roger Legeay. "It is therefore necessary that as many teams, of all categories, join the MPCC."
In support of the MPCC, Team Director Pat McCarty and Managing Director Charles Aaron attended the annual general meeting of the Mouvement Pour Un Cyclisme Crédible (MPCC) on October 18, 2016.
"The MPCC believes in and pushes for ethical practices, sportsmanship and true professionalism in cycling," said Team Director Patrick McCarty. "It is important that our team is involved to play our part in upholding a high standard for our sport. It is our responsibility."