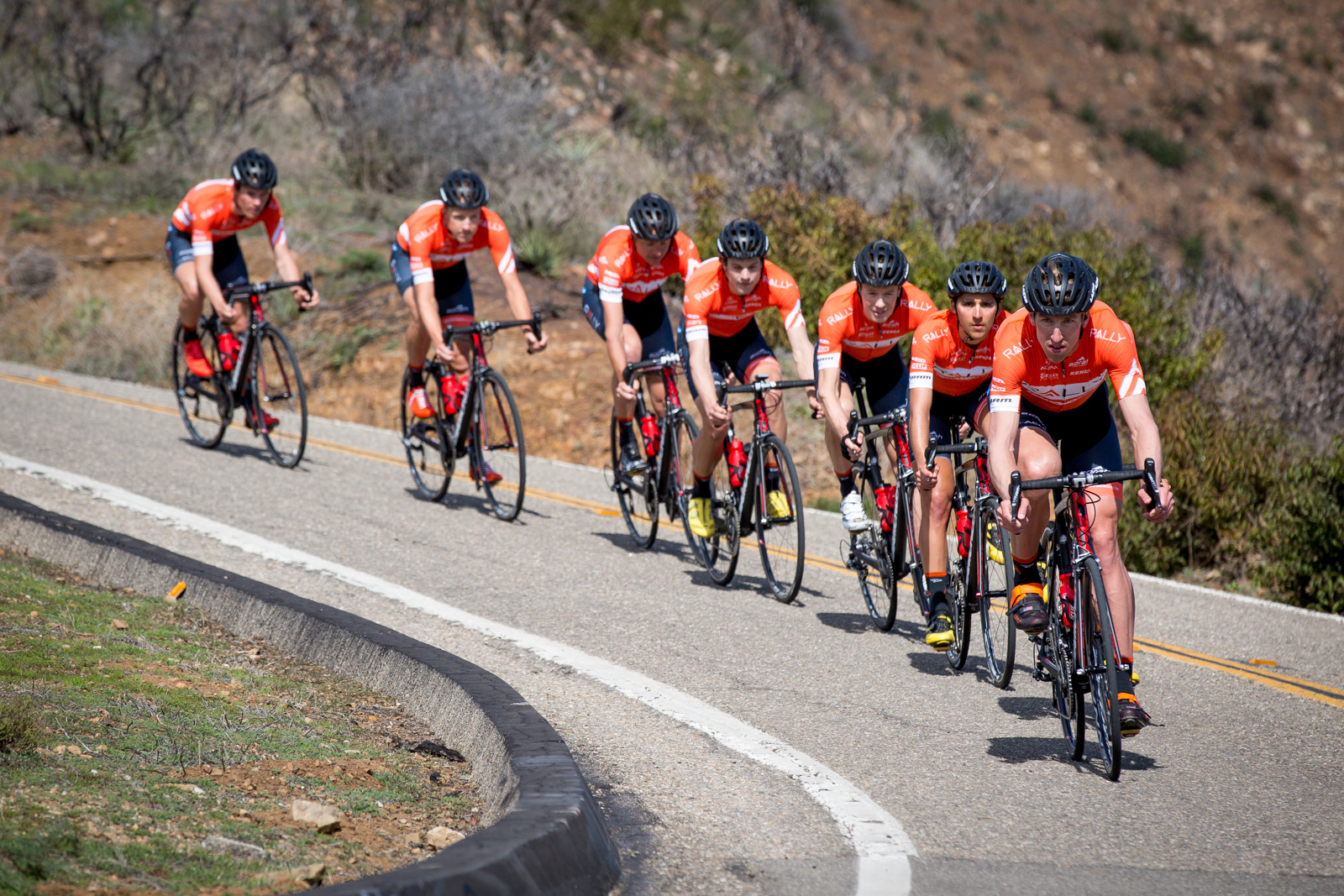 news
Teams return to California for eighth year under the banner of Rally Cycling.
Rally Cycling is excited to announce the invitation of both the men's and women's teams to the 2016 Amgen Tour of California. It will be the program's eighth time competing in the event and the men and women of Rally Cycling look forward to continued success on the roads of California. This year will the program's first Amgen Tour of California under the banner of new title sponsor Rally Health. Rally Health is a digital health company, that is working to reimagine health engagement, offering simple ways for individuals to navigate the complex healthcare system, get access to care, and achieve their health and wellness goals. The partnership with Rally Health is a continuation of the health and active lifestyle message that has been the foundation of the team.
"We are excited to compete in our 8th Amgen Tour of California this May," said Performance Manager Jonas Carney. "The Amgen Tour of California is always a huge objective for our team and an opportunity to show what we are capable of against the biggest teams in the world. This year our team celebrates its tenth season and we have come a long way since our humble beginnings. The team has pulled off some big results in California and we are grateful to have another opportunity to compete in such an amazing event."
The 2016 edition of the Amgen Tour of California starts in San Diego on May 15th and heads north through the golden state ending in the state capitol of Sacramento on May 22. The eight-day stage race includes two mountain top finishes, a time trial along with flat and rolling stages to assure a tough and exciting event. The first two stages finishing in San Diego and Santa Clarita seem ideally suited for the sprinters, while stage three ends a top the torturous Gibraltar Road outside Santa Barbara. Stage 4 continues north for a rollercoaster finish on the Laguna Seca raceway outside of Monterey. The fifth, and toughest stage, of the 2016 Amgen Tour of California is a 130 mile trek with 6600-feet of elevation gain from Lodi to South Lake Tahoe. From South Lake Tahoe, the riders move over to Folsom for the stage 6 time trial. Stage 7 finishes in downtown Santa Rosa with stage 8 concluding in front of the Capitol building in the heart of Sacramento.
The women of Rally Cycling will join the men's team in South Lake Tahoe on May 19th for the start of the women's event. The four-day women's race starts with a 72 mile loop around Lake Tahoe before moving to Folsom for the stage 2 team time trial. With the final two stages in Santa Rosa and Sacramento ending with flat finishes, look for the team time trial to play a major part in the general classification.
"We will have a great mixture of seasoned veterans and exceptional young talent to take on the challenges of the 2016 Tour of California," said Women's Director Zach Bell. "We are looking to have a strong showing in the team time trial and give our young riders a chance to measure themselves at the highest level."