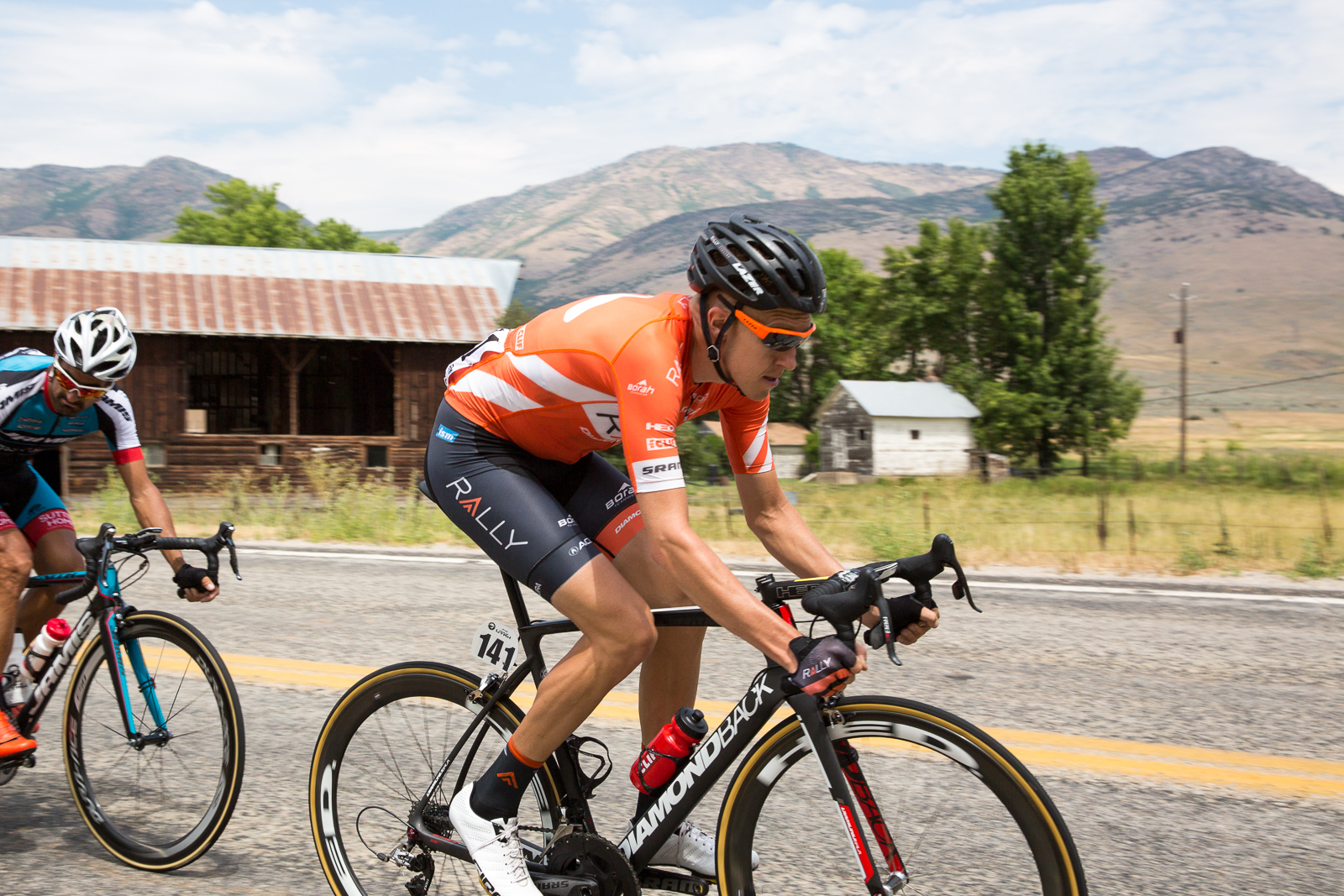 news
Rob Britton, Evan Huffman Lead Rally Cycling North of the Border
Rally Cycling heads north with a strong, balanced team to tackle the UCI 2.1 ranked Tour of Alberta, September 1-5. Coming off a successful Tour of Utah, the team looks to win stages and ride high in the general classification in the final major North American stage race of 2016.
Rob Britton and Evan Huffman will lead Rally Cycling's general classification campaign. Earlier this month, Britton proved that he is one of the top riders in North America by climbing to fifth place overall at the Tour of Utah. Along the way, Britton claimed the Most Aggressive Rider title for the final stage. Joining Britton in the team's general classification efforts will be Huffman, the Amgen Tour of California King of the Mountains and North Star Grand Prix champion. Adding to the squad's general classification firepower will be road captain Danny Pate.
"I am excited to line up for the Tour of Alberta," said Britton. It's great to have such a prestigious event in Canada. I had a really good break at home after Utah and I've come out of it pretty well. With the lack of big climbs, or a long time trial, it's going to be a hard fight for general classification. The course is well suited for Evan and the team will have some lofty goals with our fast guys Pierrick (Naud) and Eric (Young)."
In addition to the team's general classification ambitions, Rally Cycling will look to contest the sprint finishes with Gastown Grand Prix champion, Eric Young. Other riders to watch for in the sprints are Shane Kline and recent Quebec Provincial champion Pierrick Naud. The roster is completed with all-round riders Jesse Anthony and Tom Soladay – both coming off great performances at the Tour de la Guadeloupe. Anthony won two stages and the points classification at the nine-day Caribbean stage race.
The Tour of Alberta will start in Lethbridge with a 106-kilometer circuit along the city's west side. The race works its way north with stage two, taking the riders from Kananaskis to Olds. Stage three goes from Rocky Mountain House to Drayton Valley, and stages four and five take place on the streets of downtown Edmonton. Stage four is a 12.1-kilometer time trial while the fifth and final stage is a tough 124-kilometer circuit race.
"We'll be bringing a very well rounded team to the Tour of Alberta this year," said Performance Manager Jonas Carney. "We hope to be able to contest sprint stages with Young, Naud and Kline. We also have a strong group of general classification riders to contest the overall, We've had some good success at the Tour of Alberta over the last few years and we'll be aiming to continue it this year."
Rally Cycling Tour of Alberta Roster
Jesse Anthony
Rob Britton
Evan Huffman
Shane Kline
Pierrick Naud
Danny Pate
Tom Soladay
Eric Young