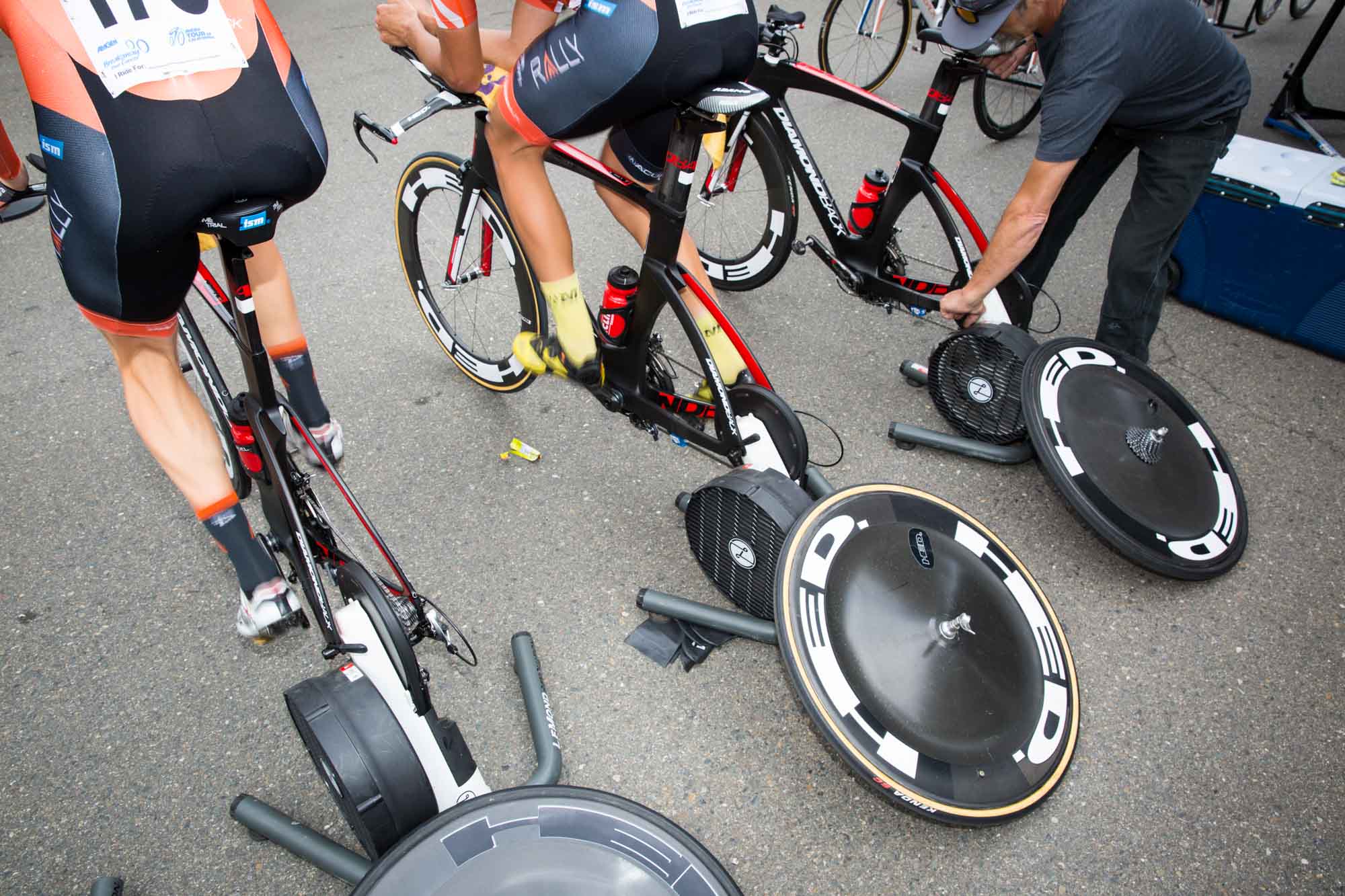 news
Music that Motivates the Team
Everyone moves to their own beat and it is no different with the riders of Rally Cycling. Before a time trial – the race of truth – one is likely to find riders warming up on trainers, headphones in and concentrating on the task at hand. Before stage 6 of the Amgen Tour of California, we listened to the music that motivates the team. From rap to metal and everything in-between, these are the sounds of Rally Cycling. Images by Sam Wiebe and Casey Gibson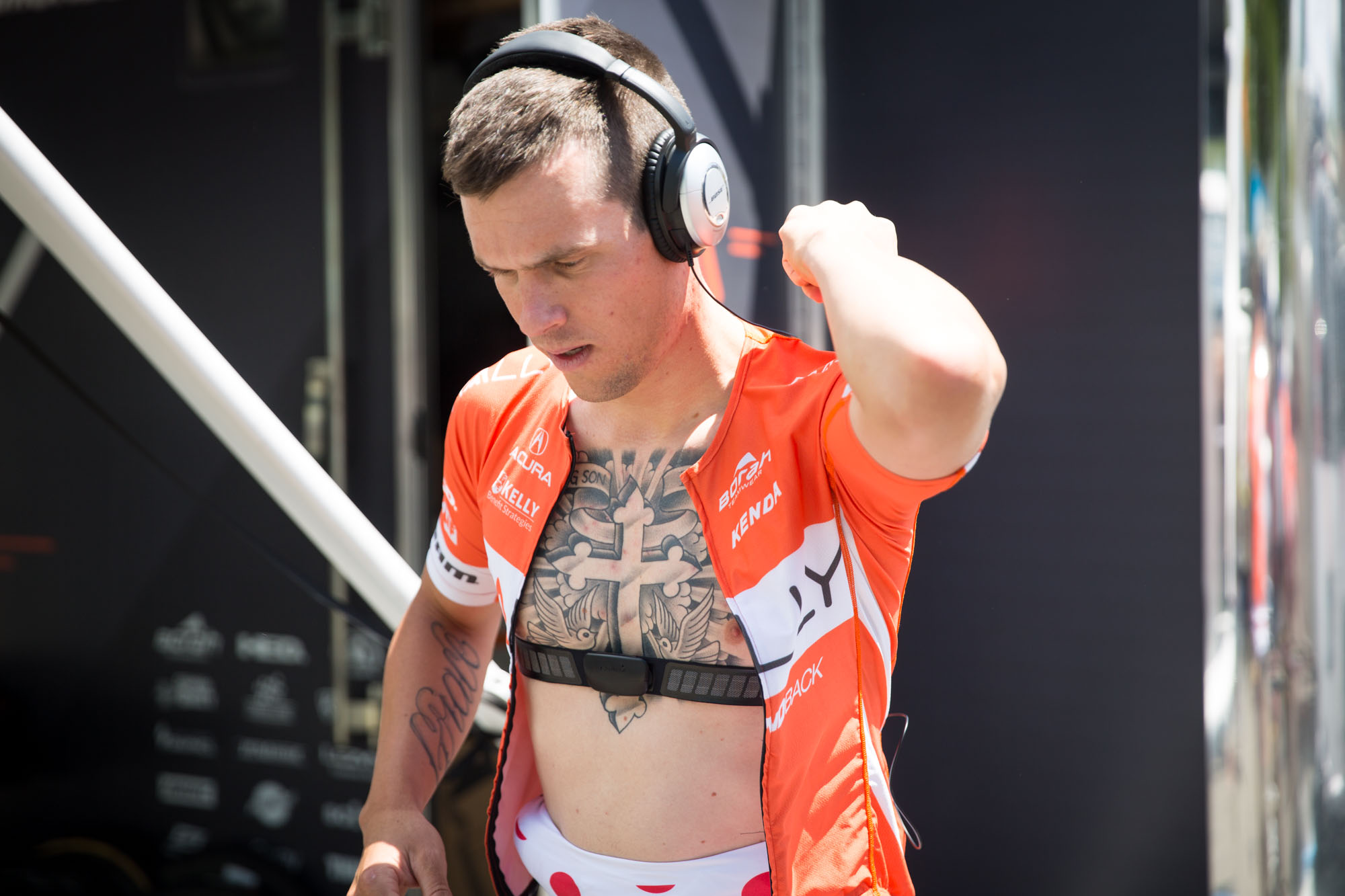 Evan Huffman's Playlist
Spirit Breaker
August Burns Red
Time Changes Everything
The Plot In You
Mammoth
The Devil Wears Prada
I Have a Problem
Beartooth
Wolves Make Great Actors
Greeley Estates
In Regards to Myself
Underoath
Naysayer
Architects UK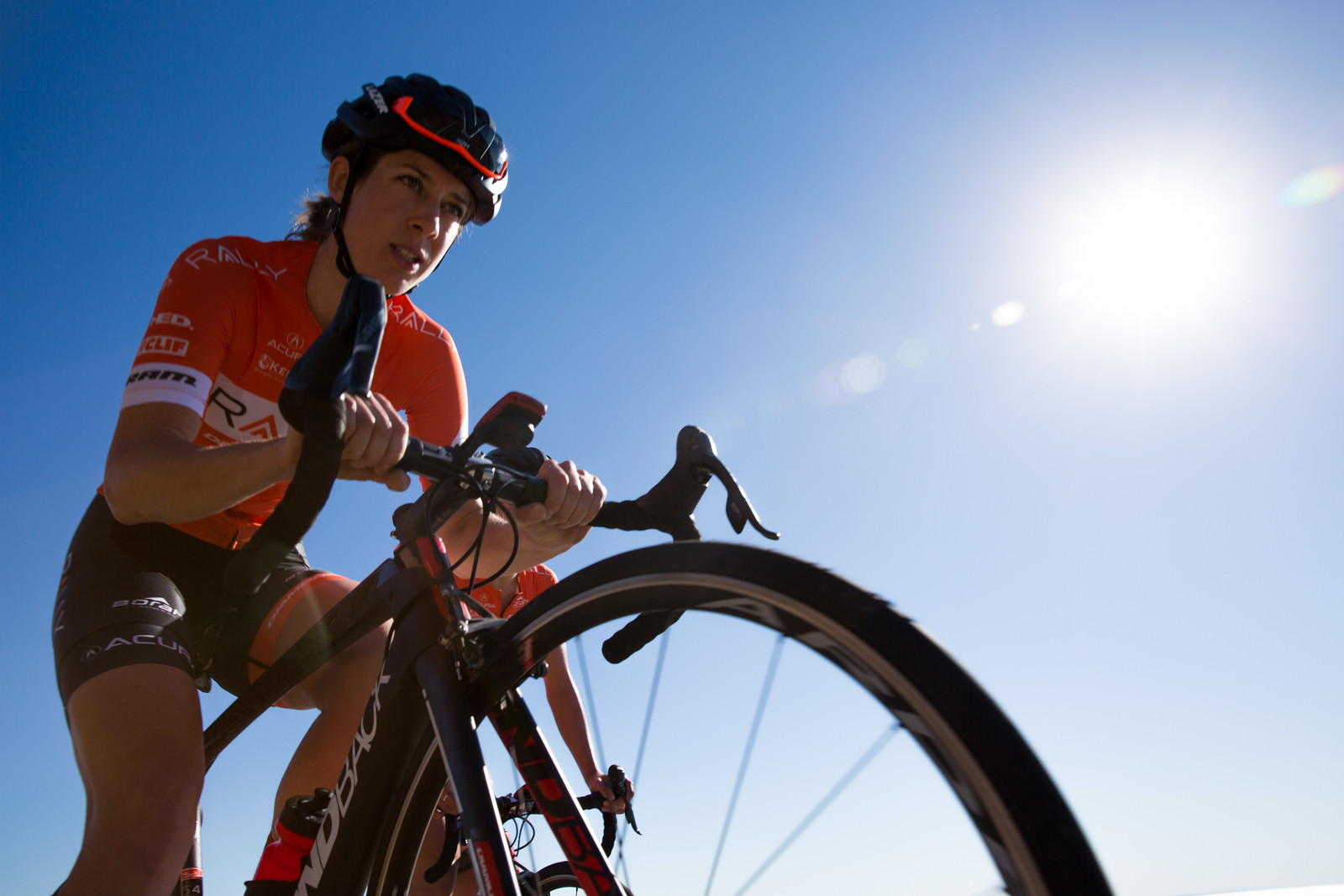 Heather Fischer's Playlist
Dolce & Gabbana
Riff Raff
All The Way Turnt Up
Roscoe Dash
I Like Tuh (feat. I LOVE MAKONNEN)
Carnage
The New Workout Plan
Kanye West
Change Locations
Drake
She South Dallas Swag
T-Wayne
Rookie of the Year 2013
Riff Raff
Emerson Oronte's Playlist
First I Look At the Purse
J. Geils Band
Memphis Soul Stew
King Curtis
Cut Chemist Suite
Ozomatli
Folsom Prison Blues
Everlast
Man in the Hall
State Radio
Guerrilla Radio
Rage Against the Machine
Everlong
Foo Fighters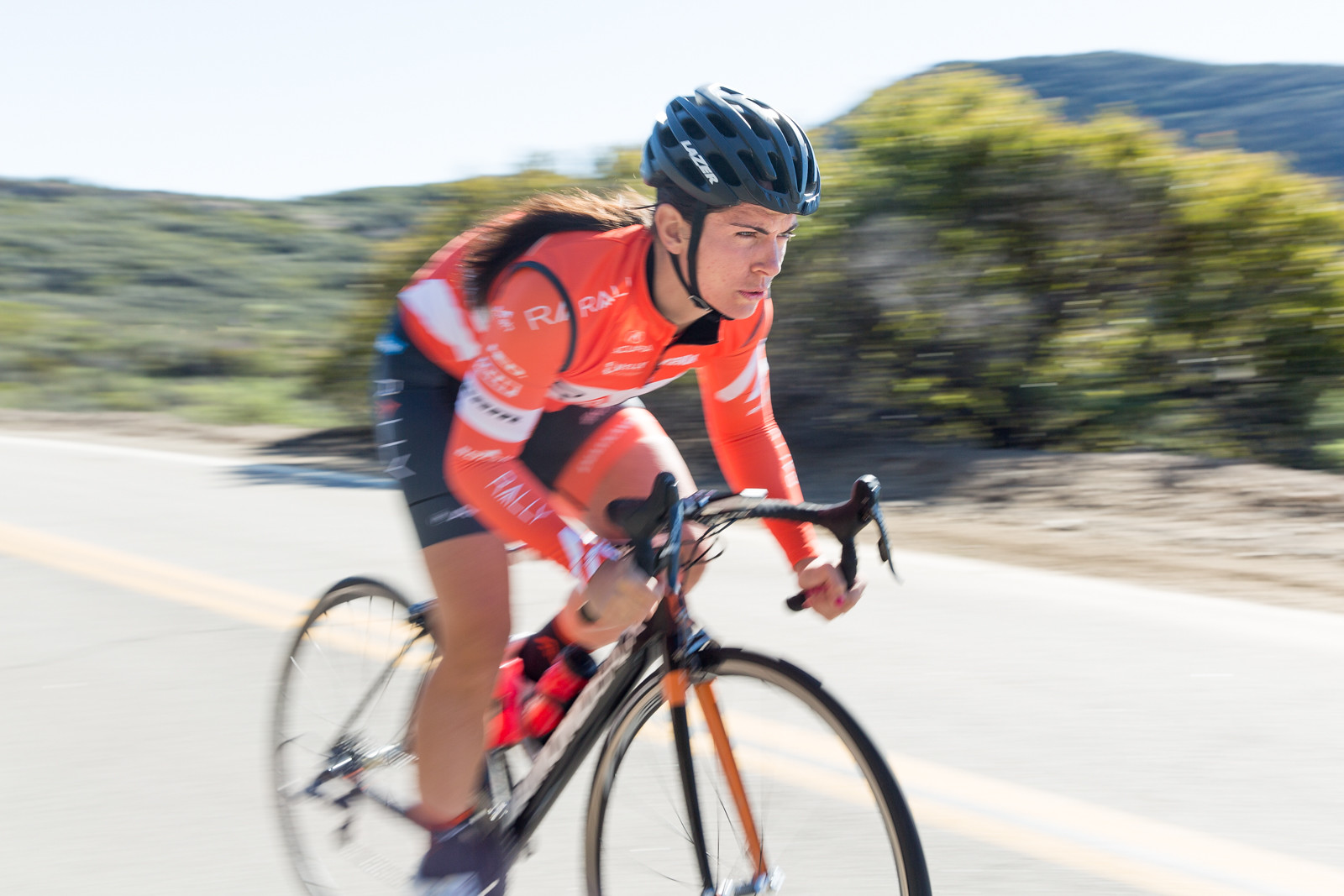 Hannah Ross's Playlist
My House
Flo Rida
Lay It All On Me
Rudimental (feat. Ed Sheeran )
The Fix
Nelly (feat. Jeremih)
Ditty
Paperboy
Broken Arrows
Avicii
Timber 
Pitbull (feat. Kesha)
Fast Car
Jonas Blue (feat. Dakota)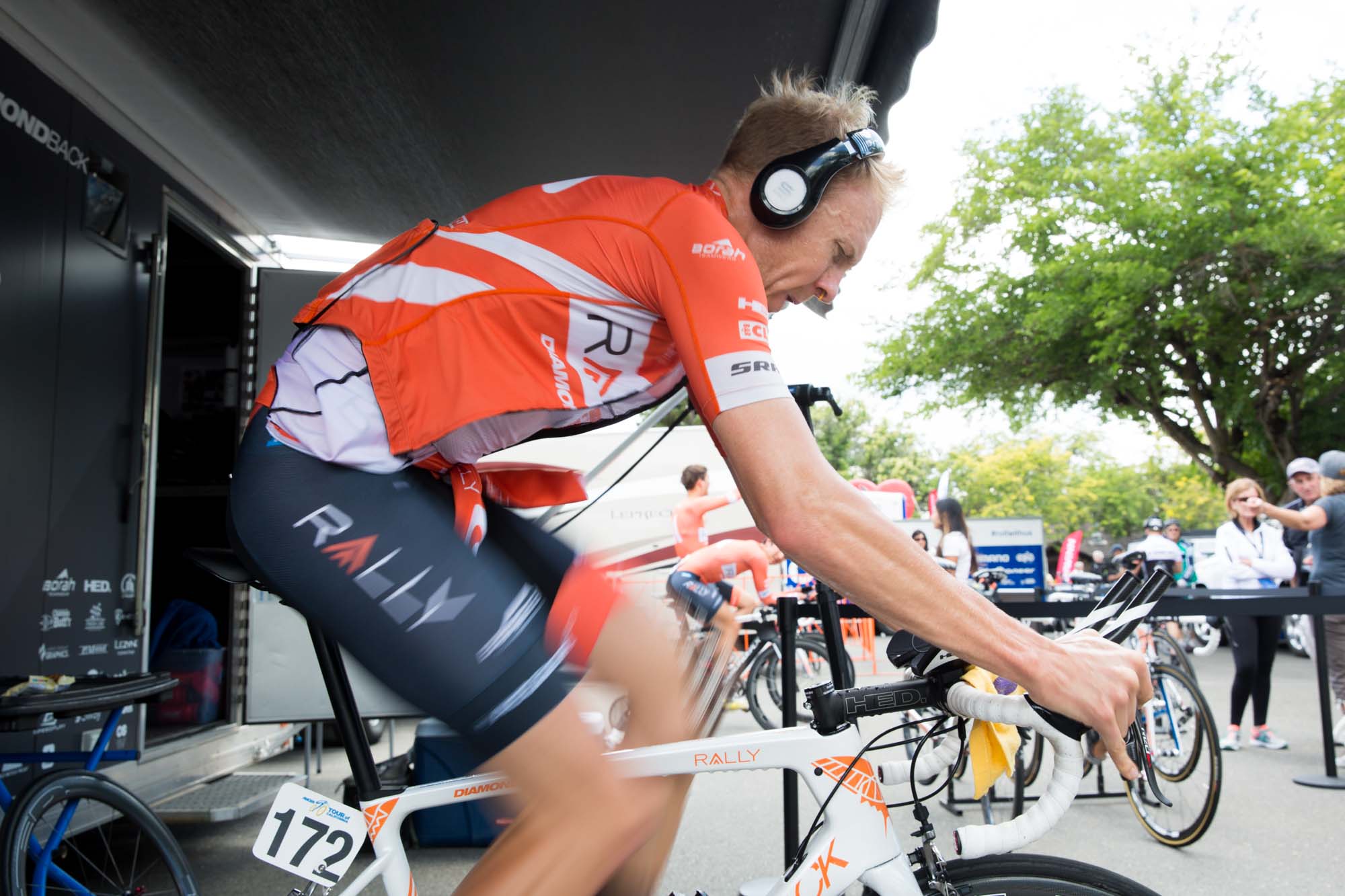 Rob Britton's Playlist
0 To 100 / The Catch Up
Drake
The Documentary
The Game
Cinderella Man
Eminem
I'm a Go Getta
Lil Wayne
Big Rings
Drake & Future
I'm Different
2 Chainz
Beast (feat. Busta Rhymes)
Rob Bailey & The Hustle Standard
Jesse Anthony's Playlist
Welcome to the Jungle
Guns & Roses
Revolt
Muse 
S&M
Rihanna
The Kids Aren't Alright
Offspring
Turn the Page
Metallica
Pardon Me
Incubus
Sermon
by Pastor Britt Merrick, Reality Church, Carpinteria, CA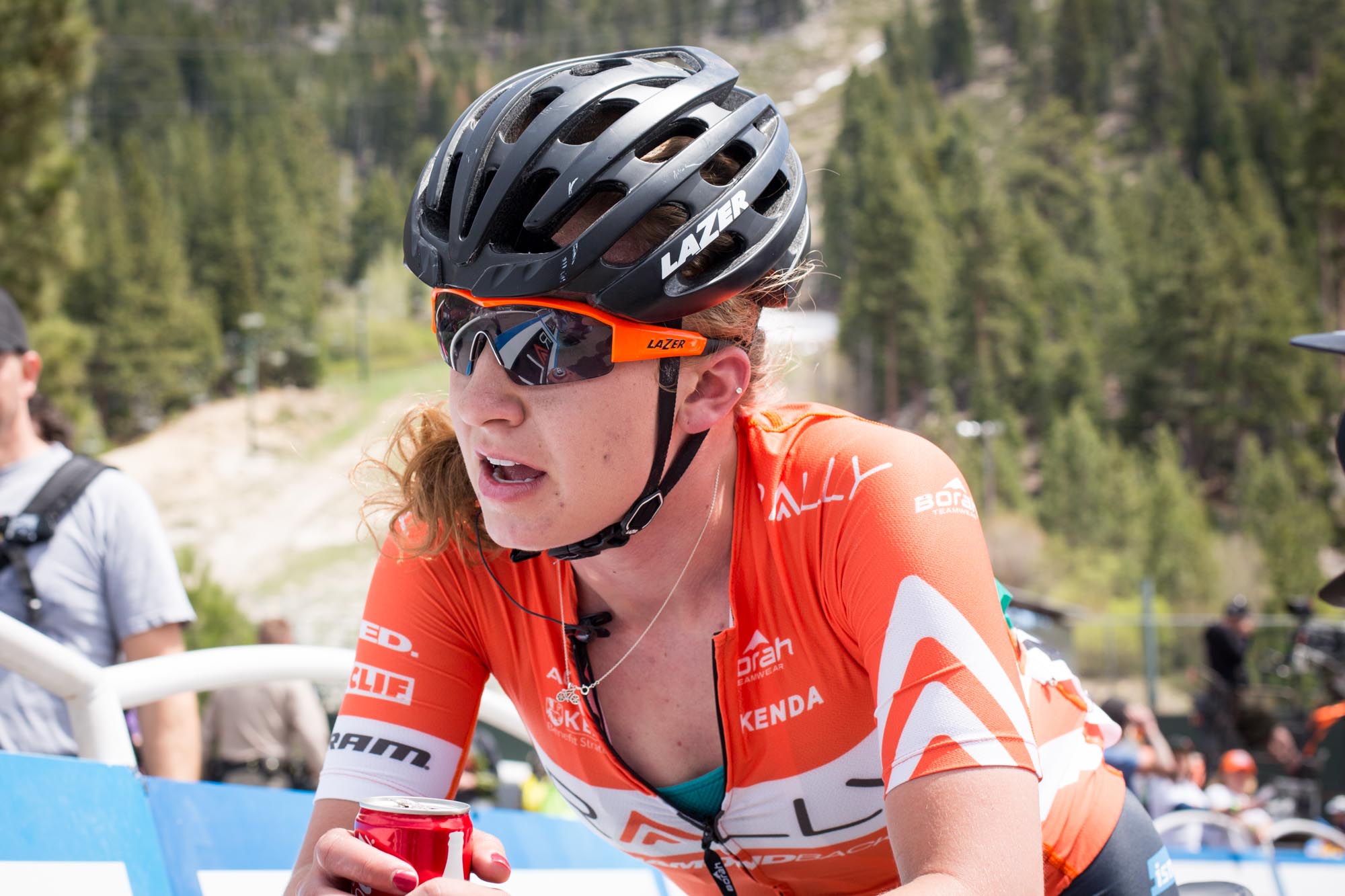 Emma White's Playlist
Red White & You
Steven Tyler
Rock On
Tucker Beathard 
Don't Threaten Me With a Good Time
Panic! At The Disco
One Dance
Drake
Hands to Myself
Selena Gomez
America's Sweetheart
Elle King
Wasted Time
Keith Urban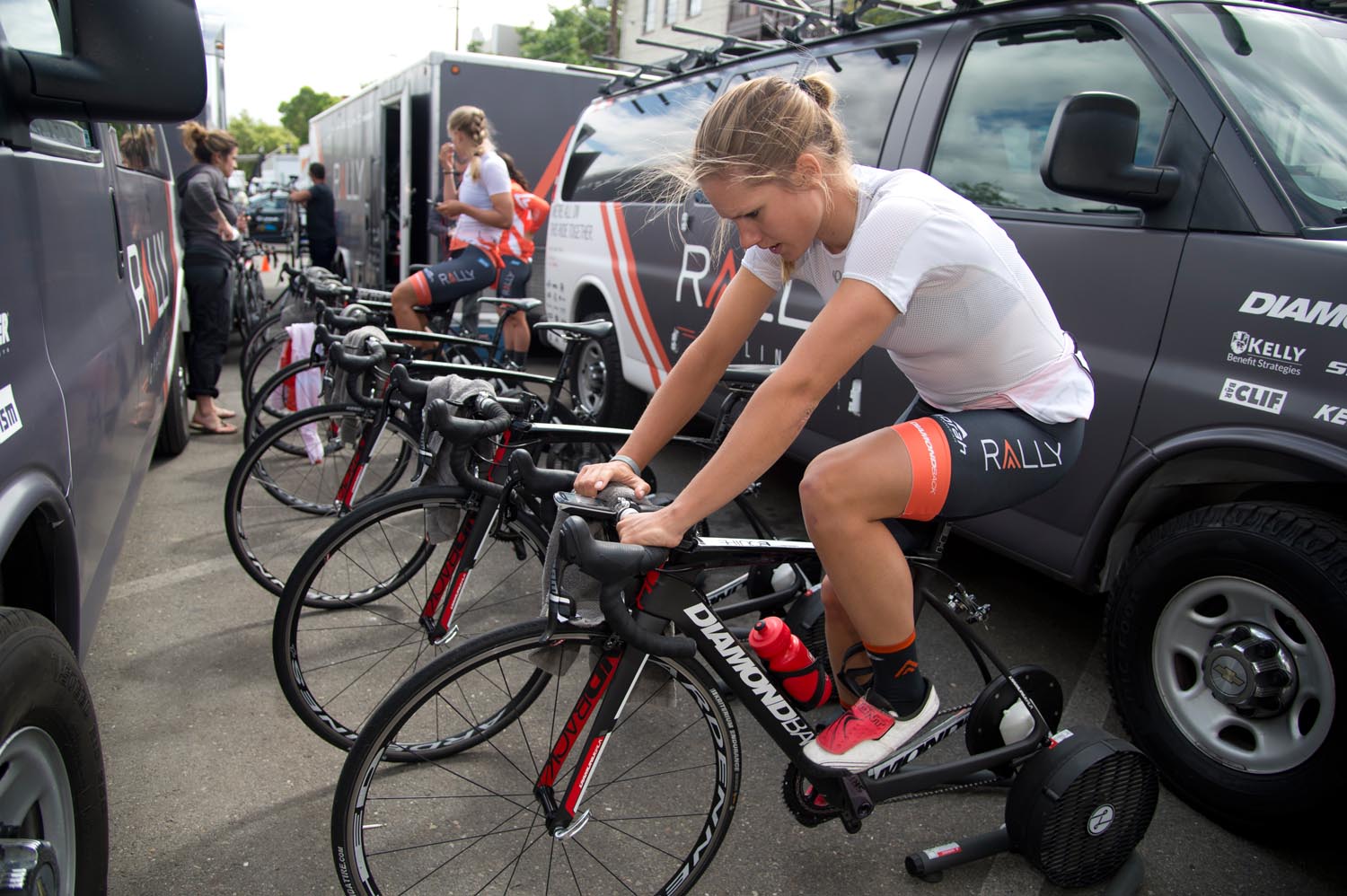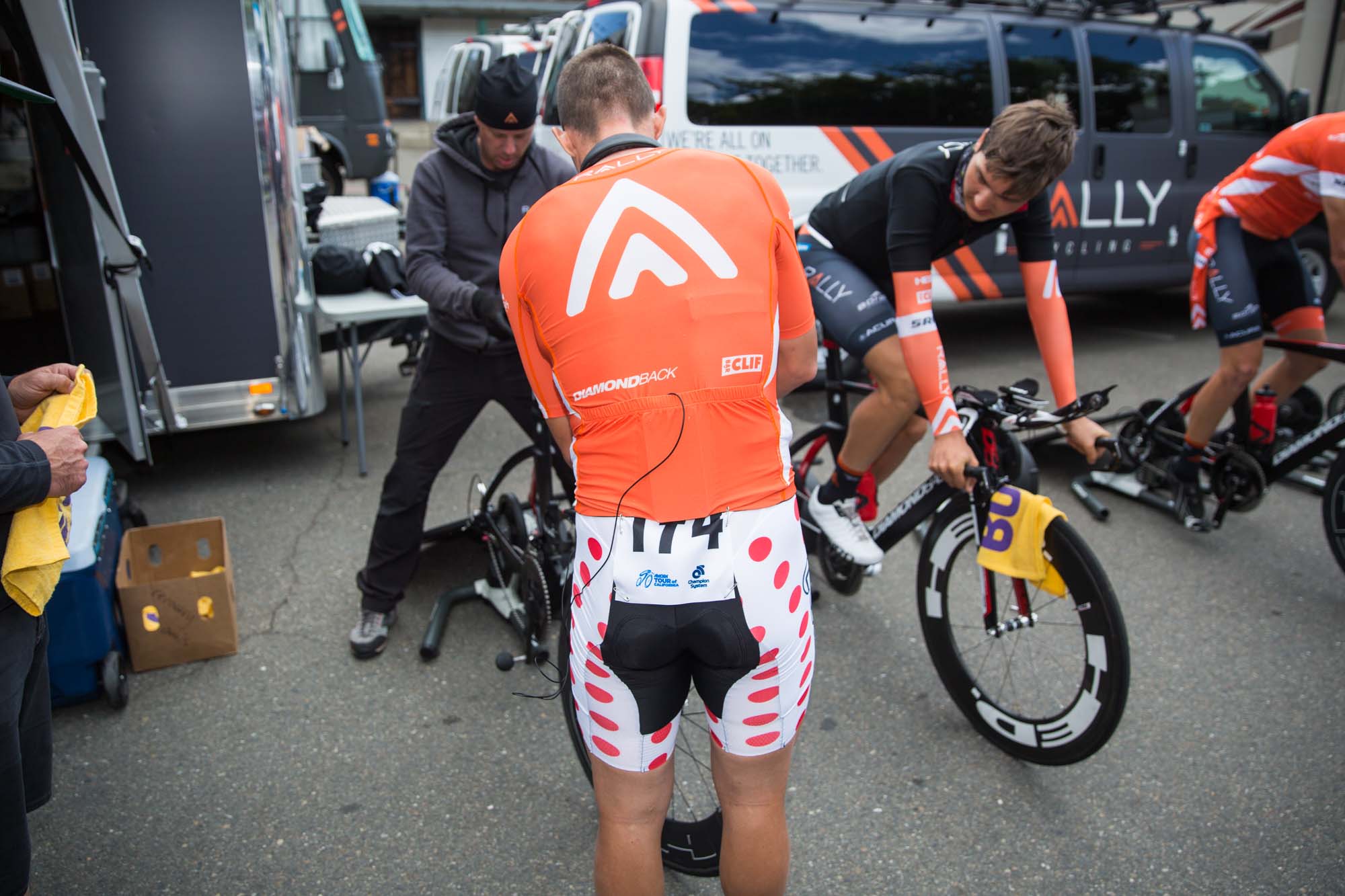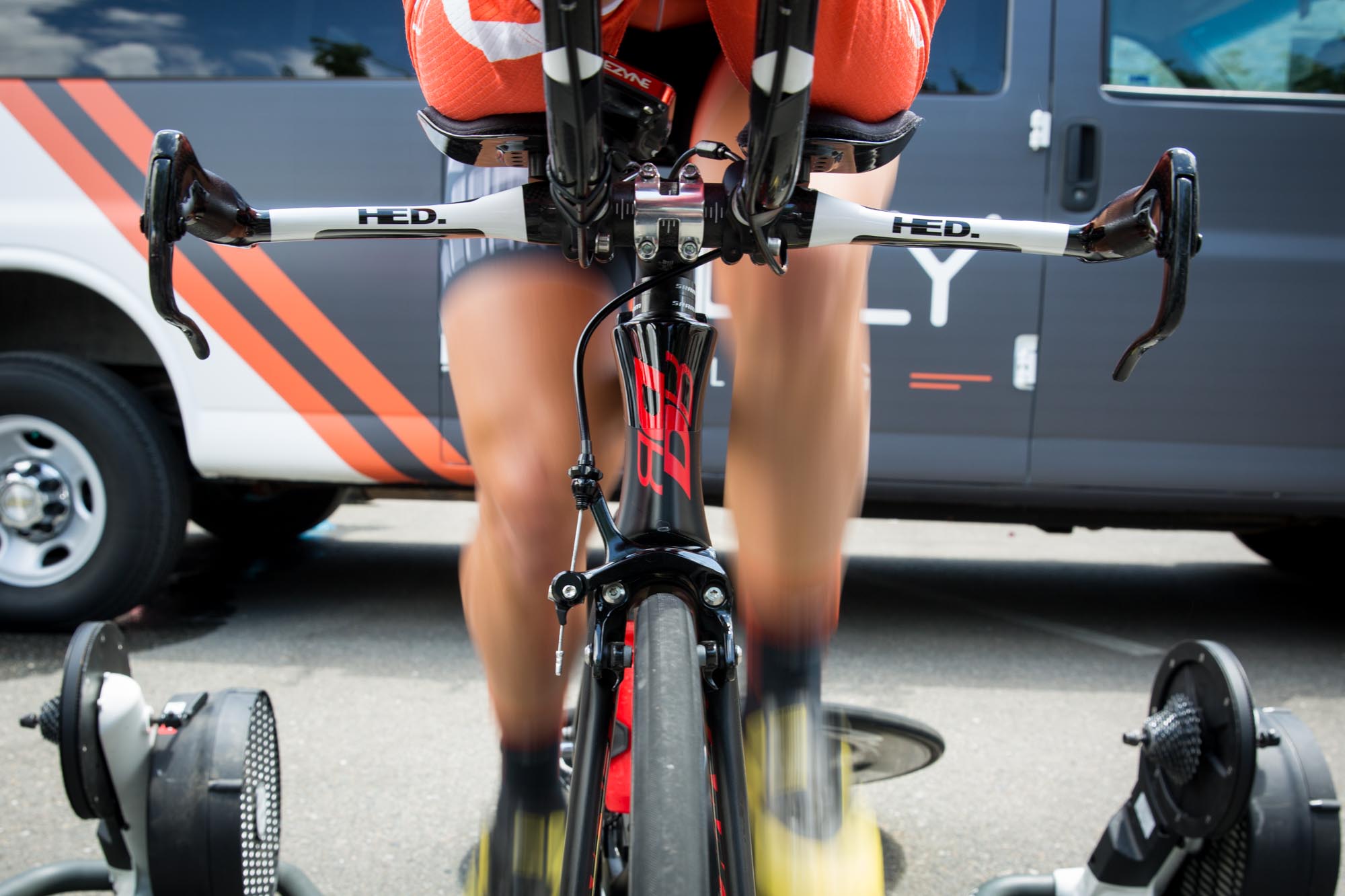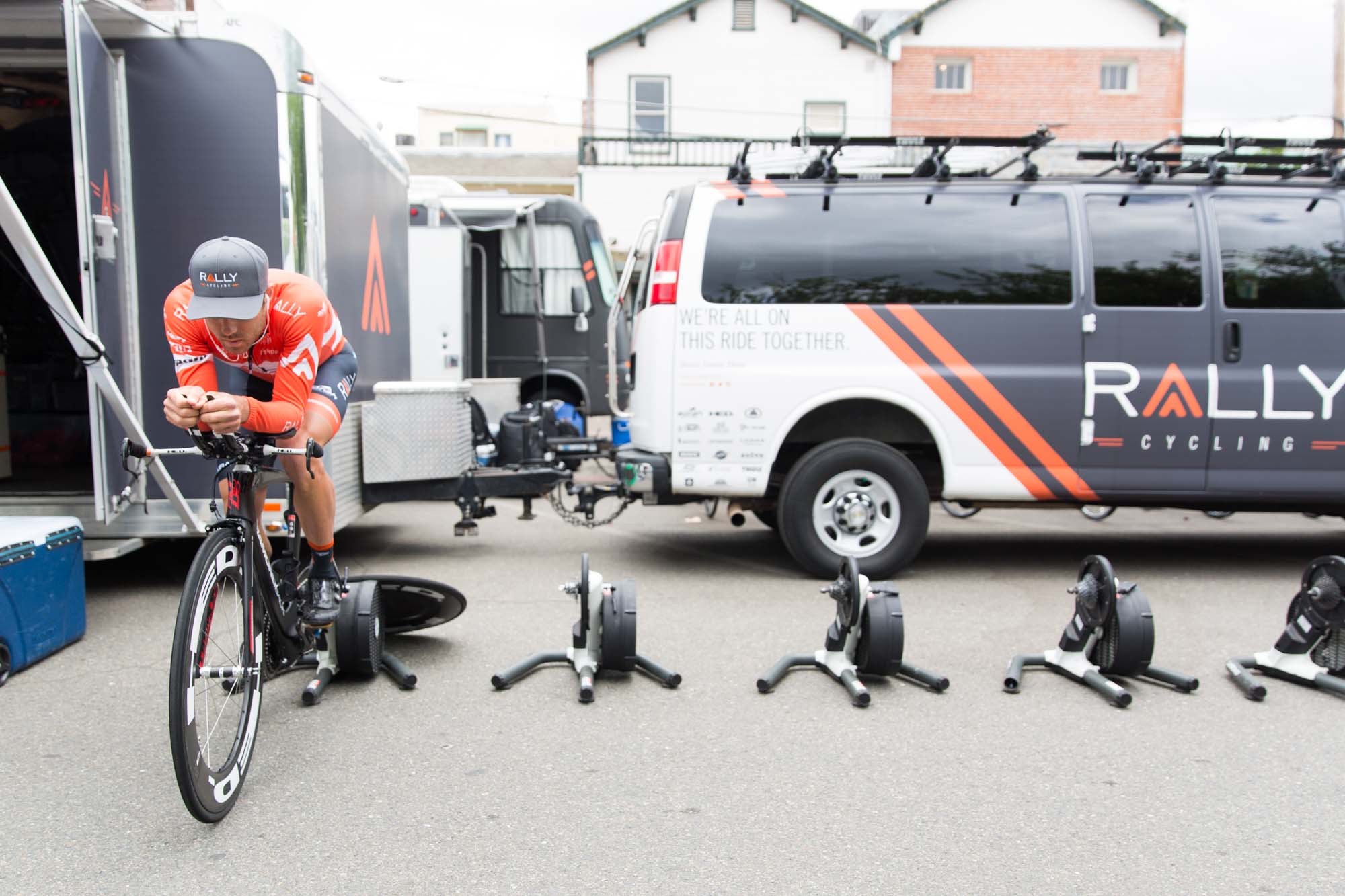 The riders of Rally Cycling warm up prior to the start of the day's efforts. Warm up times vary with rider, but is usually between 30 minutes and an a hour.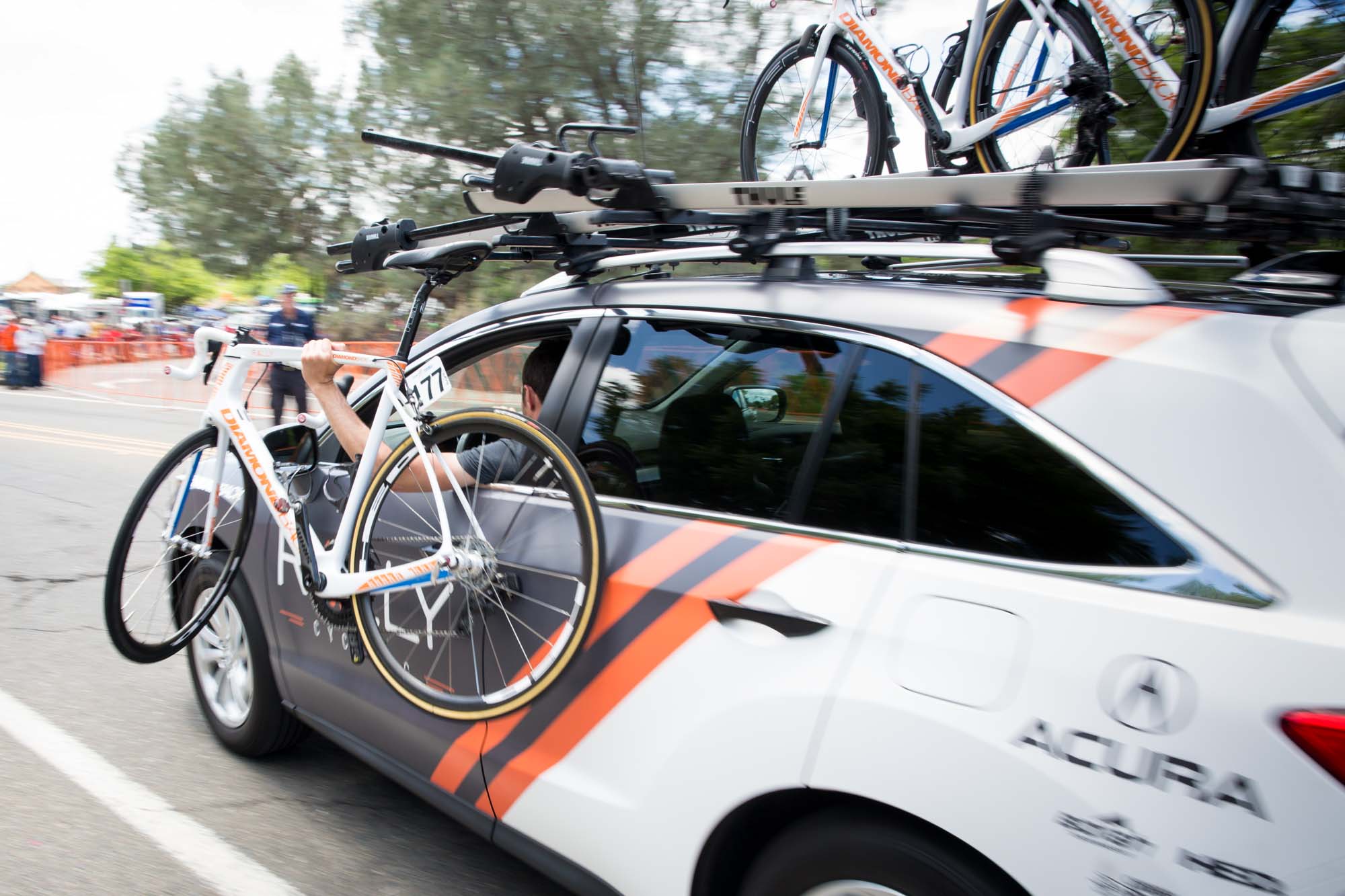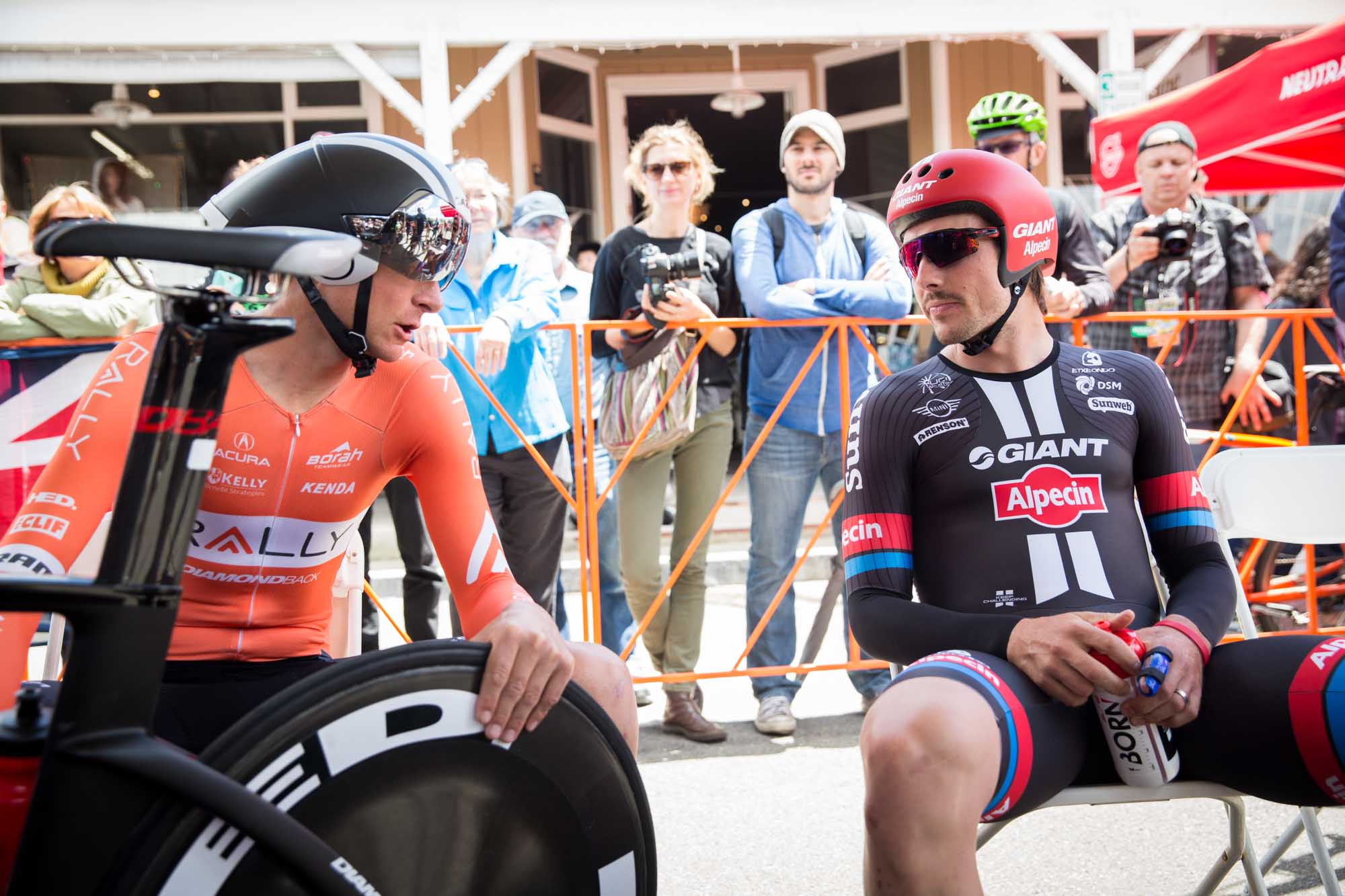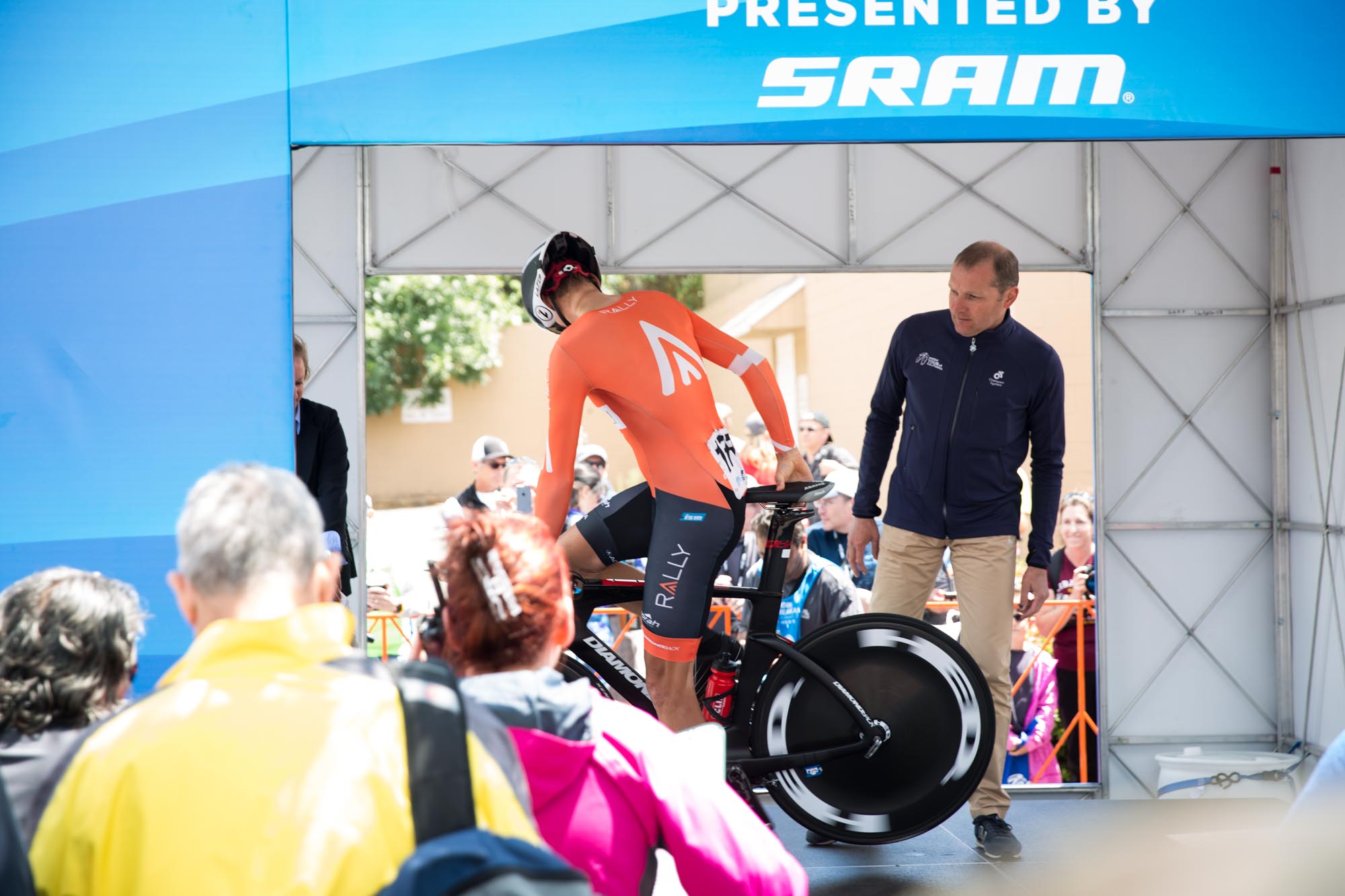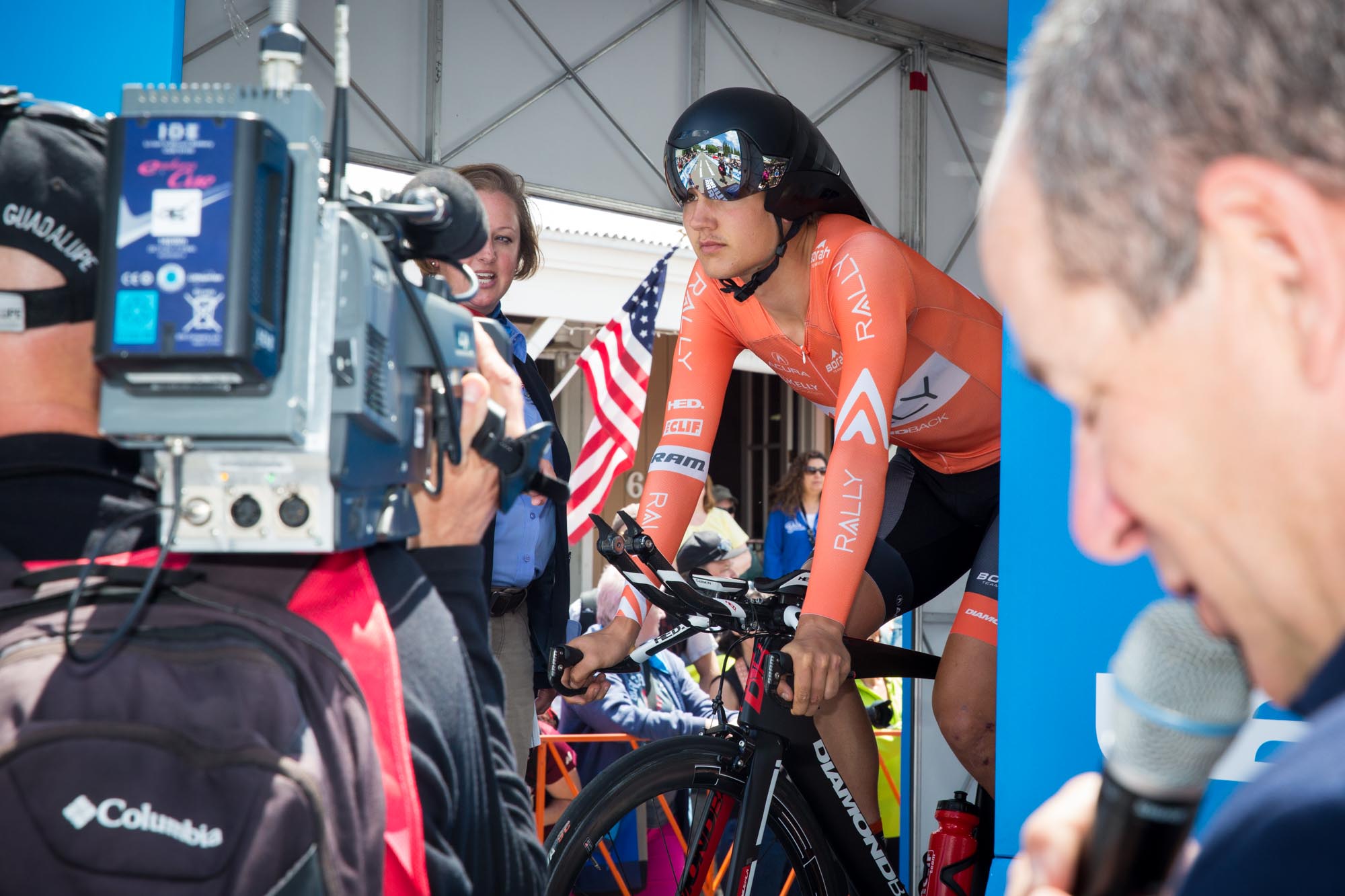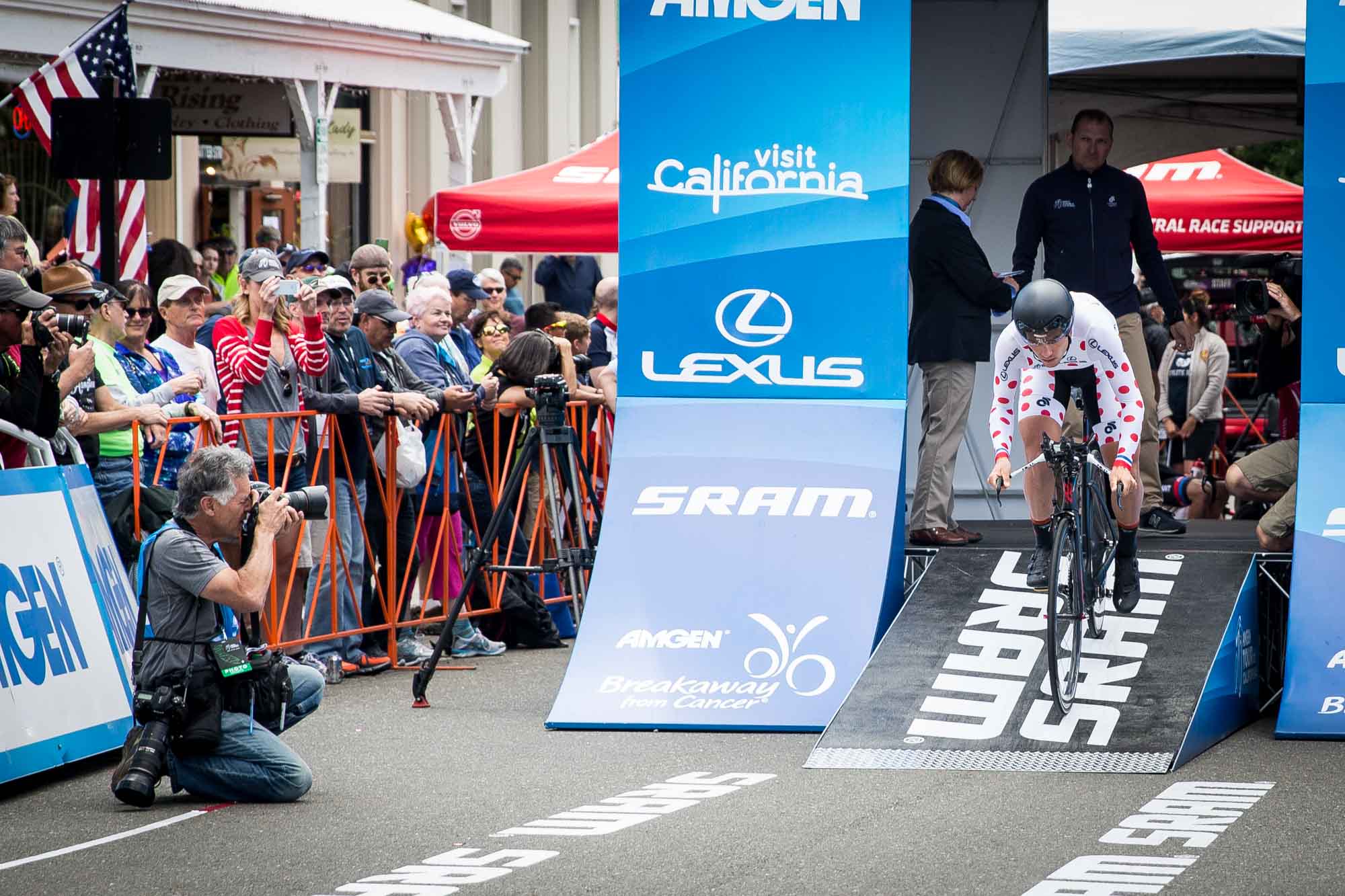 With their warmups complete and favorite song on a continual loop in their heads, the riders and staff hit the start line.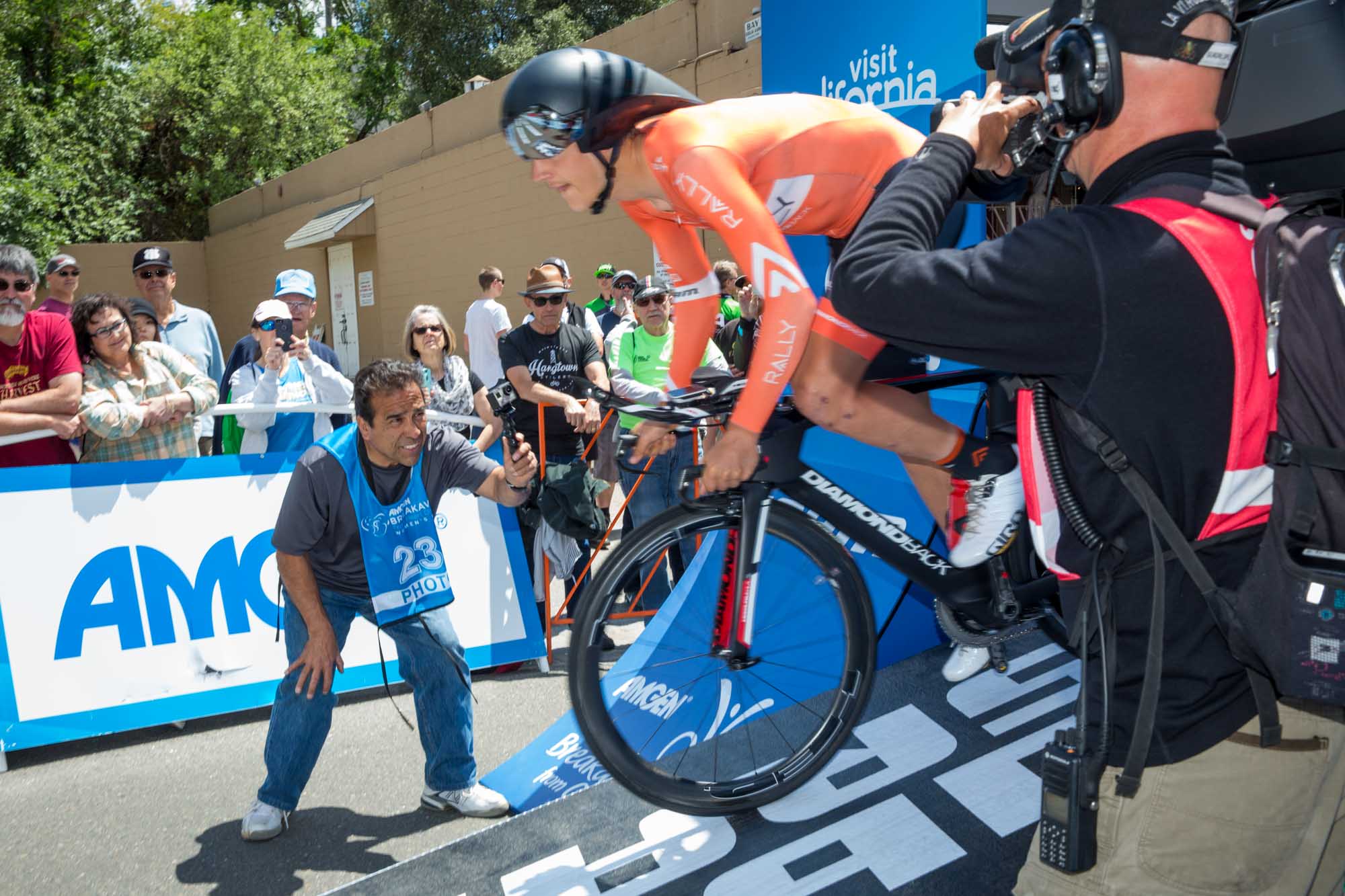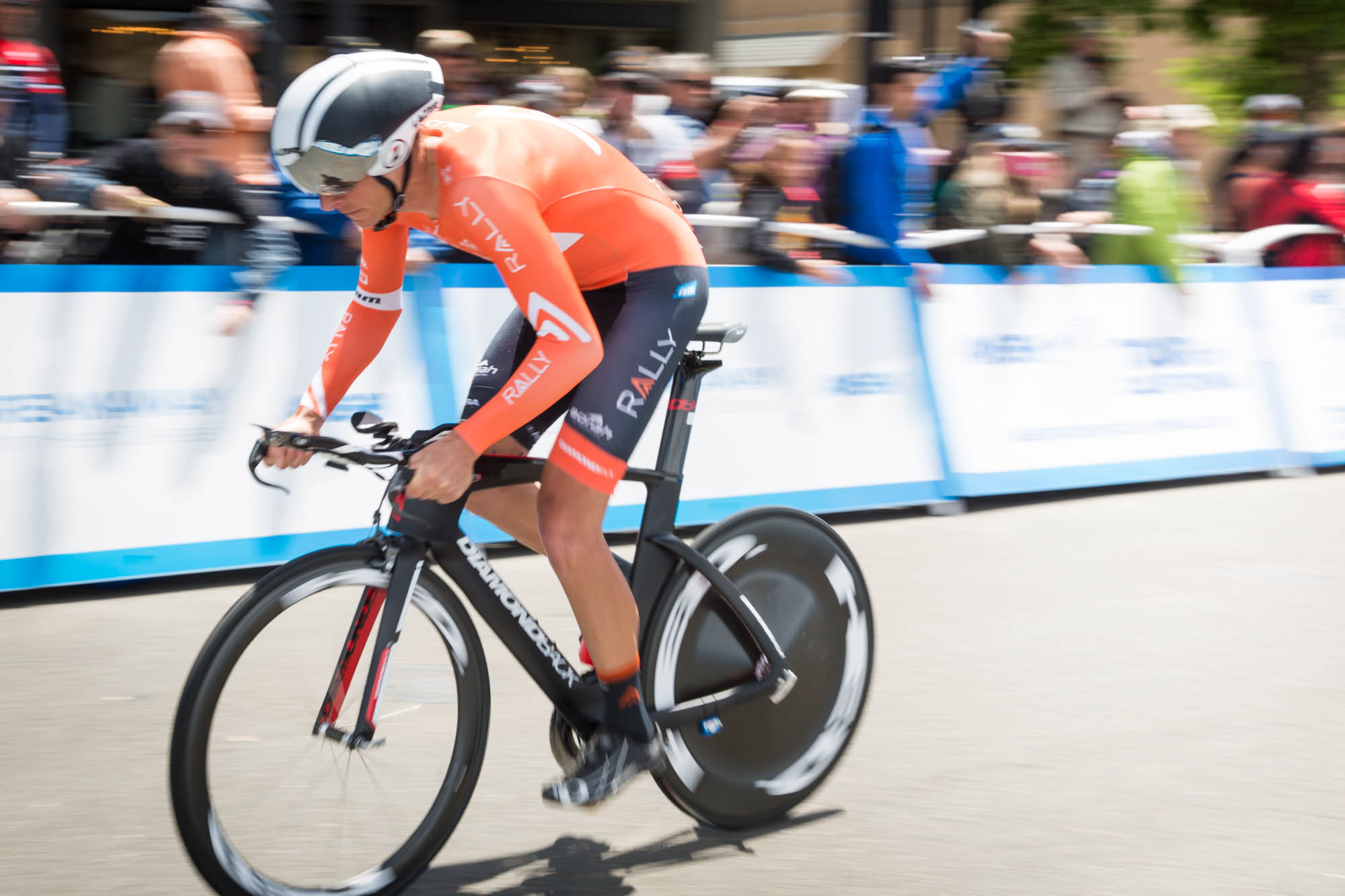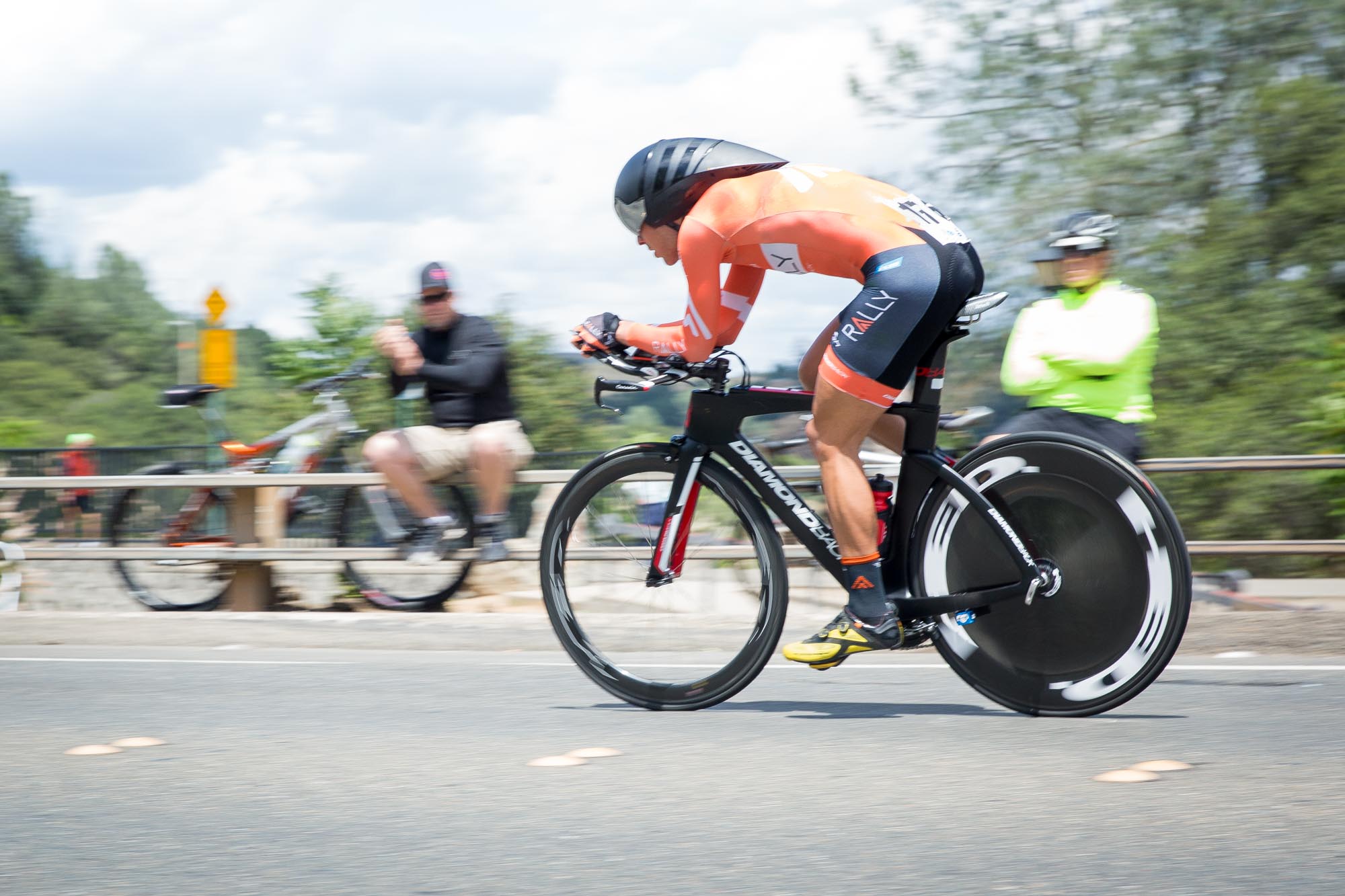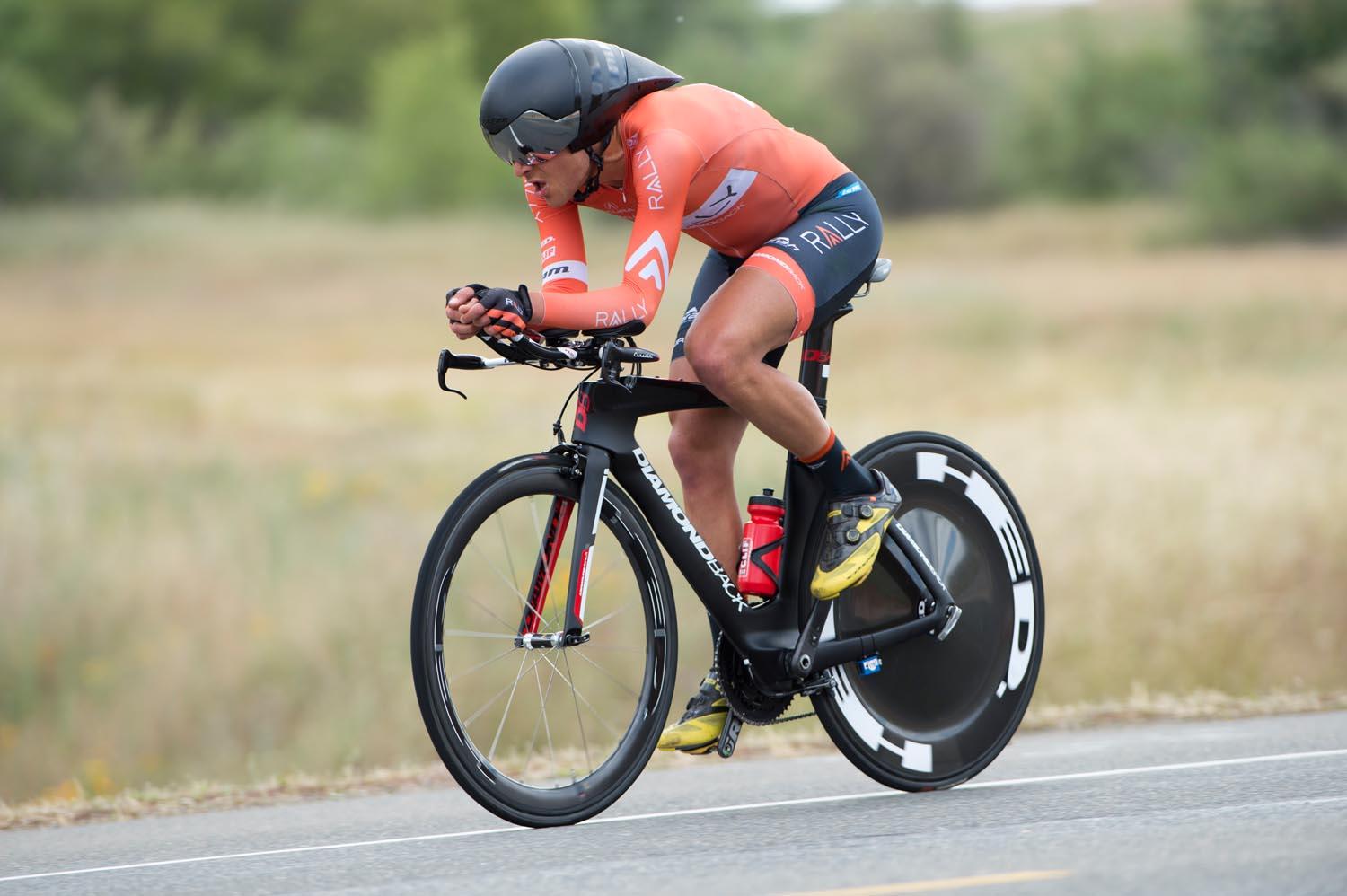 In was a tough day for the women of Rally Cycling. The National Team Time Trail Champions came into the women's Amgen Tour of California stage 2 with high expectations. The squad started well but a touch of wheels 7-kilometers into the stage sent four riders to the ground. The worst off was Kirsti Lay who landed hard on her back - forcing her to abandon the race. Sara Poidevin also went down hard and finished outside the time limit.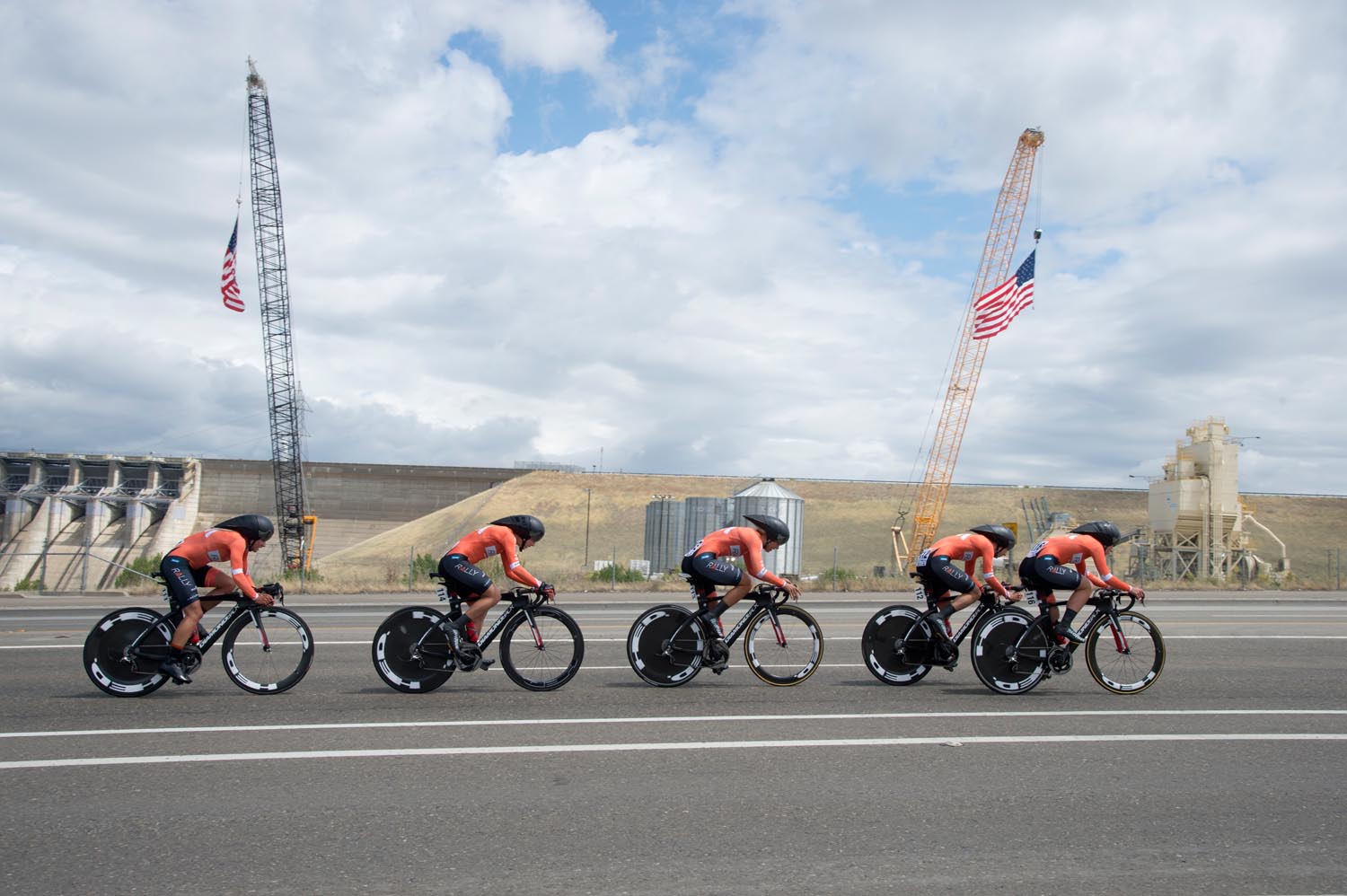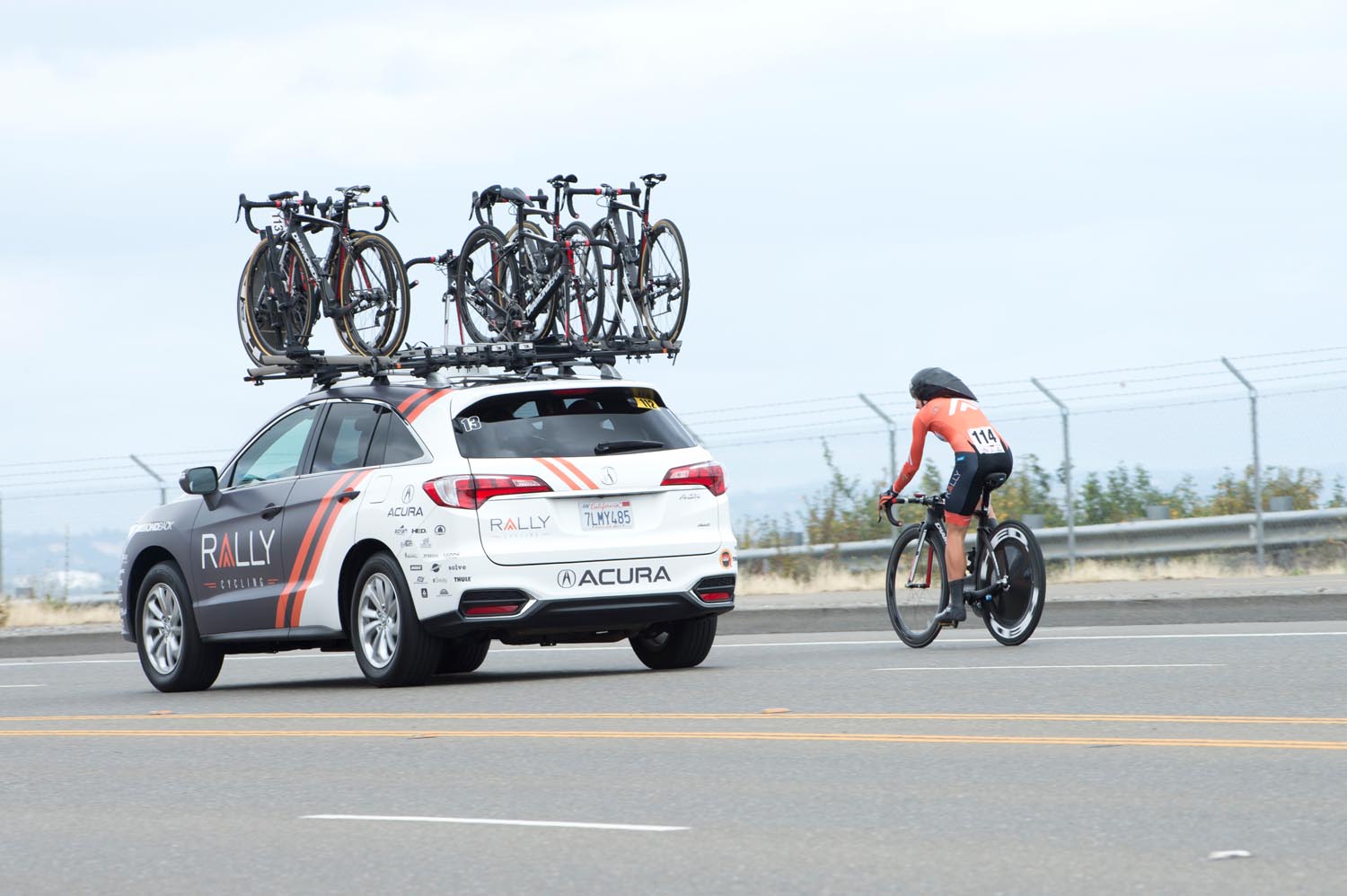 Injured in the crash, the squad was force to leave Poidevin behind on the road.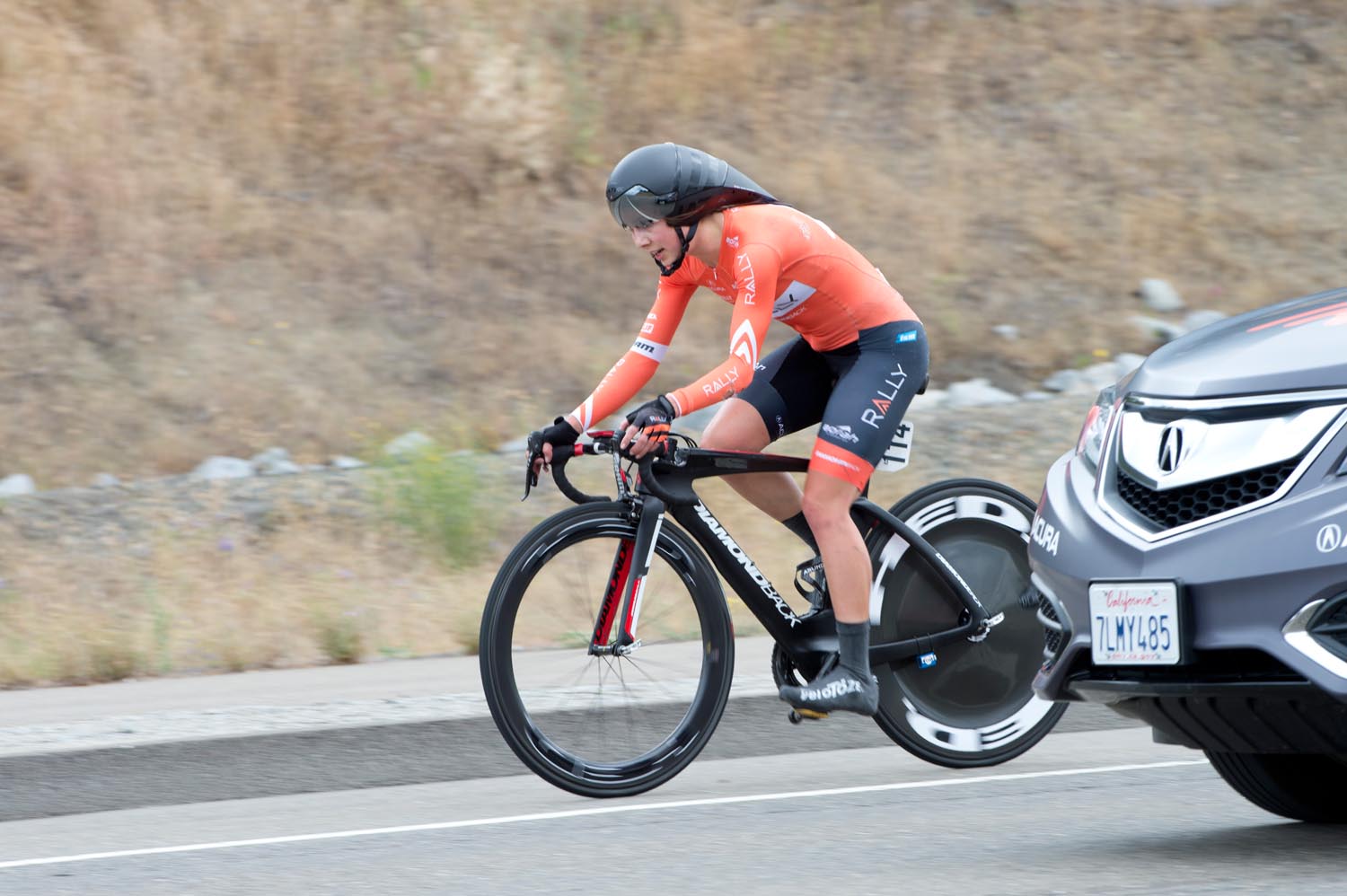 Poidevin would eventually finish outside the time limit, ending her 2016 Amgen Tour of California.
Powered by Drake, The Game and Eminem, Rob Britton gave his all to defend his top ten overall in the general classification. At the end of the day he slipped to 11th. Tomorrow is another day and another playlist will be written on the roads of California.