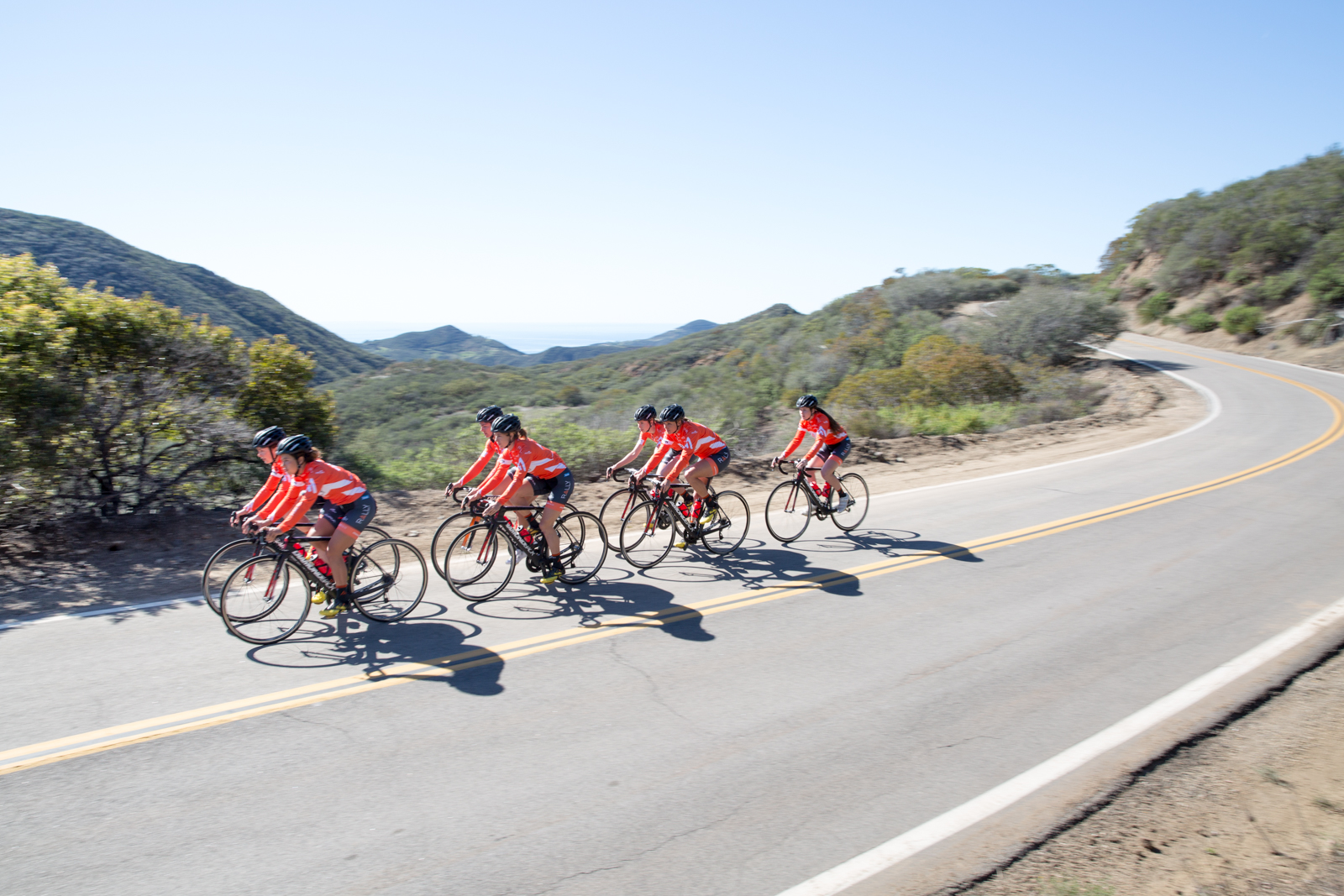 news
Rally Cycling sends strong teams to Redlands Bicycle Classic.
Rally Cycling will continue its 2016 season at the Redlands Bicycle Classic, April 6 – 10. The five-day stage race is the longest continuously running invitational, professional stage race in America. Several icons of North American cycling, including Davis Phinney, Alexi Grewal and Scott Moninger have won the event. The team will look to defend the overall title it won last year – this time under the banner of Rally Cycling.
"We are excited to return to Redlands and try to repeat our victory from last year," said Performance Manager Jonas Carney. "We are bringing a very strong team with an eye on the general classification. Our guys are coming off a tough block of European racing in March and should be ready to combat the best teams in North America."
The powerhouse trio of Danny Pate, Evan Huffman and Adam de Vos will lead Rally Cycling's defense of the overall title. All three are coming off an extended block of racing in Europe and should be primed to perform well in California. Jesse Anthony, Emerson Oronte, and Bjorn Selander will join them. Also on the roster is GP Liberty Seguros stage winner Will Routley. Rally Cycling completes its line up with Tom Zirbel, whose sights are set on the stage 3 individual time trial and adding another victory to his already impressive palmarés.
"The Redlands Bicycle Classic is an important event for myself and Rally Cycling," said Huffman. "I love being able to compete against a world-class field in California, and in front of friends and family. I hope to help the team win a stage and the general classification."
The women of Rally Cycling come into the Redlands Bicycle Classic having completed an extended block of training in California. Canadians Jasmin Glaesser and Kristi Lay will lead the team. Glaesser, who is coming off two silver medals at the 2016 UCI Track Cycling World Championships, will be looking to improve on her sixth place finish in Redlands last year. She also narrowly missed victory in the stage 2time trial by just 8 seconds, and this year, hopes to move up one step on that podium as well. Lay finished 11th in the 2015 edition and also won the Queen of the Mountain title at the Amgen Tour of California. The rest of Rally Cycling's squad, composed of Heather Fischer, Katherine Maine, Catherine Ouellette, Sara Poidevin and Hannah Ross will look for stage win opportunities while supporting Glaesser and Lay's general classification efforts.
"Redlands will be the first test for many of the new riders on Rally Cycling," said Team Director Zach Bell. "The team has put in a lot of hard work through the winter and Redlands is the perfect platform to show what the Rally women's program can do this year."
Rally Cycling for Redlands Bicycle Classic
Men
Jesse Anthony
Adam de Vos
Evan Huffman
Emerson Oronte
Danny Pate
Bjorn Selander
Will Routley
Tom Zirbel
Women
Heather Fischer
Jasmin Glaesser
Kirsti Lay
Katherine Maine
Catherine Ouellette
Sara Poidevin
Hannah Ross
Redlands Bicycle Classic Stages
Wednesday, April 6
Stage 1 – Highland Circuit Race for Women: 14 laps, 41.3 miles
Stage 1 – Highland Circuit Race for Men: 20 laps, 58.1 miles
Thursday, April 7
Stage 2 – City of Yucaipa Road Race for Men: 6 laps, 90 miles
Stage 2 – City of Yucaipa Road Race for Women: 4 laps, 61.8 miles
Friday, April 8
Stage 3 – Greenspot Time Trial for Women: 7.1 miles
Stage 3 – Greemspot Time Trial for Men: 7.1 miles
Saturday, April 9
Stage 4 – City of Redlands Criterium for Women: 1-mile course (60 minutes)
Stage 4 – City of Redlands Criterium for Men: 1-mile course (90 minutes)
Sunday, April 10
Stage 5 – Beaver Medical Group Sunset Road Race for Women: 9 laps, 68.1 miles
Stage 5 – Beaver Medical Group Sunset Road Race for Men: 12 laps, 94.1 miles