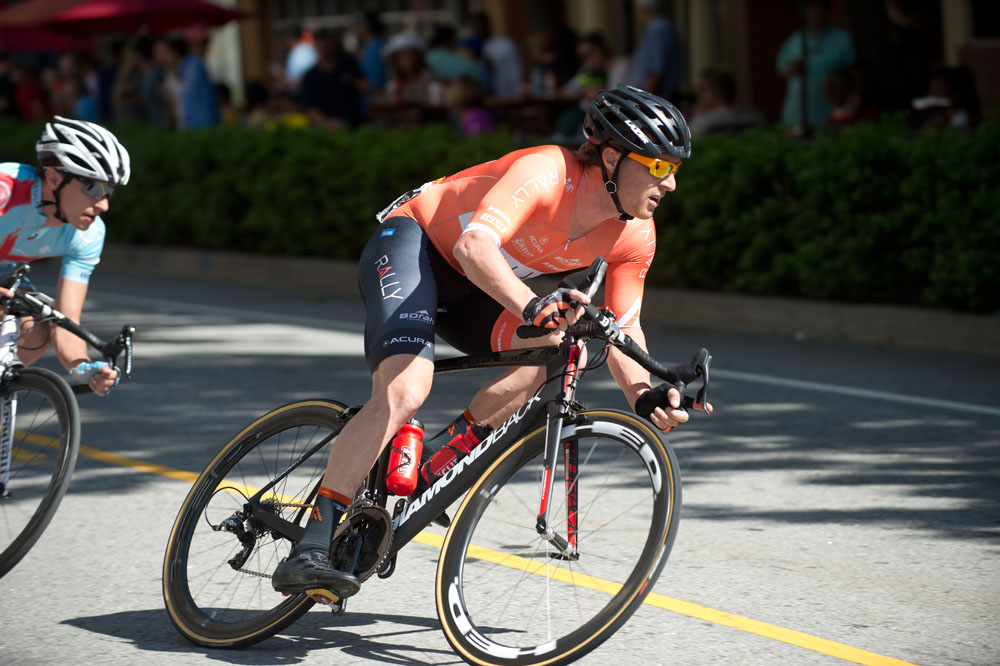 news
Rally Cycling Goes 1-2 in the Caribbean as the Women Race in London
It was a great start for Rally Cycling at the Tour de la Guadeloupe. Brad Huff and Jesse Anthony smashed the 2.2-kilometer prologue, finishing first and second. Shane Kline crossed the line in seventh to give the team three riders in the top ten. The UCI 2.2 ranked Tour de la Guadeloupe was first run in 1948 under the name Tour Cycliste de la Guadeloupe. The event first welcomed foreign riders in 1979. In 2005 it became part of the UCI America Tour. In addition to the prologue, the race features nine stages that cover the majority of the island.
"Guadeloupe is an incredible race destination," said Huff after his win. "We feel like we are on holiday – until we clip in. Then we were in the pain cave. The last kilometer was a strong head wind and it felt like we were crawling to the finish line."
The team will now look to defend Huff's yellow jersey and win stages – not an easy task considering the terrain and international field. In addition to fast men Huff, Anthony and Kline, Rally Cycling has breakaway specialists Bjorn Selander and Tom Soladay on the hunt for stage victories.
"It's a really cool experience to race on a tropical island," added Anthony, "We have nine hard days of racing ahead of us, but it was great to start the race with success in the prologue. Everyone gave their best effort, and it showed how motivated we all are with how we stacked the front of the results. This prologue was well-suited to our squad's strengths, and we will look for more opportunities in the fast finishes during this tour."
As the men's team was celebrating Huff's win, the women of Rally Cycling were racing through the streets of London in their third UCI Women's WorldTour event of the 2016 season. The Prudential RideLondon Classique featured a challenging 5.5-kilometer circuit through downtown that started at the Mall in St James's Park, up Constitution Hill, before descending to Birdcage Walk. The riders then passed Big Ben before working their way to Trafalgar Square, Admiralty Arch and back on to The Mall.
Flying the colors for Rally Cycling in Europe was Erica Allar, Heather Fischer, Jessica Prinner, Catherine Ouellette, Sara Poidevin and Emma White. The team was aggressive with both Allar and White pushing the pace early in the race. Despite the team's efforts to break up the peloton, the race would come down to a field sprint won by Kirsten Wild (Team Hitec). Though the team missed the podium the riders gained valuable experience racing in Europe and again showed they are amongst the elite squads in the world.
Tour de la Guadeloupe Prologue
1. Brad Huff (Rally Cycling)
2. Jesse Anthony (Rally Cycling)
3. Joastian Perran