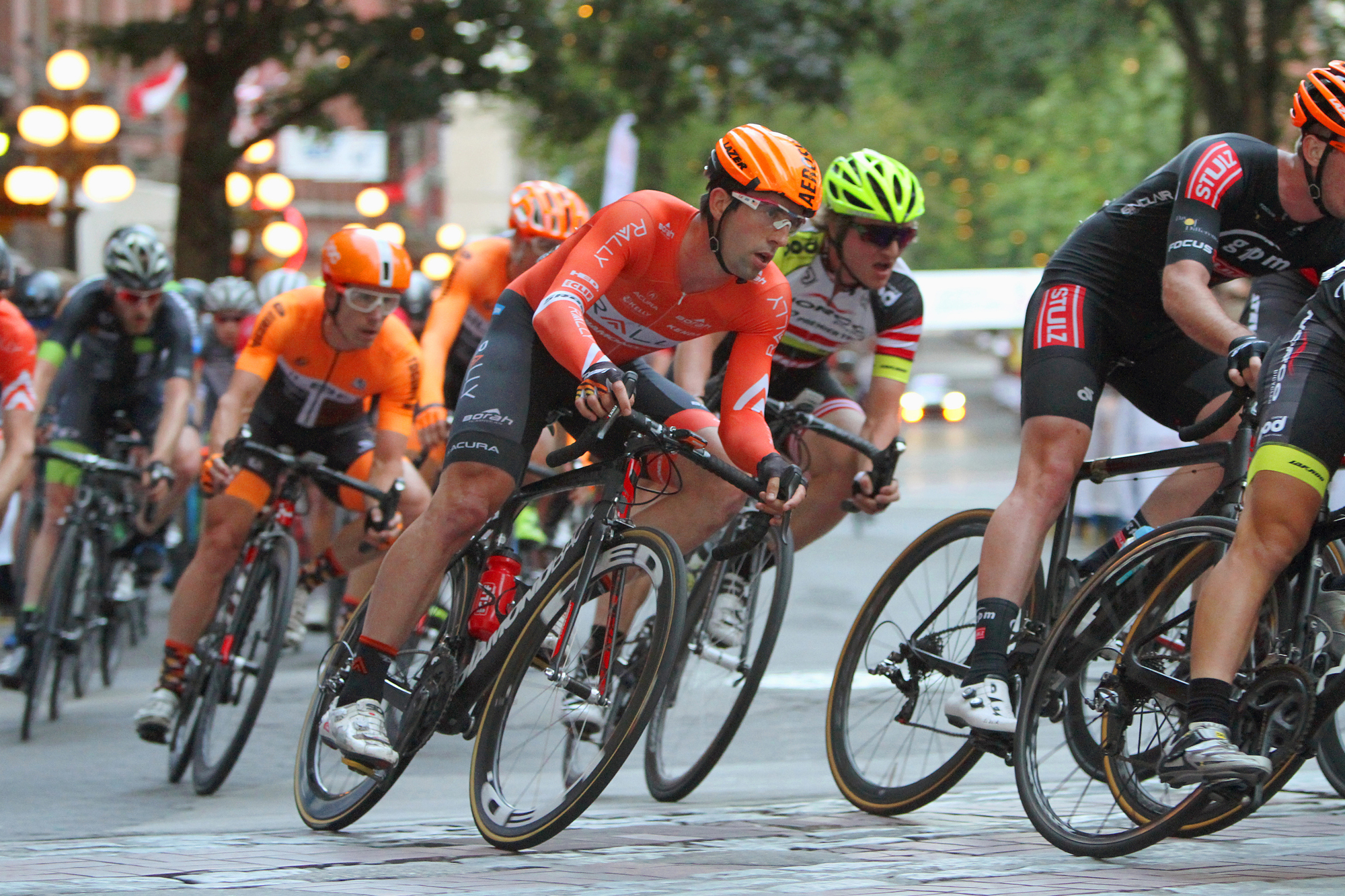 news
Rally Cycling dominates Historic BC Superweek Event
Rally Cycling took a dominating win in last night's Gastown Grand Prix with Eric Young and Brad Huff finishing first and second. Part of BC Superweek, the Gastown Grand Prix is one of the oldest and richest criteriums in North America with $12,000 going to the first rider across the line. With such a large payout, the pace was fast from the start with consistent attacks off the front of the peloton. Halfway through the race, Will Routley infiltrated a breakaway of six riders. The move forced the peloton to chase and allowed the team to save its energy for the finale.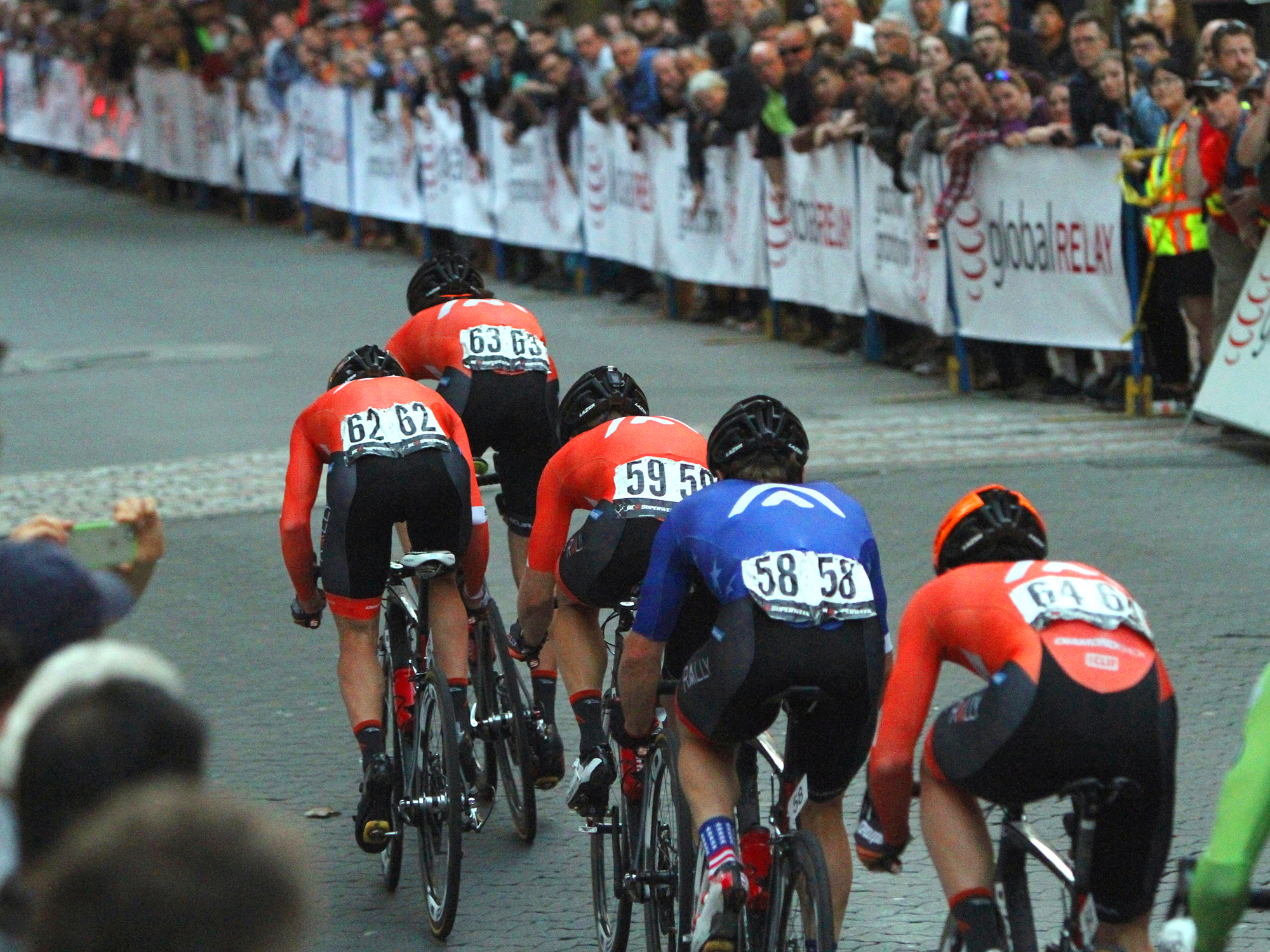 The breakaway was eventually reeled in with eight laps remaining as the peloton started to set up for a field sprint. With three laps to go, the whole of Rally Cycling took to the front to set up Young. Shane Kline, Tom Soladay, Curtis White and Routley shattered the peloton, leaving just a small group left with the energy to contest the finale. On the last lap Routley set a blistering pace, carrying so much speed into the final corner he ended up in the hay bales. His efforts would not be vain as he placed Young and Huff in the perfect position to power to the line virtually uncontested.
"The guys did a perfect job staying patient and waiting until the right moment to take control of the race," said Young after crossing the line. "Winning Gastown has been a personal goal of mine for a few years now, so it feels great. Obviously it makes it even better to have Brad come in second."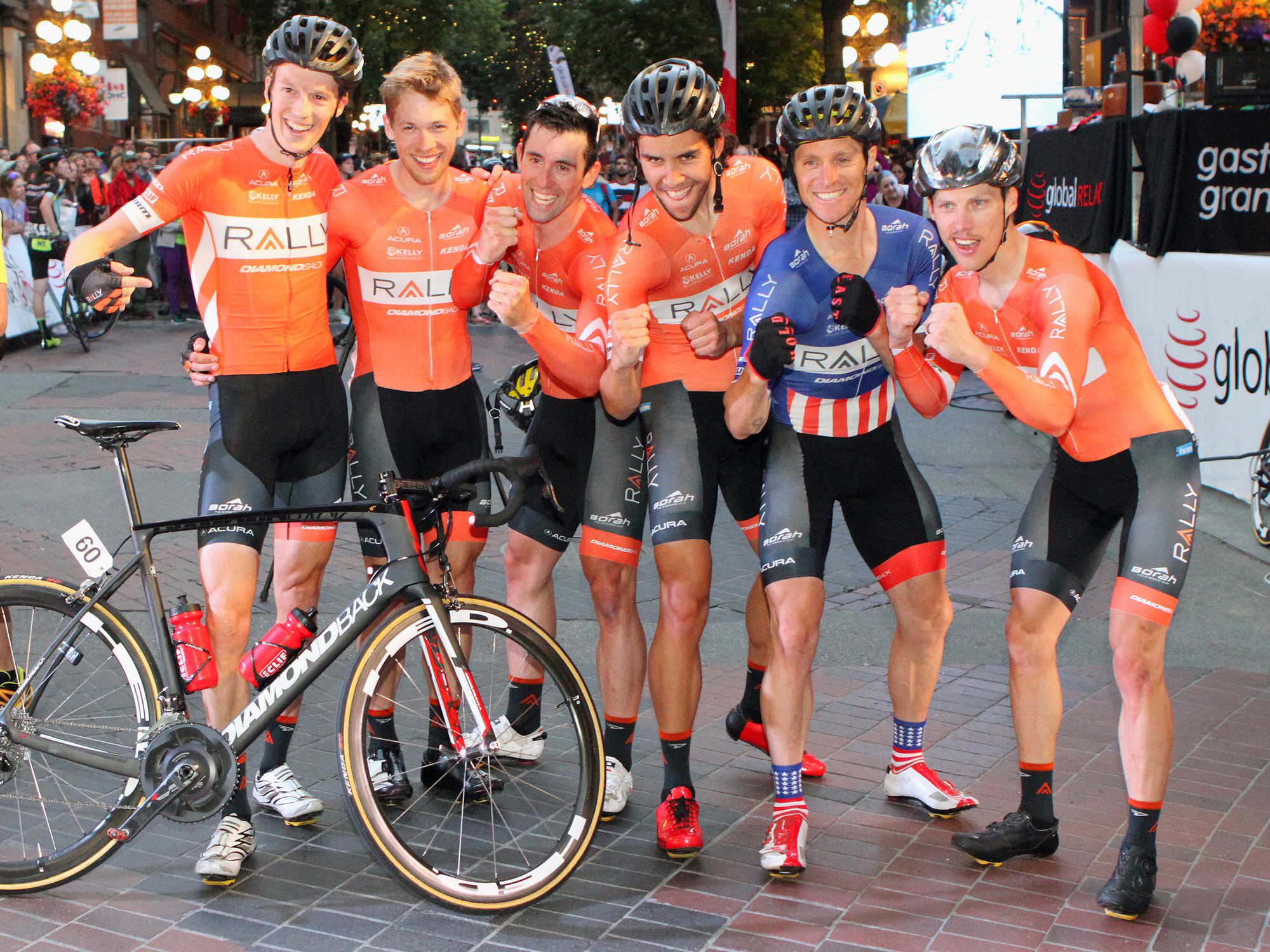 "The composure we had going into the final three laps was perfect," added Huff. "Leading out Eric for the win was our only goal, getting second was just icing on the cake."
In the women's race the podium was elusive but the team put in a strong performance with Jessica Prinner finishing in ninth, Elle Anderson in 11th and Hannah Ross in 15th. The team will again try for the podium east of Vancouver at the Giro di Burnaby and the newly minted PoCo Grand Prix before wrapping up with this weekend's two-day Tour de White Rock – featuring the Choices Markets Criterium and the historic Peace Arch News Road Race.
Gaston Grand Prix | Men
1. Eric Young (Rally Cycling)
2. Brad Huff (Rally Cycling)
3. Michael Rice (Garneau-Quebecor)
Gaston Grand Prix | Women
1. Tina Pic (The Happy Tooth Pro Cycling)
2. Kimberley Wells (Colavita | Bianchi)
3. Kendelle Hodges (Independent)