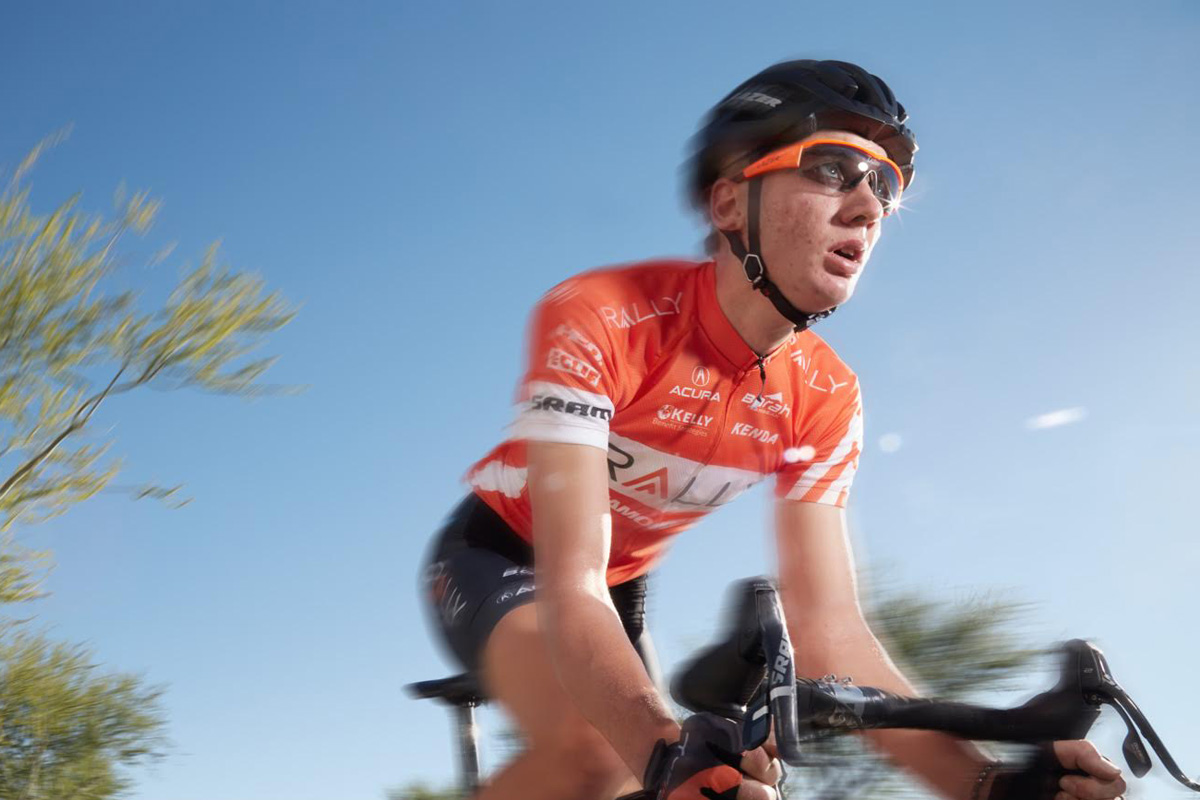 news
2016 Junior World Champion Moves to Professional Ranks
Rally Cycling is proud to announce the signing of Junior World Time Trial Champion Brandon McNulty. The 18-year-old is one of the most promising up-and-coming riders in the world and has already proven to be a factor in the domestic peloton. In addition to his rainbow jersey, McNulty has amassed an impressive palmarés that includes Junior Nations' Cup races, two national individual time trial titles and a team time trial national title with the LUX Development Team.
McNulty got into cycling at a young age when his father introduced him to mountain biking on the trails near their Phoenix home. He raced his first mountain bike event at the age of eight before taking to the road at age 12. Once on the road, he quickly worked his way through the junior ranks, eventually becoming one of the top juniors in the world. McNulty capped his impressive junior career last month with a stunning performance in the Junior World Time Trial Championship in Dubai, Qatar. His winning time of 34:42.29 was 35 seconds faster than second place and would have placed him third in the U23 category.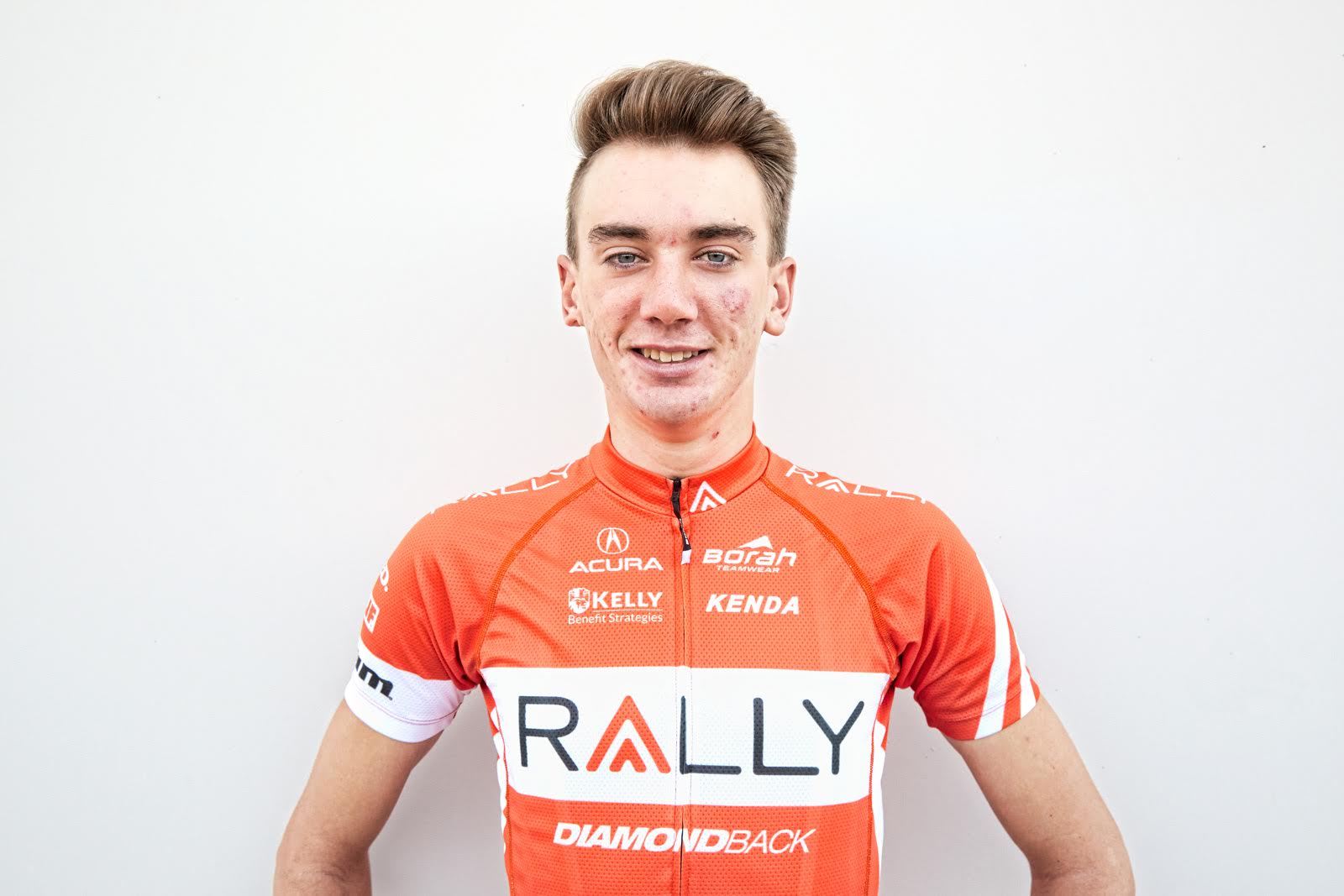 "The learning opportunities are really what led to me sign with Rally Cycling," said McNulty. "One thing Rally Cycling has to offer that strictly U23 teams don't is the opportunity to race with and learn from guys who have been professionals for a long time. They have a tremendous amount of experience and it is a great opportunity to learn from some of the best riders in the peloton. The main goal this season is to learn as much as possible and to develop the skills and knowledge needed to have a long and successful career in the sport. I also am really looking forward to helping out the team, and maybe having a shot at getting a result or two myself."
With his move to Rally Cycling, McNulty graduates from the impressive LUX Development Team. The California based U19 team is managed by former Olympic medalist, professional rider and US National Team coach Roy Knickman. The LUX program is one of the best development teams in the nation, with a steadfast commitment to junior riders. In addition to a strong domestic program, the team has one of the most extensive race schedules of any US Junior Team with races in Belgium, Austria and Germany.
"I have been working with Brandon since 2014," said Knickman. "He had good results that year and proved to be a very easy going yet disciplined young man. When I looked at what was behind his performances, I realized there was still a large amount of potential and improvement possible if he was given the right resources and guidance. The sky is the limit for Brandon. His time trial performances already have him on par with the best U23 riders in the world. His body will mature, and he will develop the capacity to do more race days in succession. One day he'll be ready for a Grand Tour."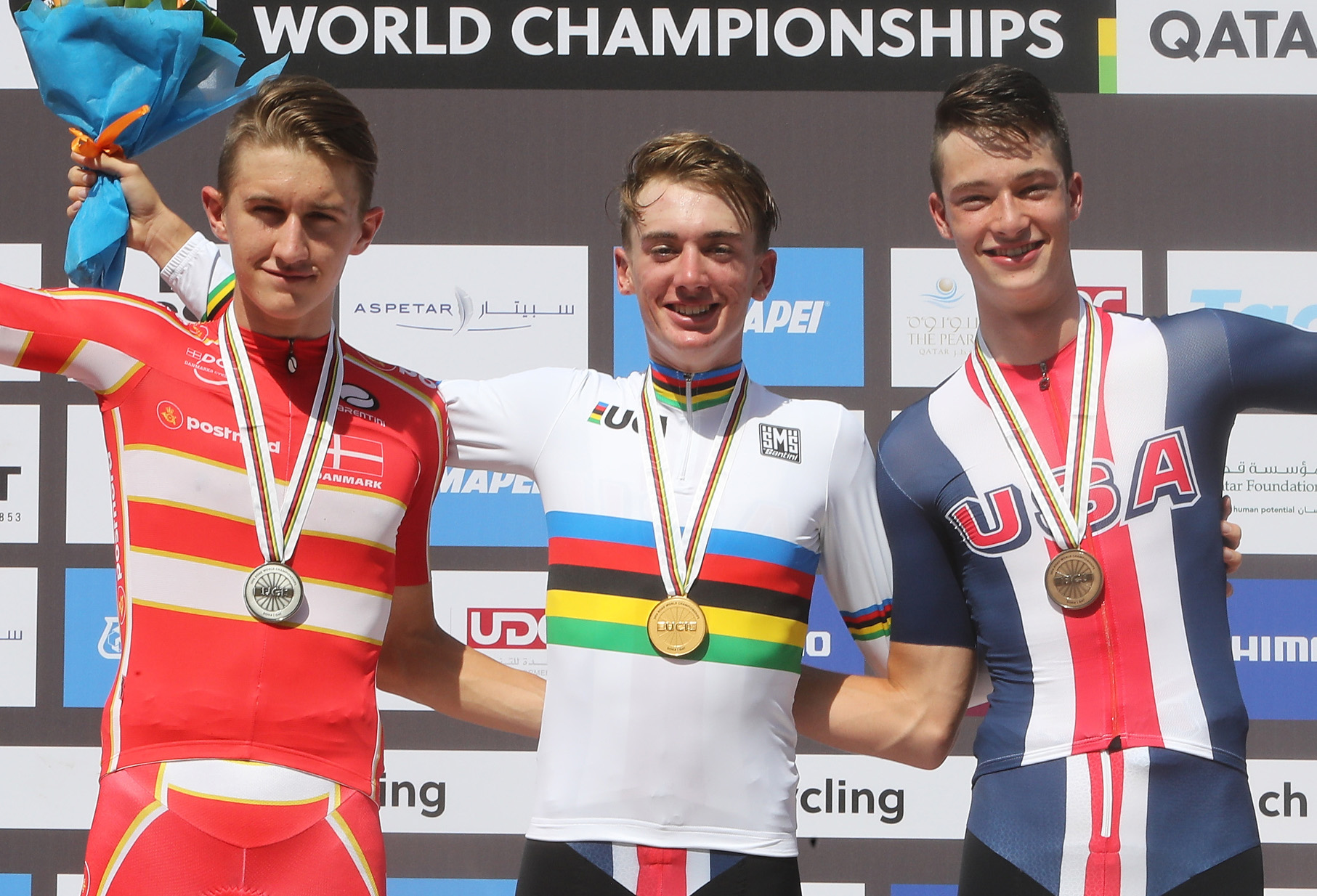 Rally Cycling is dedicated to providing McNulty with a balanced program that will help reach his potential. He will have the option to race in Europe with Rally Cycling and will also have access to a full North American calendar.. At just 18 years old, the focus will be on his development as a rider and person. The team will work closely with his coach to assure that he isn't pushed too hard in his first year as a senior.
"We have kept an eye on Brandon since we started supporting the LUX Development Team a few years ago," said Performance Manager Jonas Carney. "We are thrilled to welcome Brandon to the Rally Cycling family. While our program is not a "development" team, we have a lot of experience nurturing young riders. Brandon is a big talent, and it's important that he learns as much as possible over the next couple years so that he is fully prepared for a career in Europe. Our program is an excellent choice as it offers him stability, a positive environment, and the opportunity to learn from experienced riders like Danny Pate, Rob Britton, Brad Huff and Evan Huffman."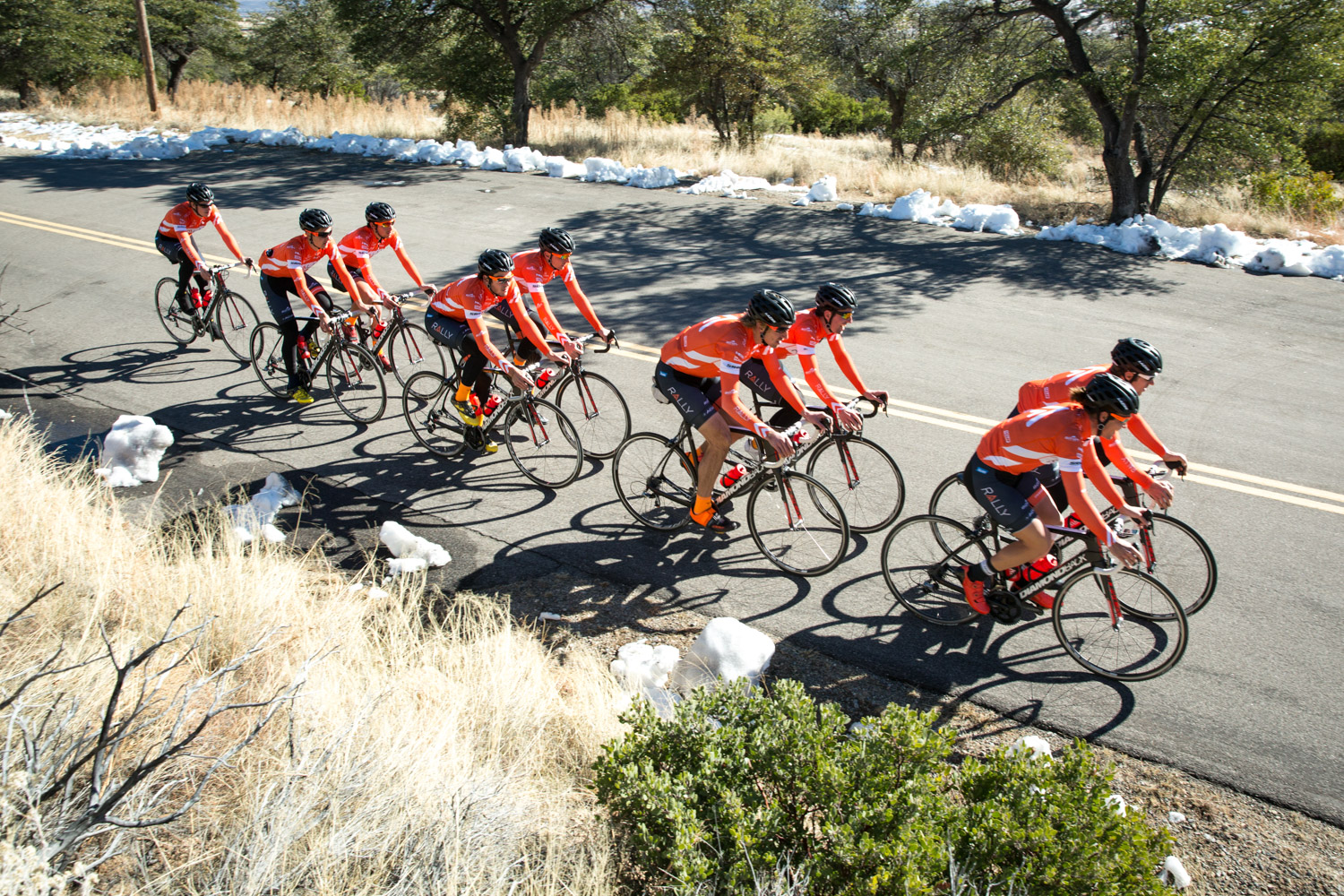 2017 Roster Complete
The addition of McNulty completes Rally Cycling's 2017 men's roster. New signees joining him for the 2017 season include 2016 Redlands Bicycle Classic winner Matteo Dal-Cin and Tour of Alberta stage winner Colin Joyce. The trio will join a roster that remains largely unchanged from 2016. Returning to Rally Cycling will be noted general classification riders Rob Britton, Evan Huffman and Danny Pate. They are joined by veteran strong men Jesse Anthony and Tom Soladay along with talented climbers Adam de Vos, Emerson Oronte and Sepp Kuss. Also returning is Rally Cycling's robust sprint train, including National Criterium Champion Brad Huff, Shane Kline, Pierrick Naud, Curtis White and Eric Young.
"Looking toward the future, pursuing the best young riders in North America is a major priority for Rally Cycling," said Carney. "We already have an incredibly strong selection of young guys in McNulty, Joyce, Kuss and White. We plan to expand that group in the coming years. These riders, combined with the strength and experience of the veterans on the team make for a strong, diverse team that will be competitive in races throughout the season."
Long time team riders Tom Zirbel and Will Routley have both announced their retirement from the professional peloton. Both riders finished out their careers with great final seasons. Routley took an impressive victory in stage two of the GP Liberty Seguros in Portugal on his way to second overall and also finished third in the Canadian National Championships – despite being taken down in the final corner. Zirbel chose to ride off into the sunset by smashing the American Hour record, setting a new distance of 53.037. In addition to the American Hour record, Zirbel won the time trial stage at the Tour of the Gila, led Rally Cycling to the National Team Time Trial title and finished second in the National Individual Time Trial Championships. Zirbel and Routleys' talents, dedication and humor will be missed by everyone at Rally Cycling.
2017 Rally Cycling Men's Roster
Jesse Anthony
Robert Britton
Matteo Dal-Cin
Adam de Vos
Brad Huff
Evan Huffman
Colin Joyce
Shane Kline
Sepp Kuss
Brandon McNulty
Pierrick Naud
Emerson Oronte
Danny Pate
Tom Soladay
Curtis White
Eric Young