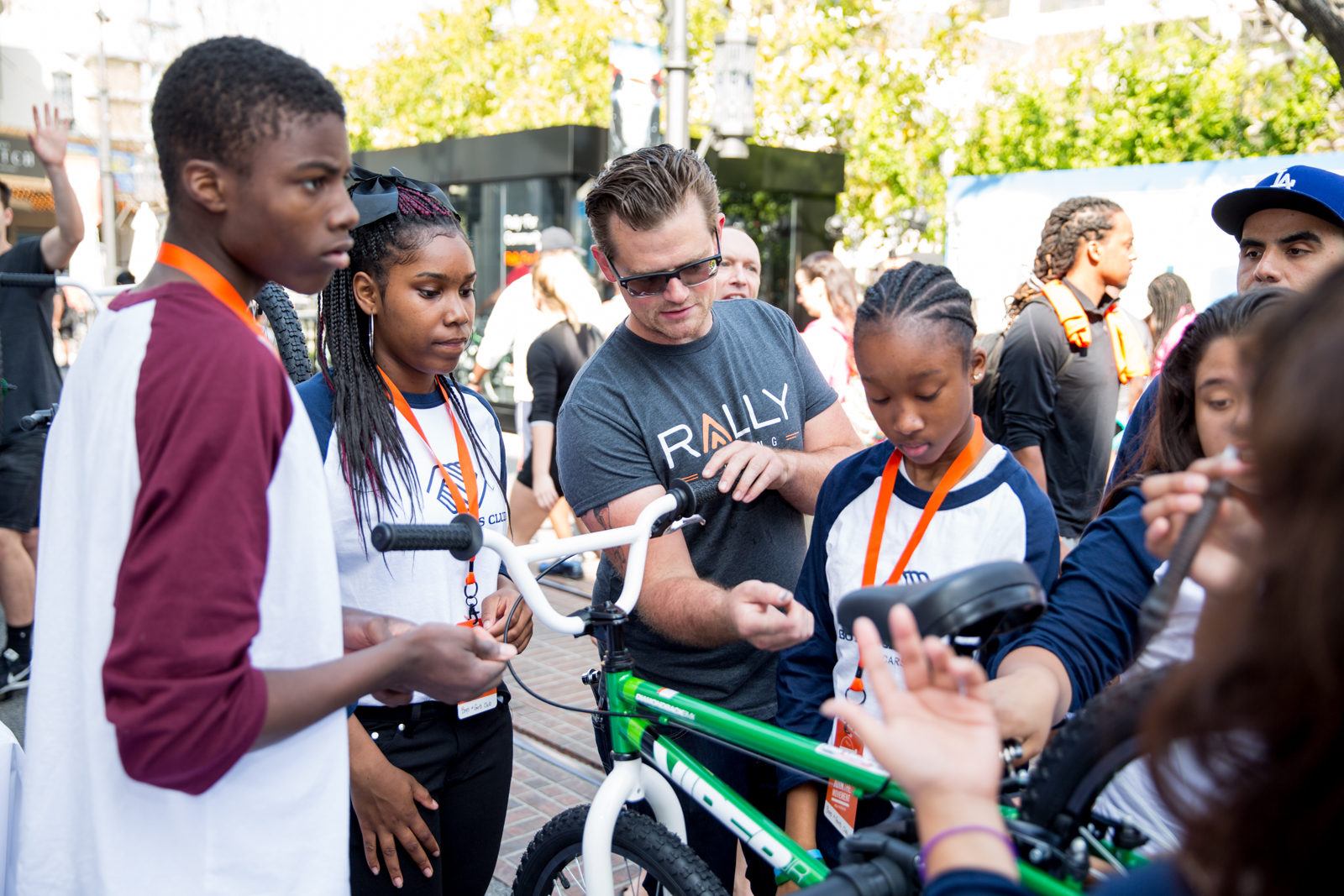 news
Rally Cycling Heads to New York City to Build More Than 100 Diamondback Bikes for Kids
Rally Cycling's title sponsor Rally Health℠ and actor, comedian and Rally Health Ambassador Kevin Hart will host a free health festival, Rally HealthFest, at Nelson A. Rockefeller Park in Battery Park City, lower Manhattan on Saturday, July 30, to spread the message of an active, healthy lifestyle and build Diamondback bikes for kids.
Rally Cycling athletes Katherine Maine and Hannah Ross will be on hand to assist staff in building more than 100 Diamondback bikes that will be donated to Madison Square Boys and Girls Club. Attendees are encouraged to join the athletes and mechanics in building the bikes, which will help children in the community stay active.
"We are excited to again be partnering with Rally Health and Diamondback to help the community and expand the health and active lifestyle message that is at the core of the team," said Circuit Sport Managing Director Charles Aaron. "We believe that cycling is a great way for people to get active, and providing bikes to children is a great way to promote exercise as a lifelong activity."
Free and open to the community, the Rally HealthFest will feature fitness activities including boot camps, yoga classes, rock climbing and spin classes, as well as an interactive kids' zone, all supported by Rally partner Asphalt Green, an NYC nonprofit. Attendees will also have a chance to participate in a group workout with Ron "Boss" Everline, Kevin Hart's personal trainer, get nutritional tips from young celebrity chef Haile Thomas, and earn prizes for participating in activities. There will be plenty of healthy eats and beverages from Juice Press.
When/Where:
Saturday, July 30, 9:30 a.m. – 2 p.m.
Nelson A. Rockefeller Park
Battery Park City, Lower Manhattan
River Terrace & Warren Street., New York, N.Y
Kevin Hart is scheduled to arrive on stage at 11 a.m.
To learn more about Rally Cycling, the Rally HealthFest or Rally Health's partnership with Kevin Hart, visit www.rallyhealth.com or follow the conversation on Facebook and on Twitter #RallywithKevin.