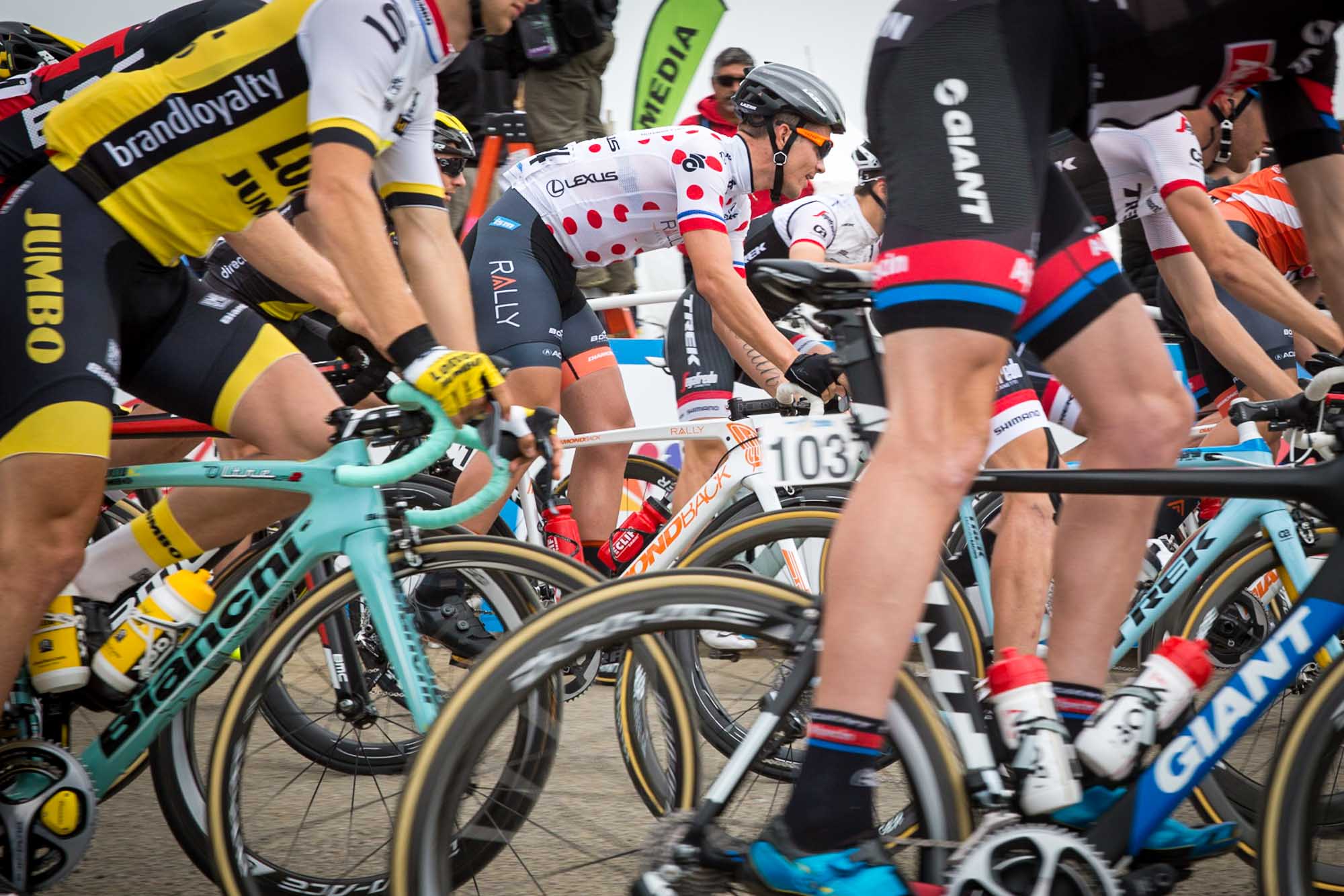 news
Stage Four of the Tour of California
Many of the start cities this week have been shrouded in fog with temperatures in the high fifties. Stage five's pristine start line near Morro Rock had the thickest blanket yet, but as quickly as that curtain drops in California, it can raise and expose sunshine and blistering, dry heat. That was the case by the team the peloton reached Laguna Seca raceway 137 miles (ouch!) later. There was a ton of cool and curious wildlife around Morro Rock. Sea otters rolled in the ocean, gulls were everywhere, and some of the most outgoing squirrels I've ever seen. Plus, there was a pirate.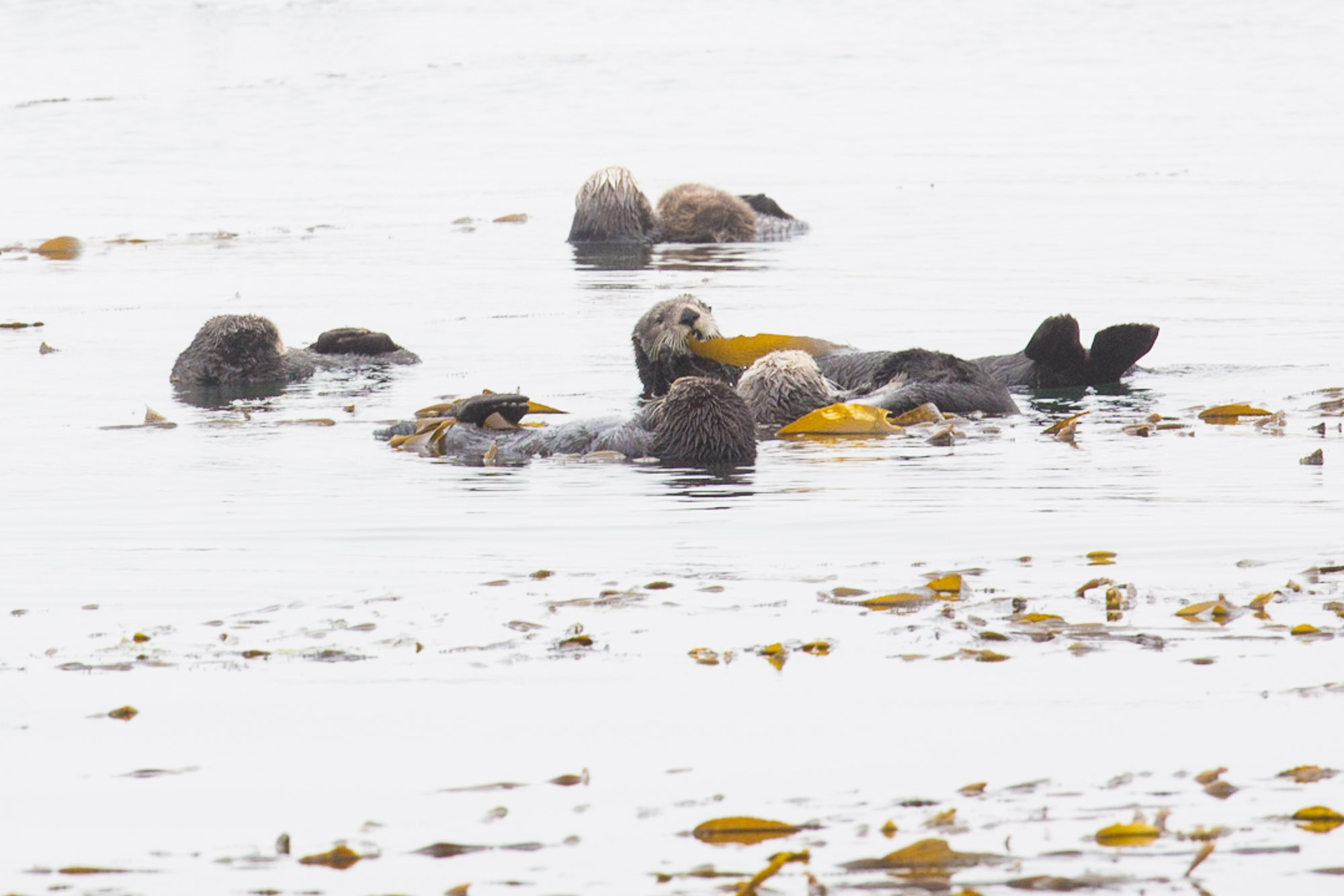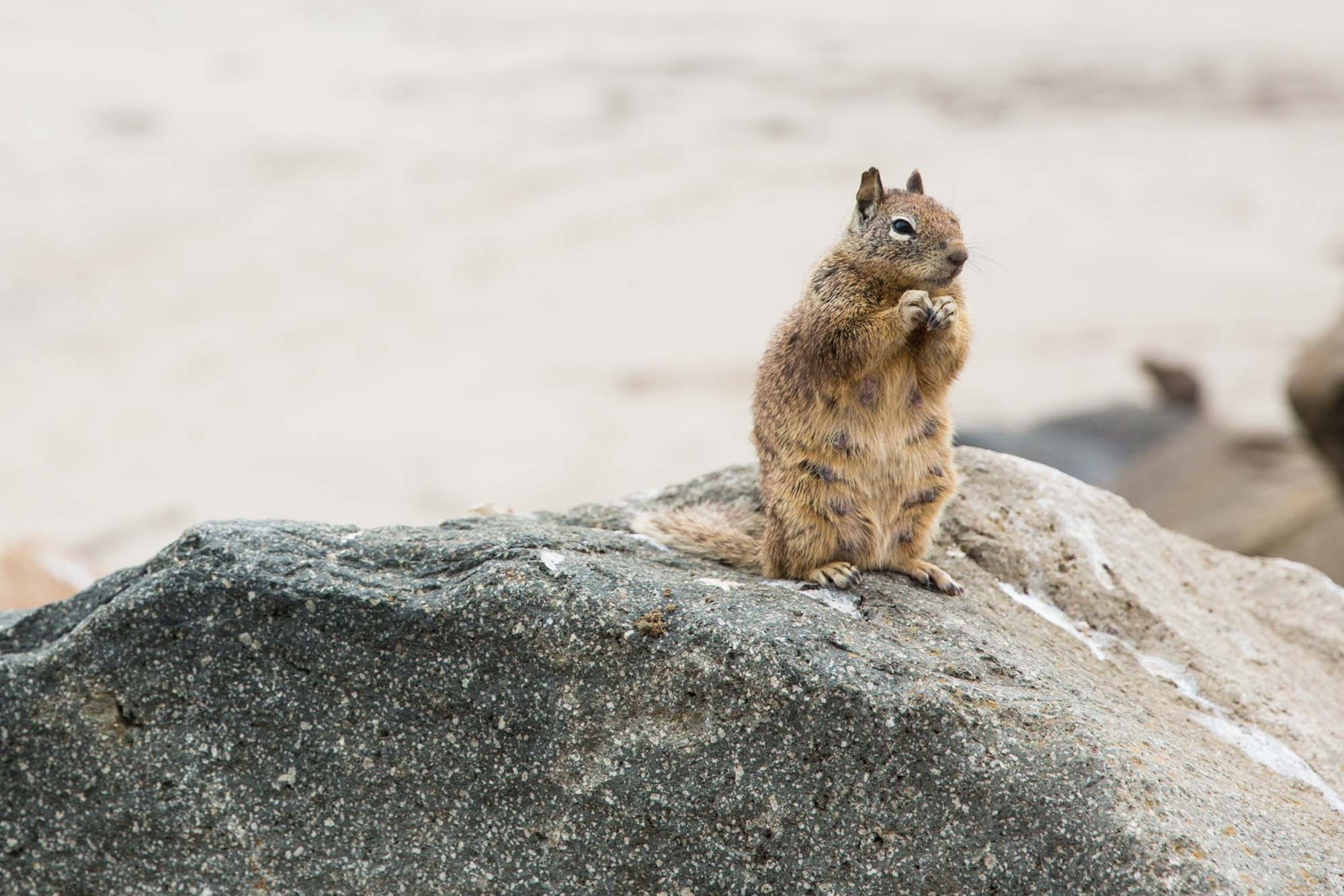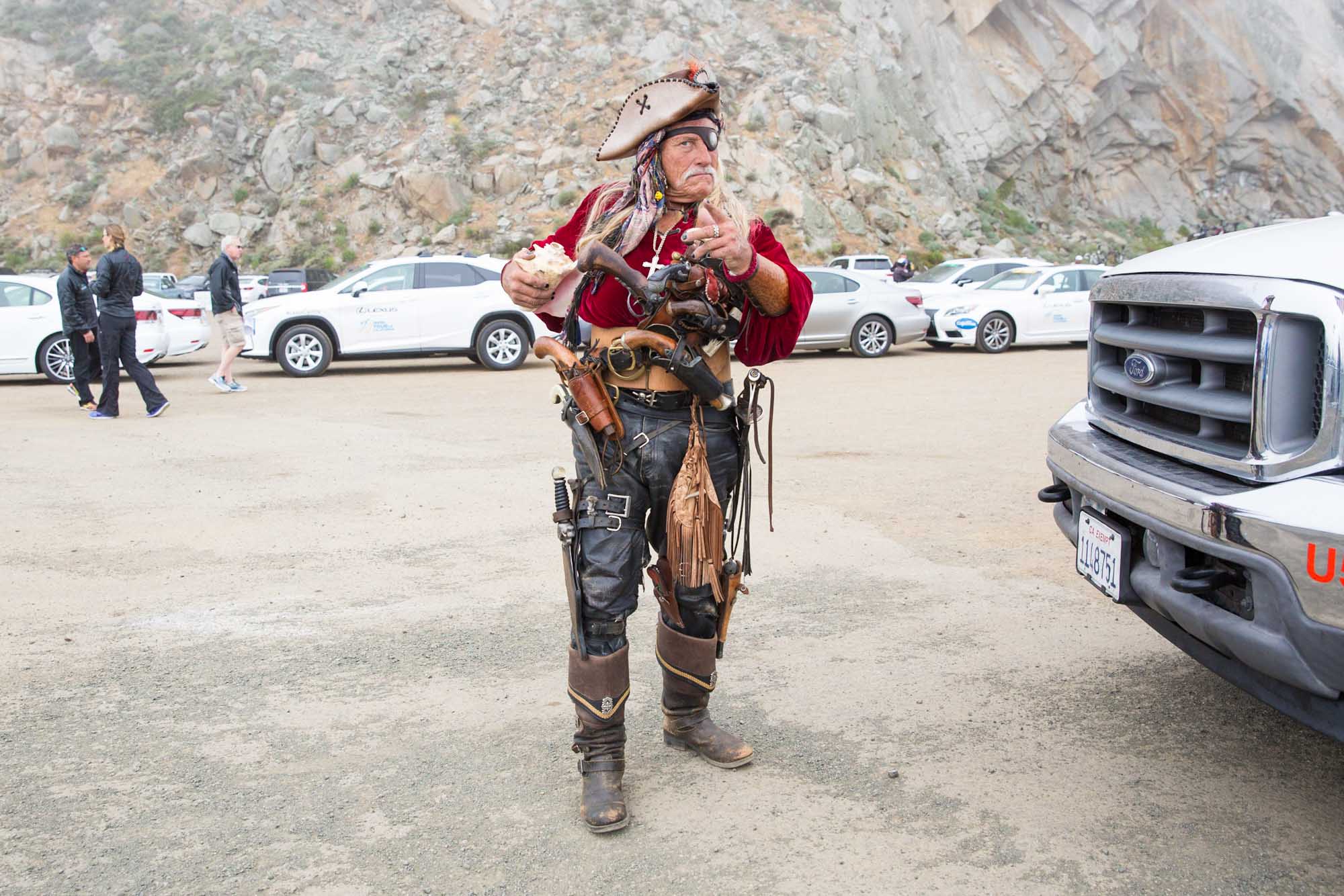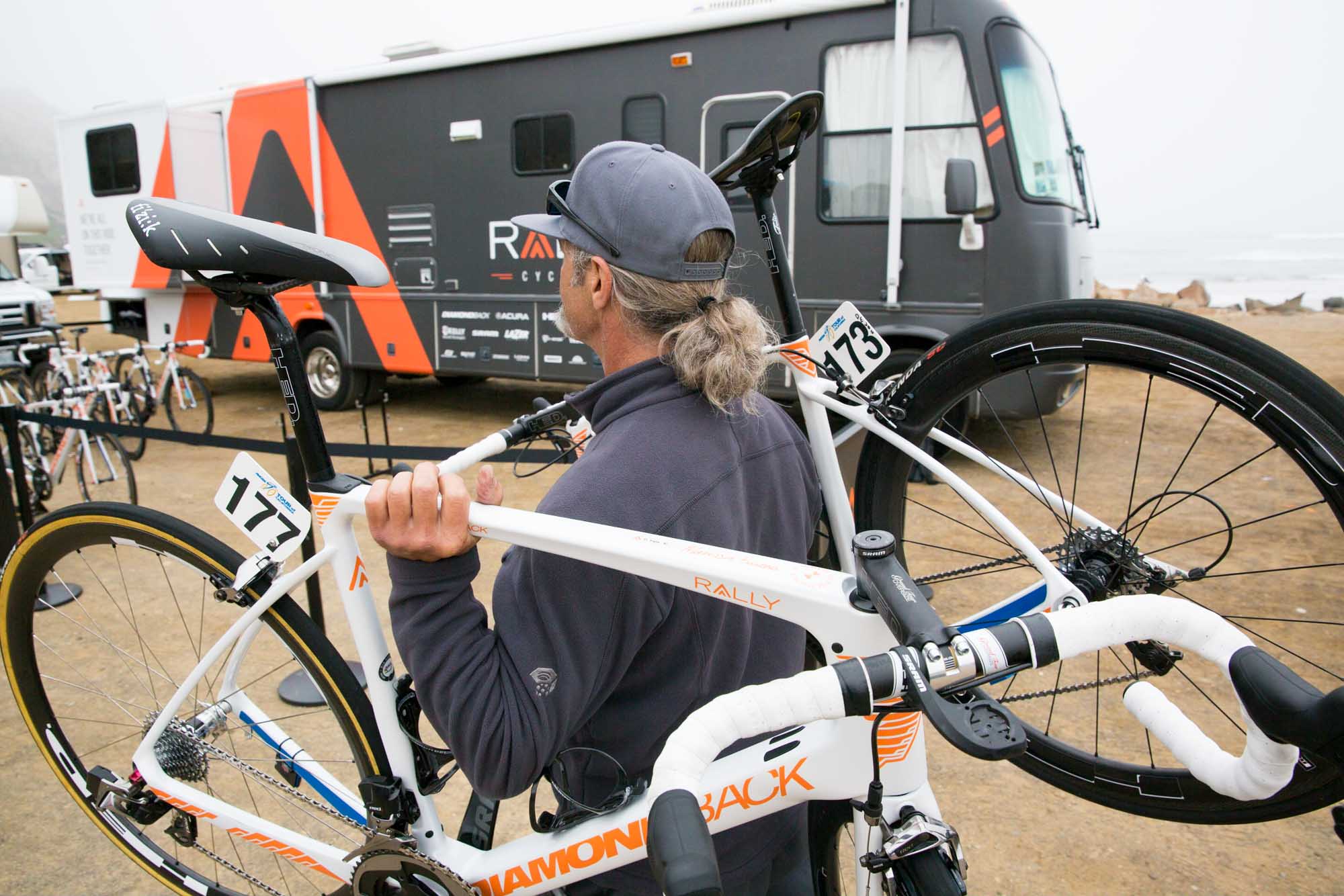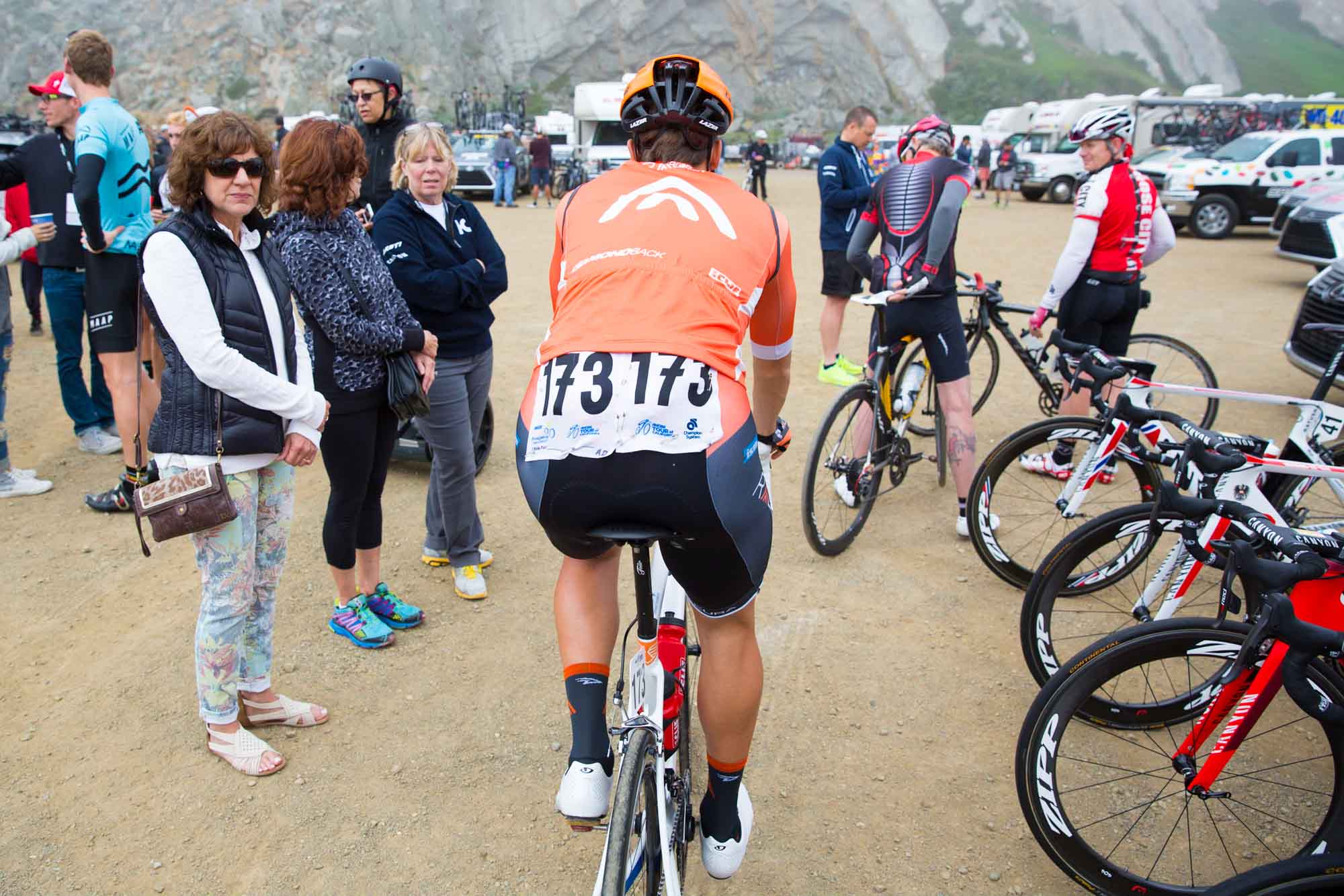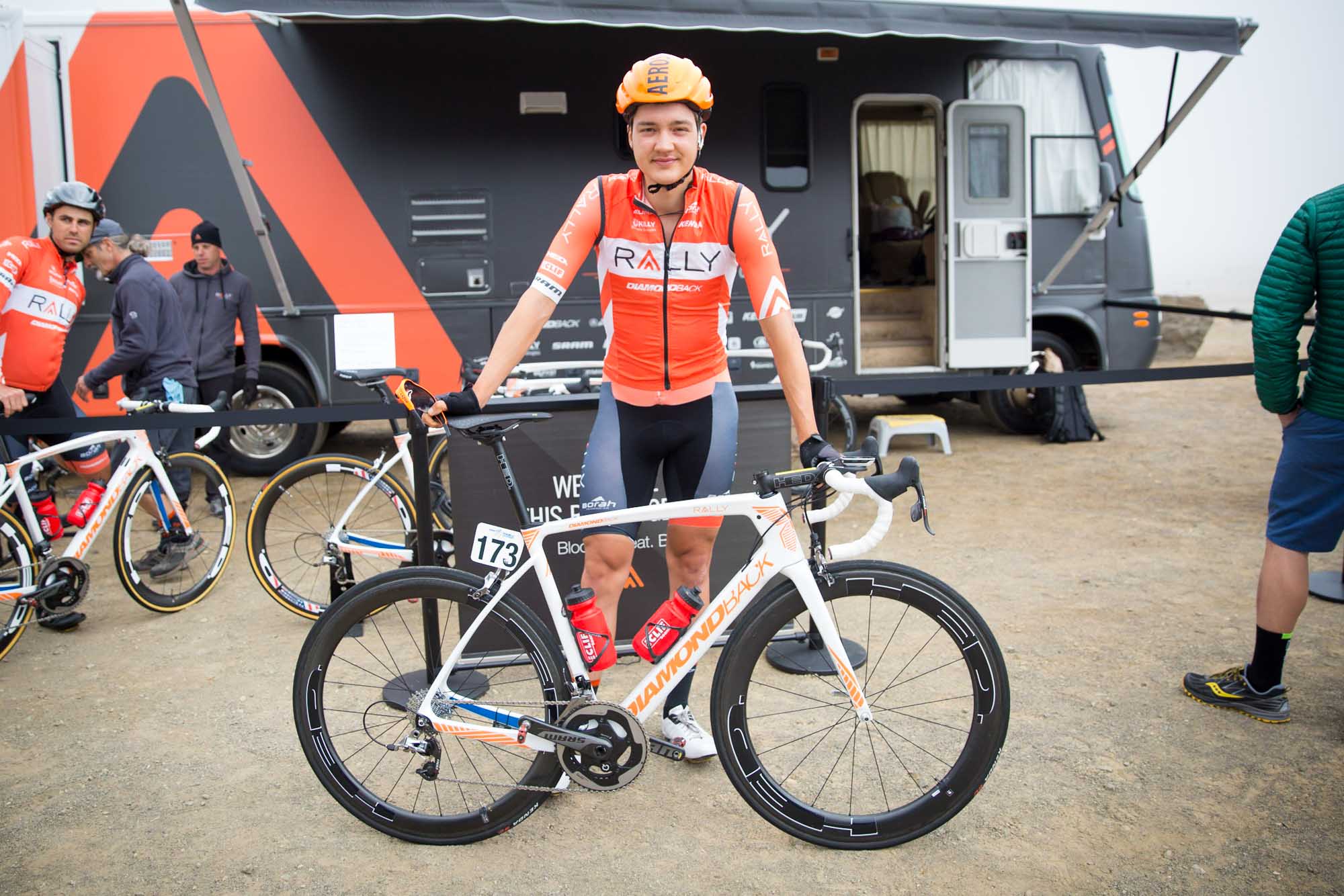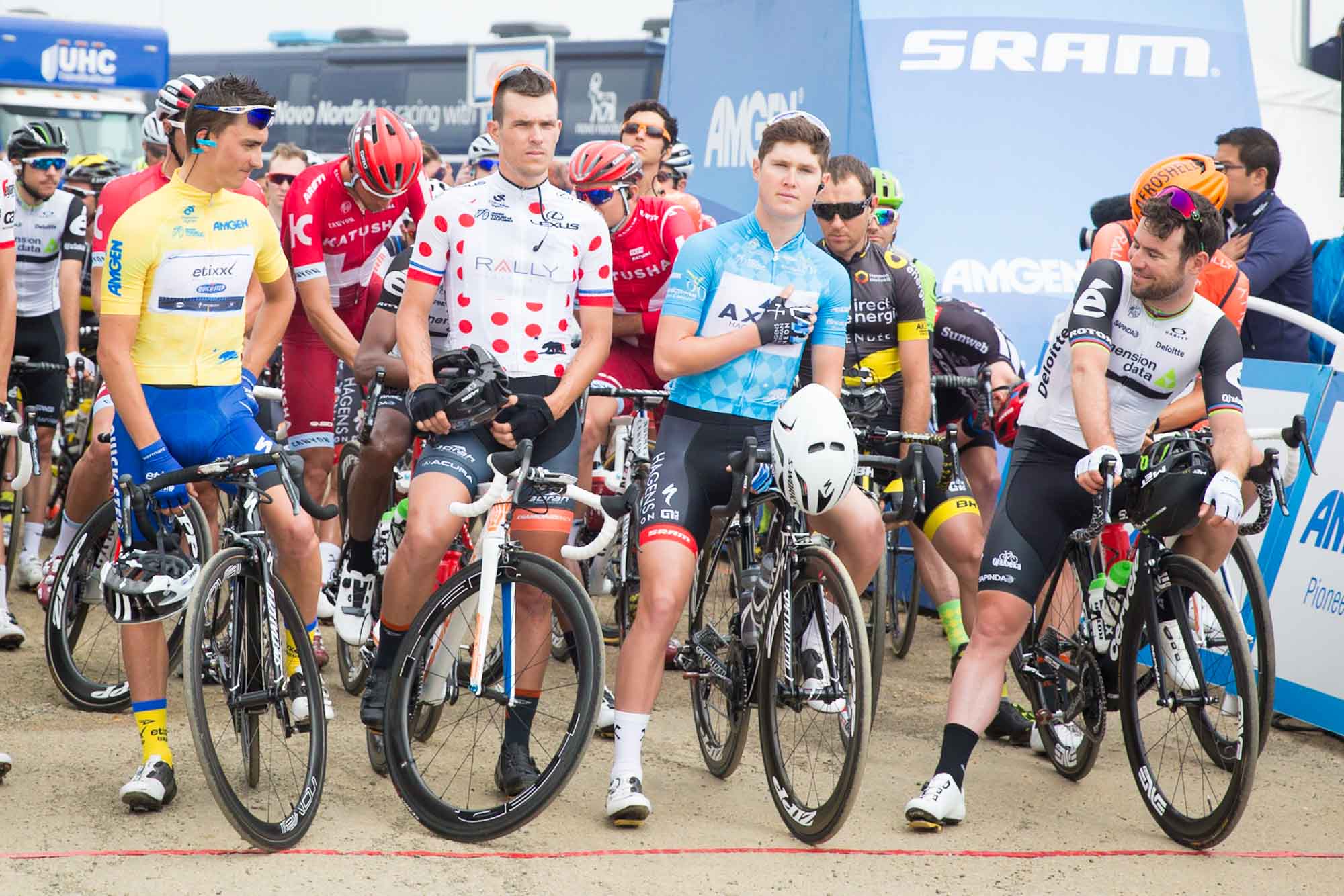 Evan Huffman enjoyed his third consecutive call-up to the start line of the week. For those not accustomed to bike race conventions, the jersey wearers and other "featured" riders, maybe local guys, maybe people who had a standout performance the day before, are called up with an announcement to head up the race. Pictured left: race leader Julian Alaphilippe, Rally's Evan Huffman, Greg Daniel, and Mark Cavendish.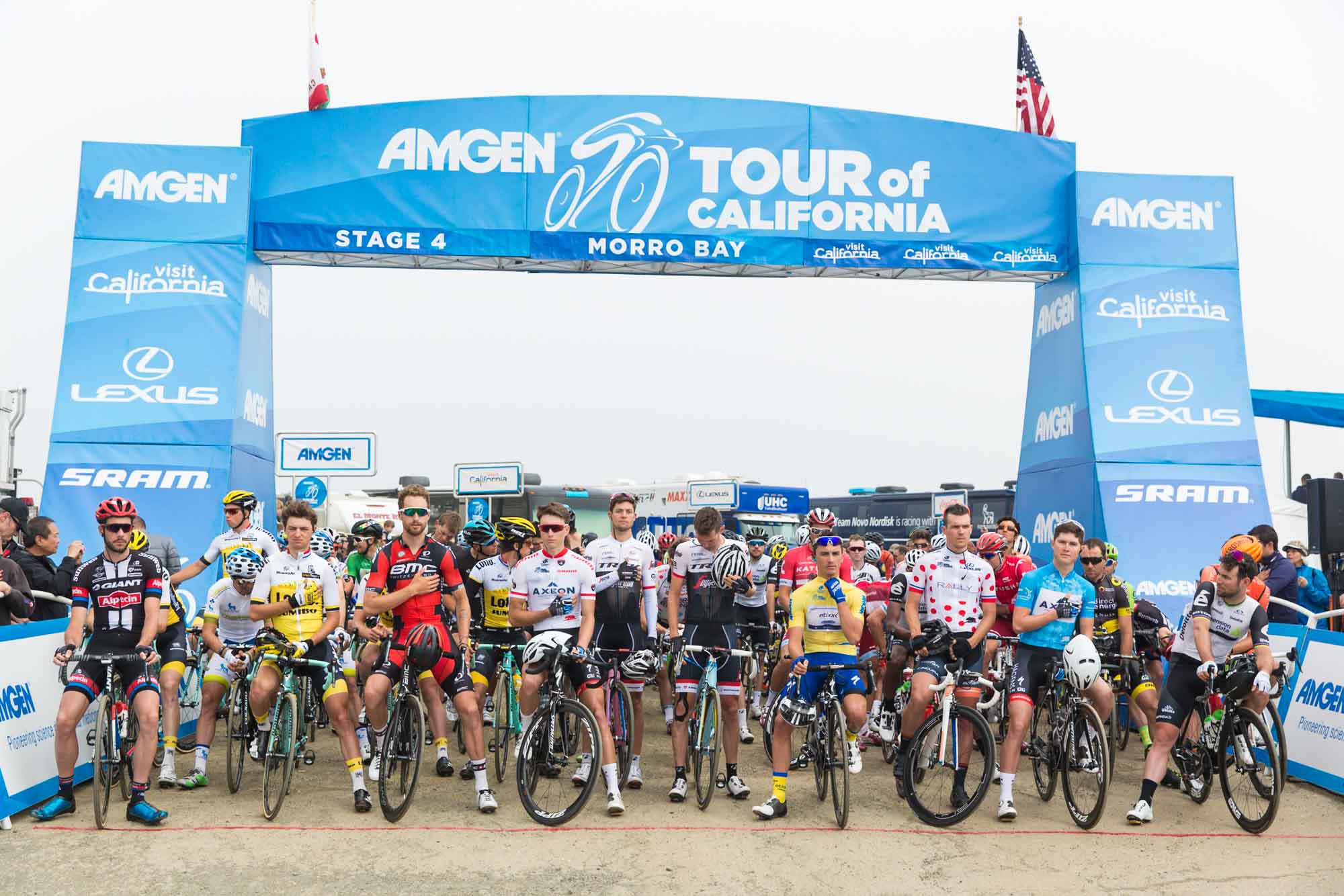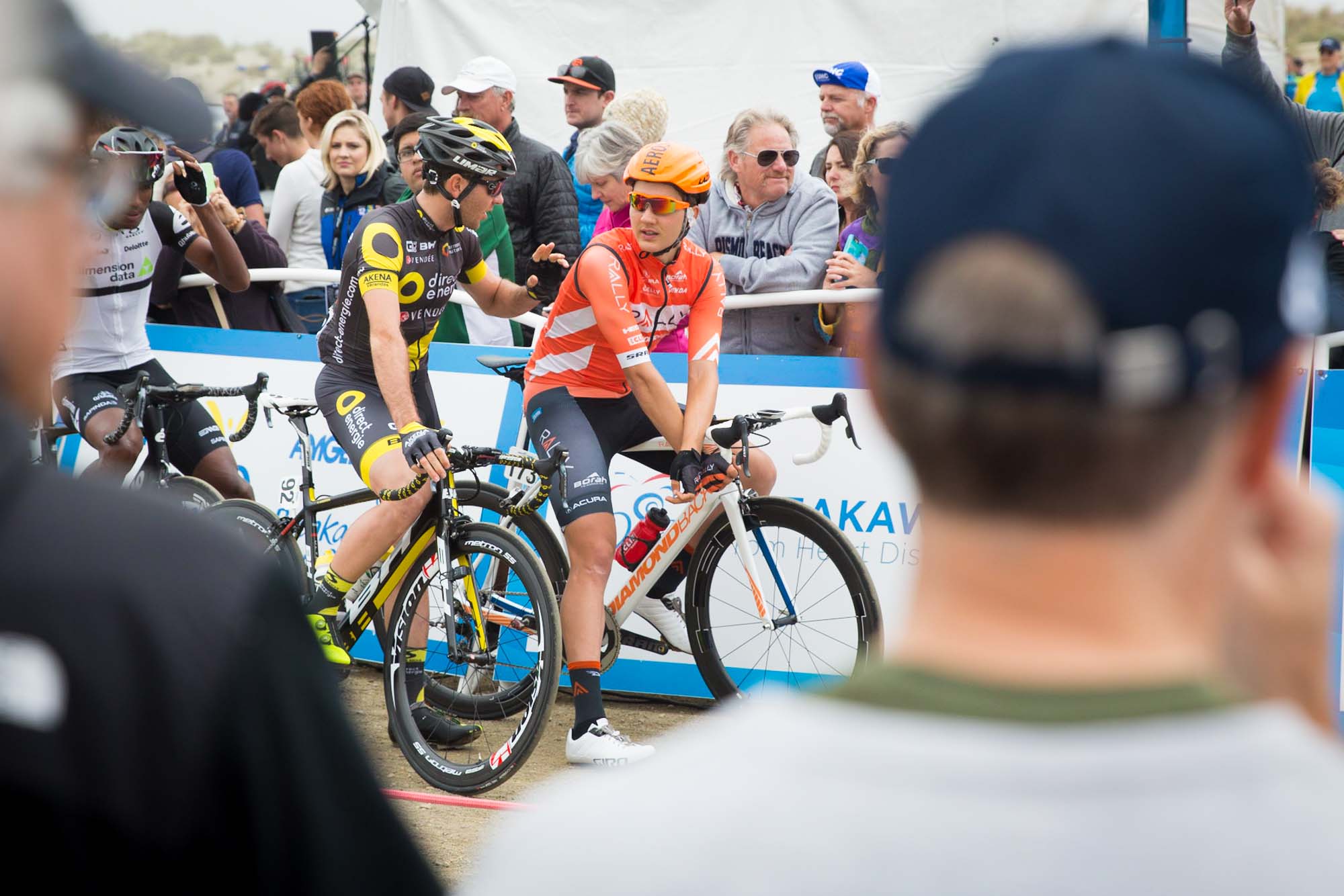 De Vos chats with team alum Ryan Anderson, now with French outfit Direct Energie. Ryan is a great competitor, a better person, and will always be part of the Rally Cycling family.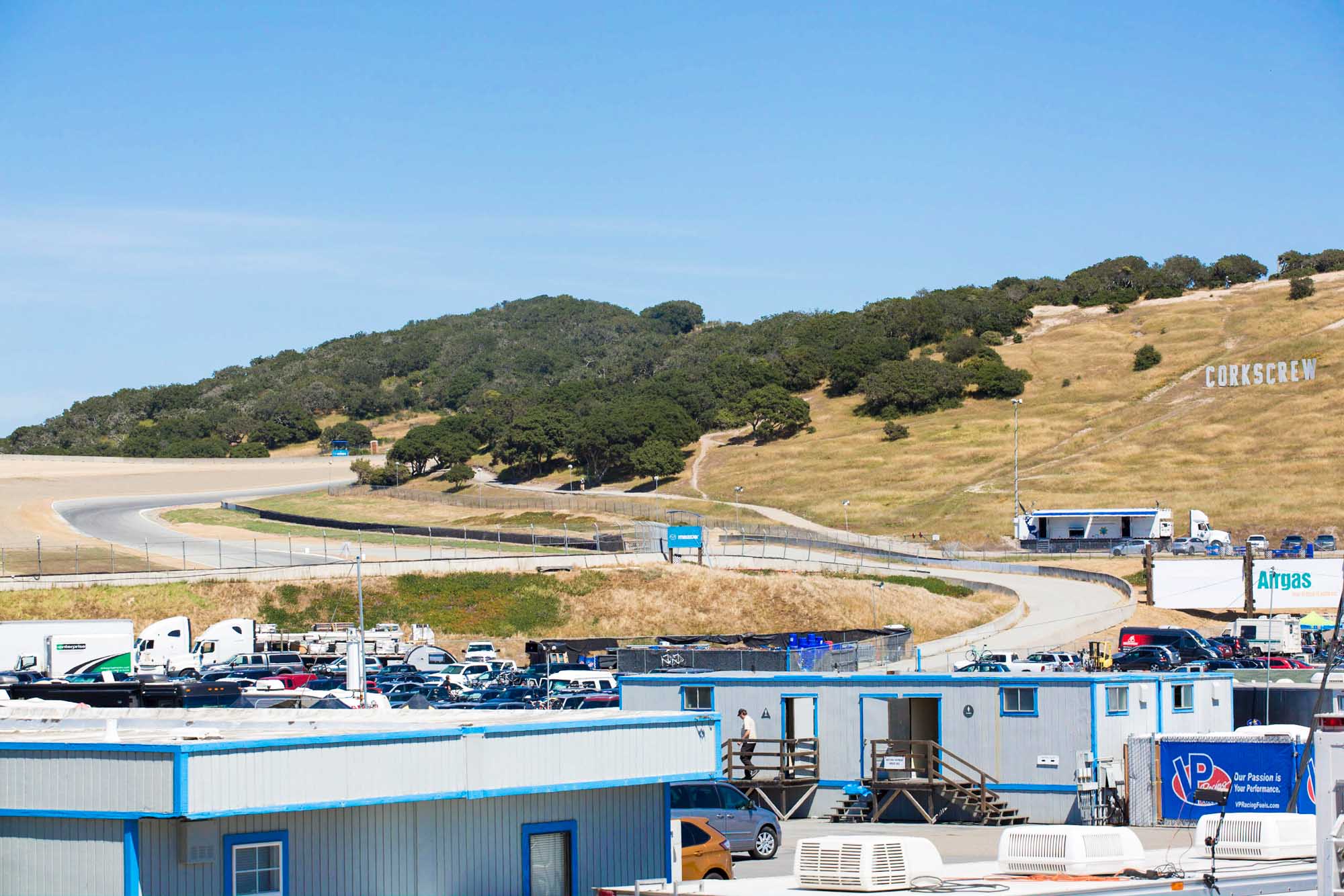 Laguna Seca Raceway, built in 1957, is an iconic track home to the world's most iconic turn sequence, a downhill plunge known as the Corkscrew. The name "Laguna Seca" is Spanish for "dry lake", and the entire park has the feel of an emptied out basin. It is expansive with huge elevation gains and losses over its 2.238 mile loop. The riders did one lap.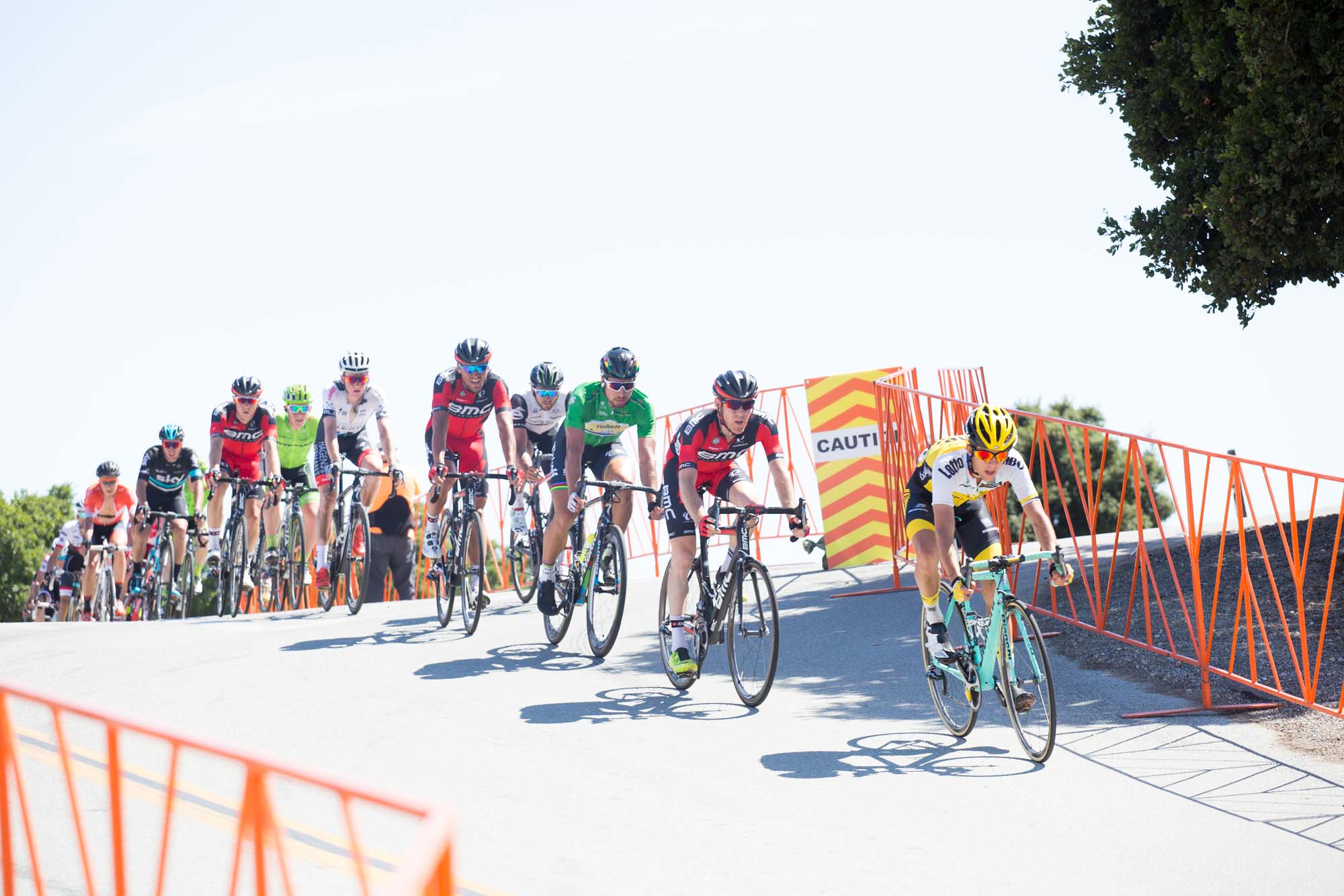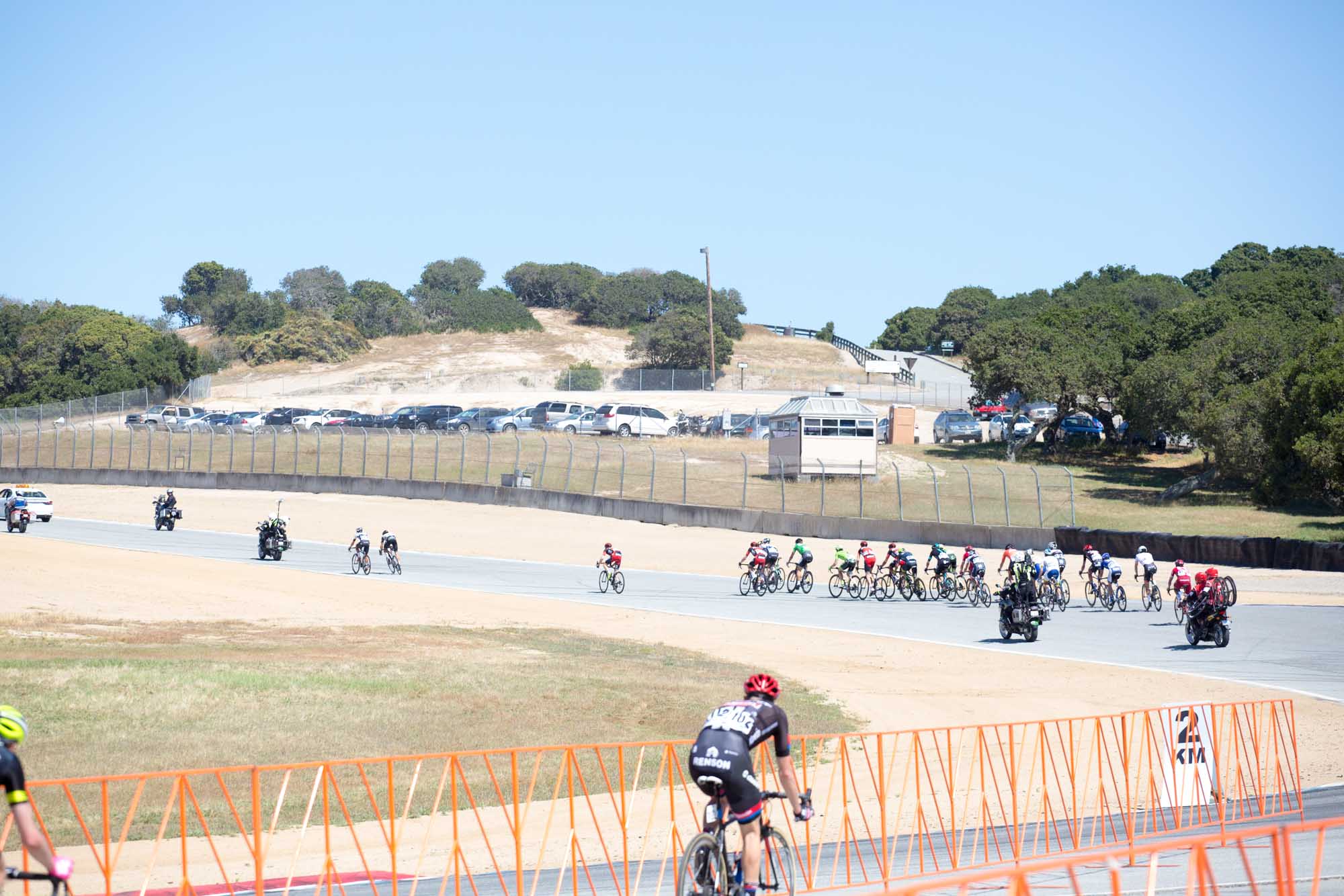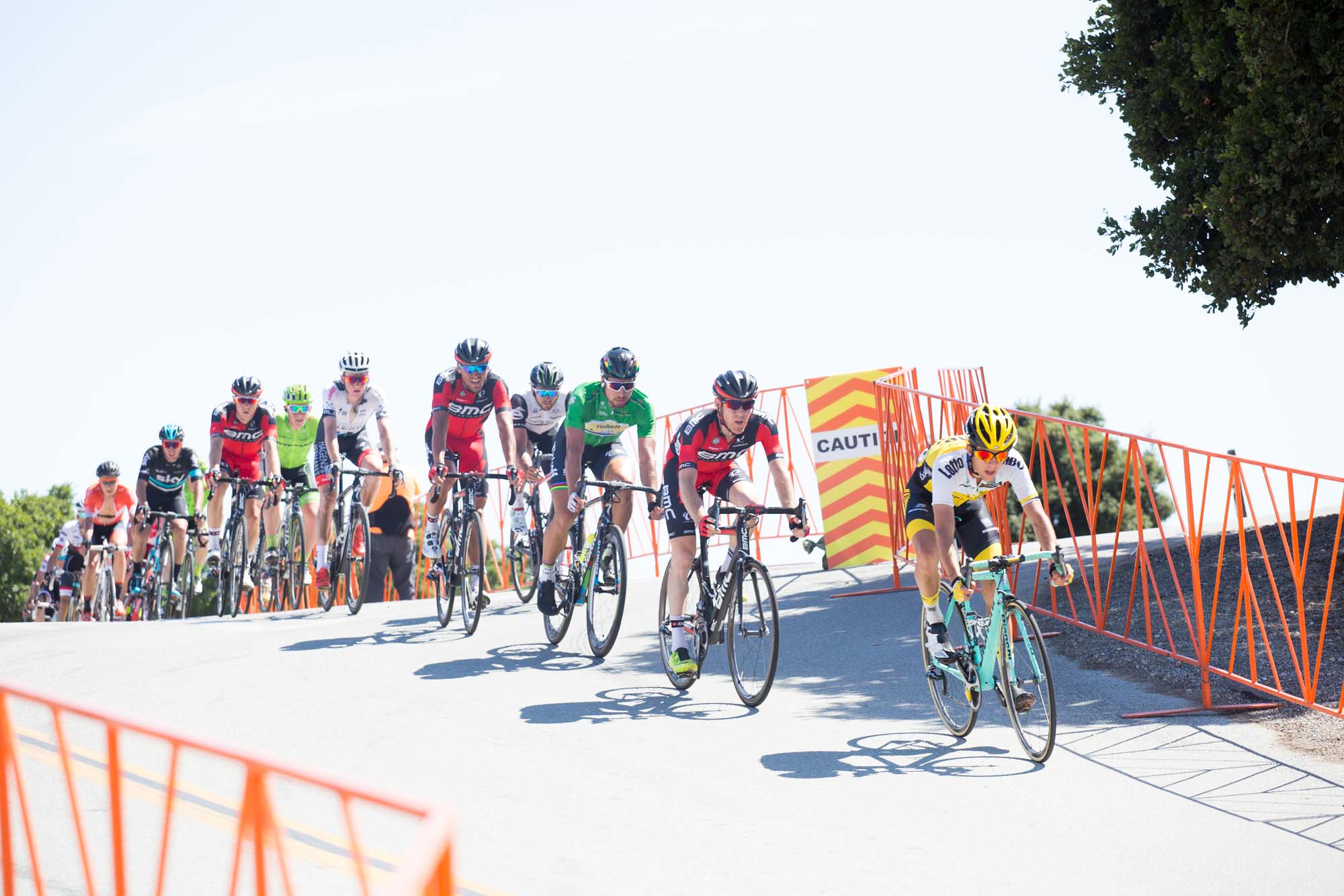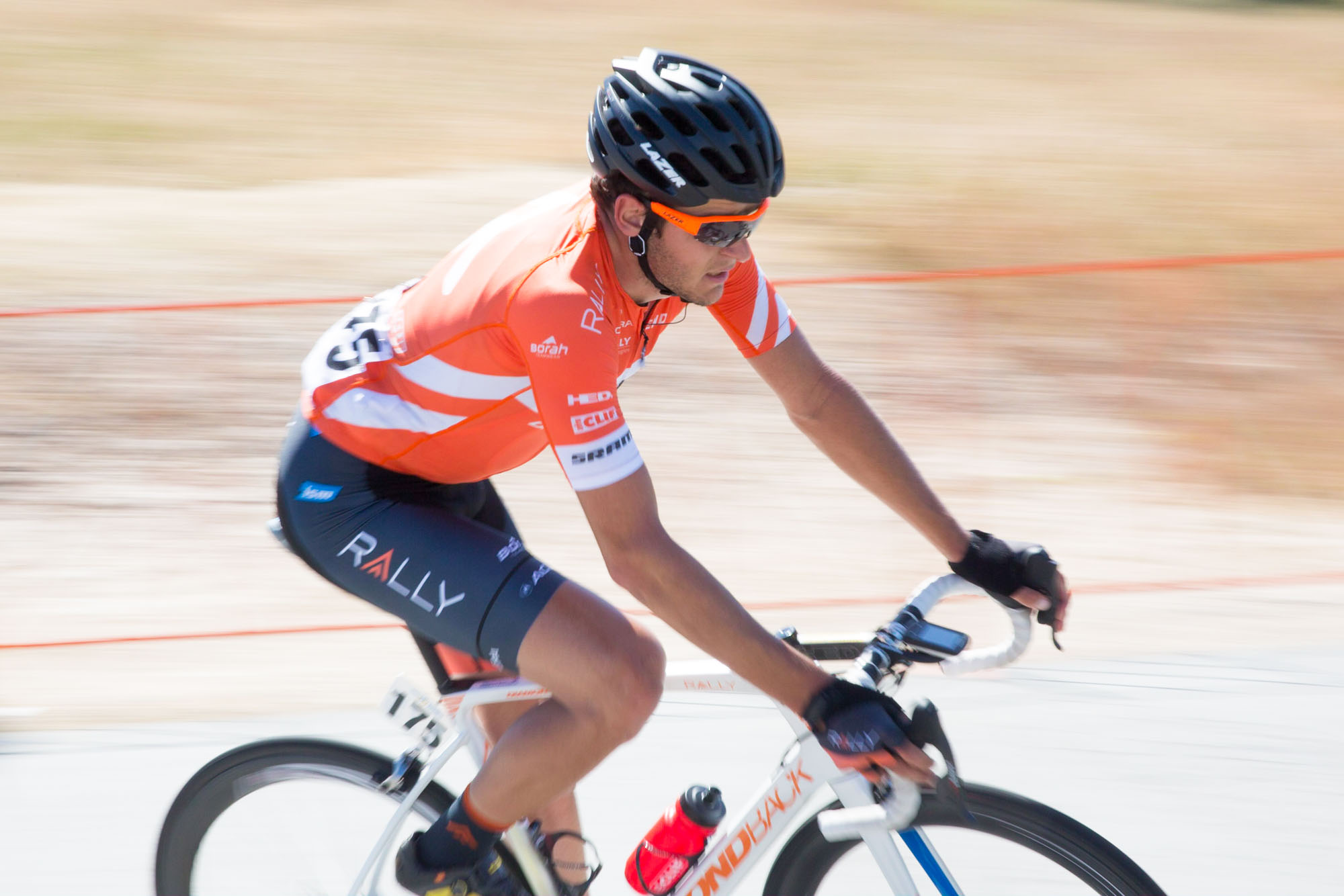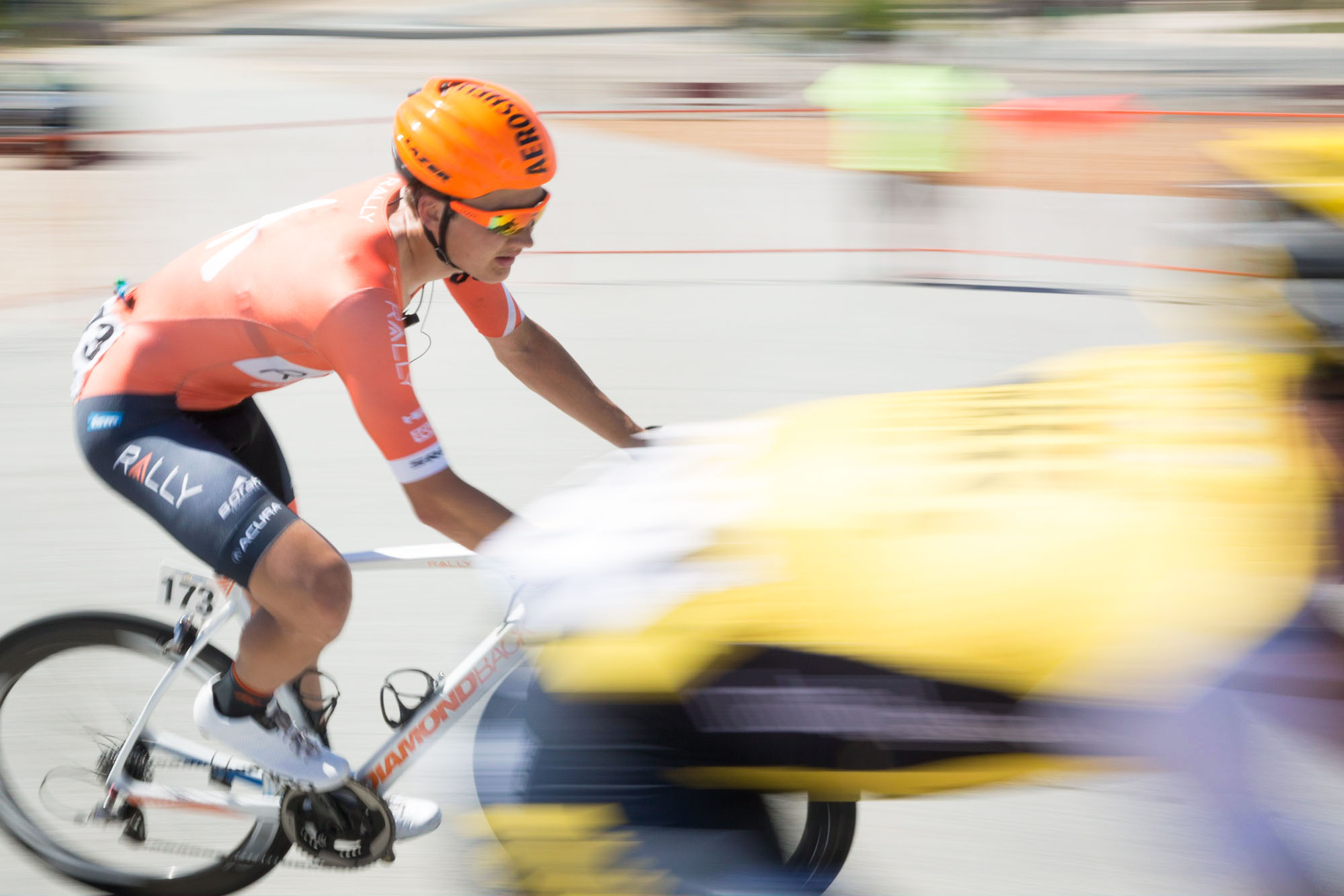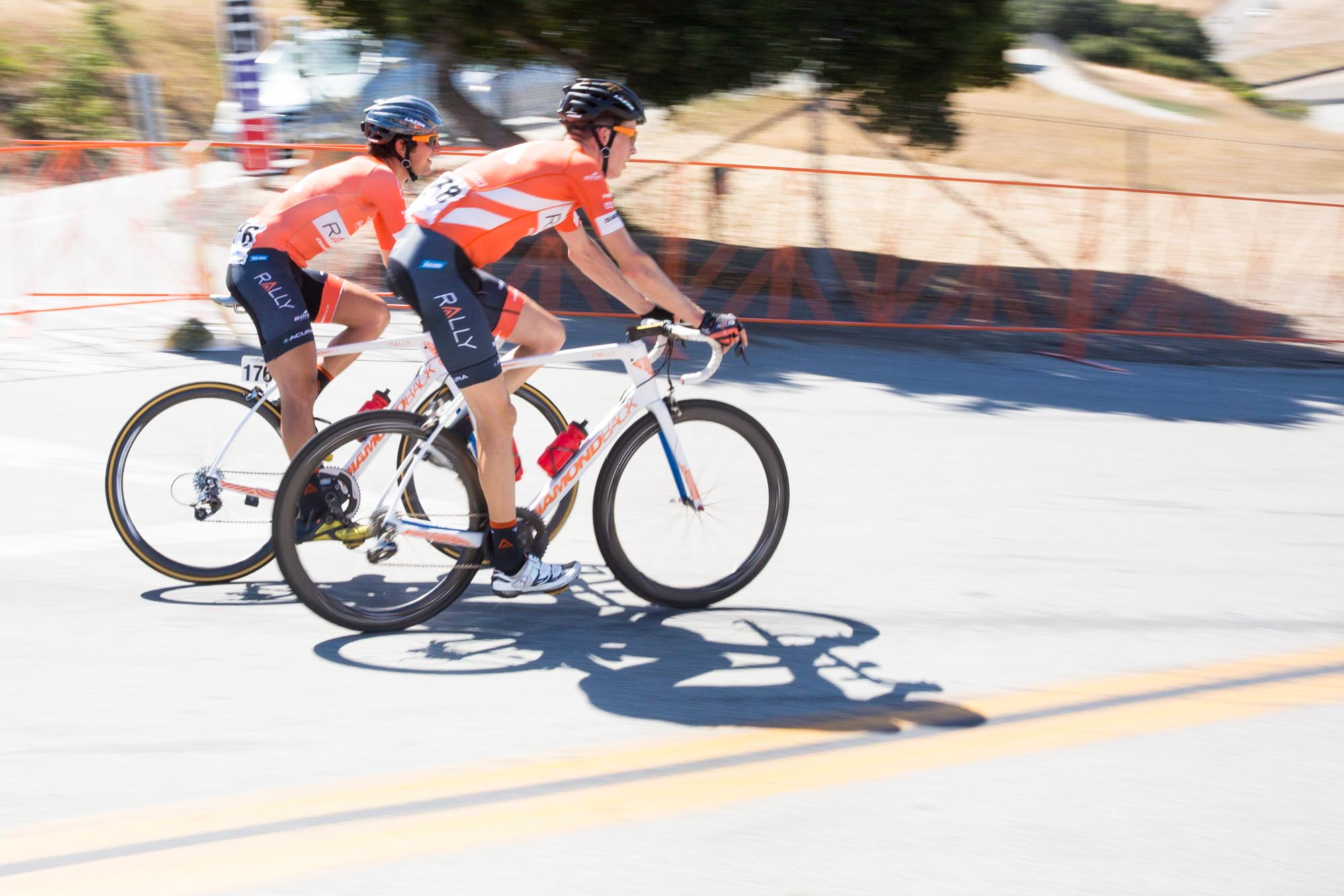 137 miles is a really long way to ride, even for a professional bike racer. The fact that it ended with a steep climb shortly before the entrance into Laguna Seca raceway, followed promptly by an even steeper but shorter road onto the track, didn't help. Will Routley described the final kicker as "a little hill on the profile sheet, but a friggin' mountain in real life." When asked how the day went, the response from other riders I chatted with was a widening of the eyes and just simply, "long."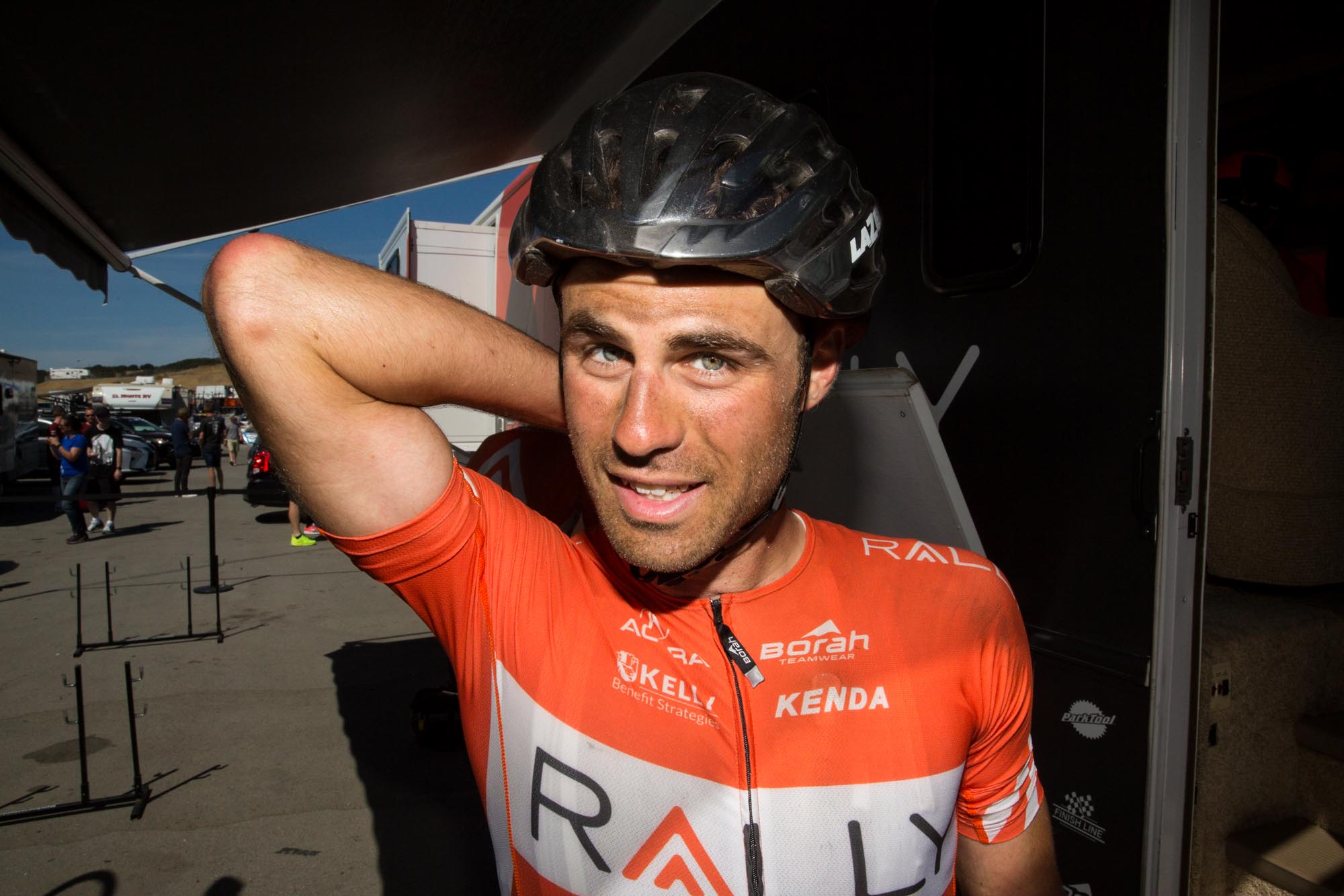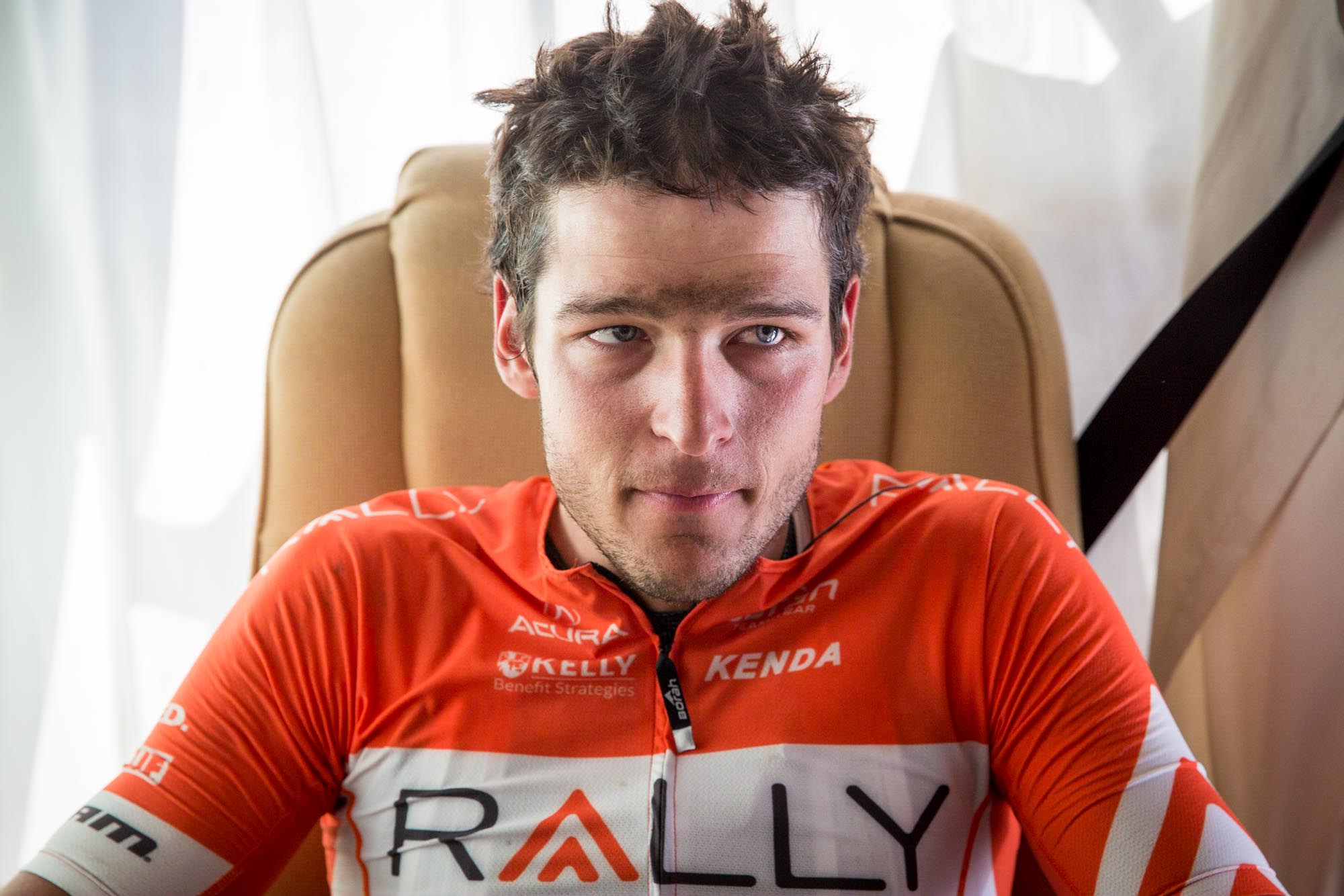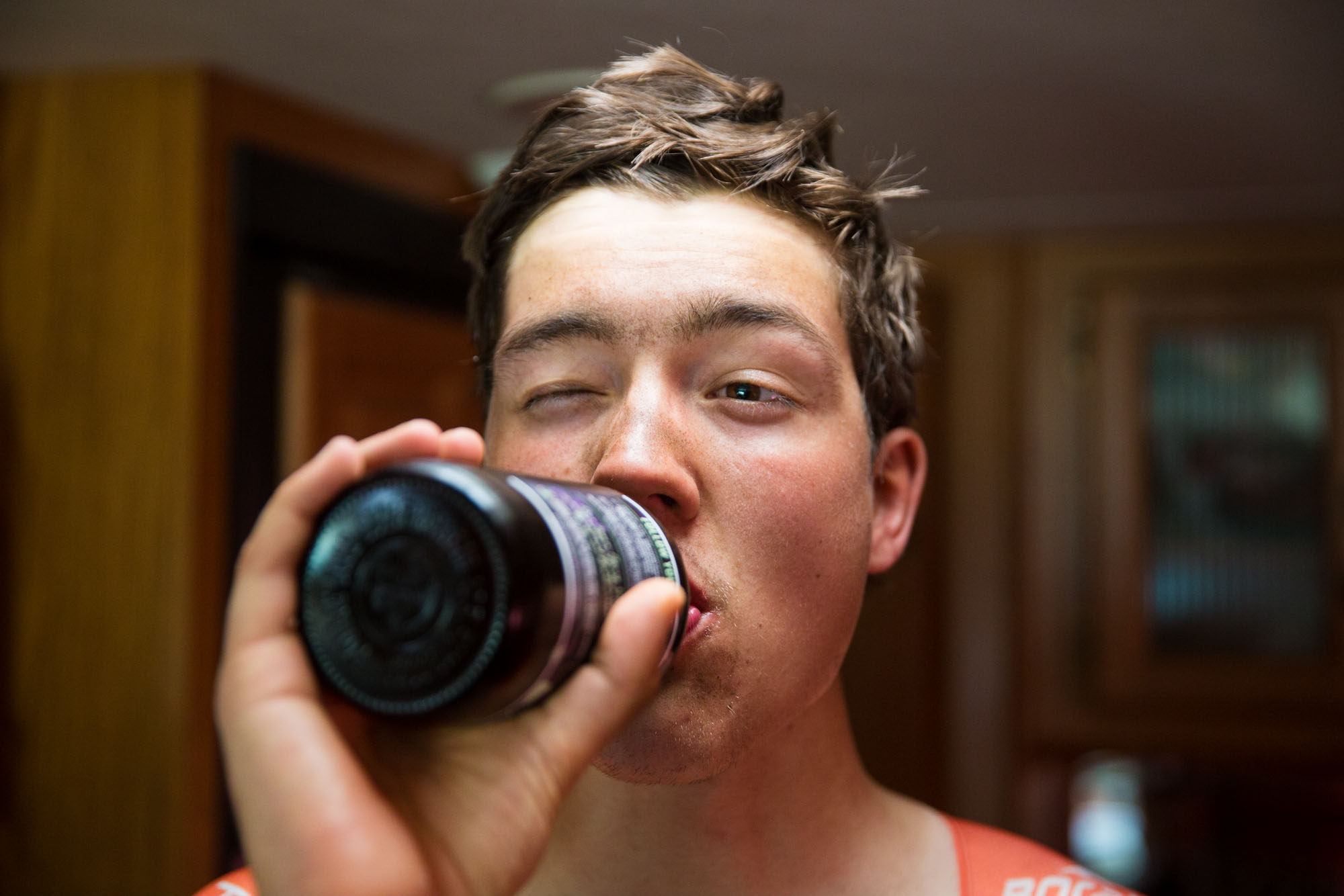 137 miles is a really long way to ride, even for a professional bike racer. The fact that it ended with a steep climb shortly before the entrance into Laguna Seca raceway, followed promptly by an even steeper but shorter road onto the track, didn't help. Will Routley described the final kicker as "a little hill on the profile sheet, but a friggin' mountain in real life." When asked how the day went, the response from other riders I chatted with was a widening of the eyes and just simply, "long."