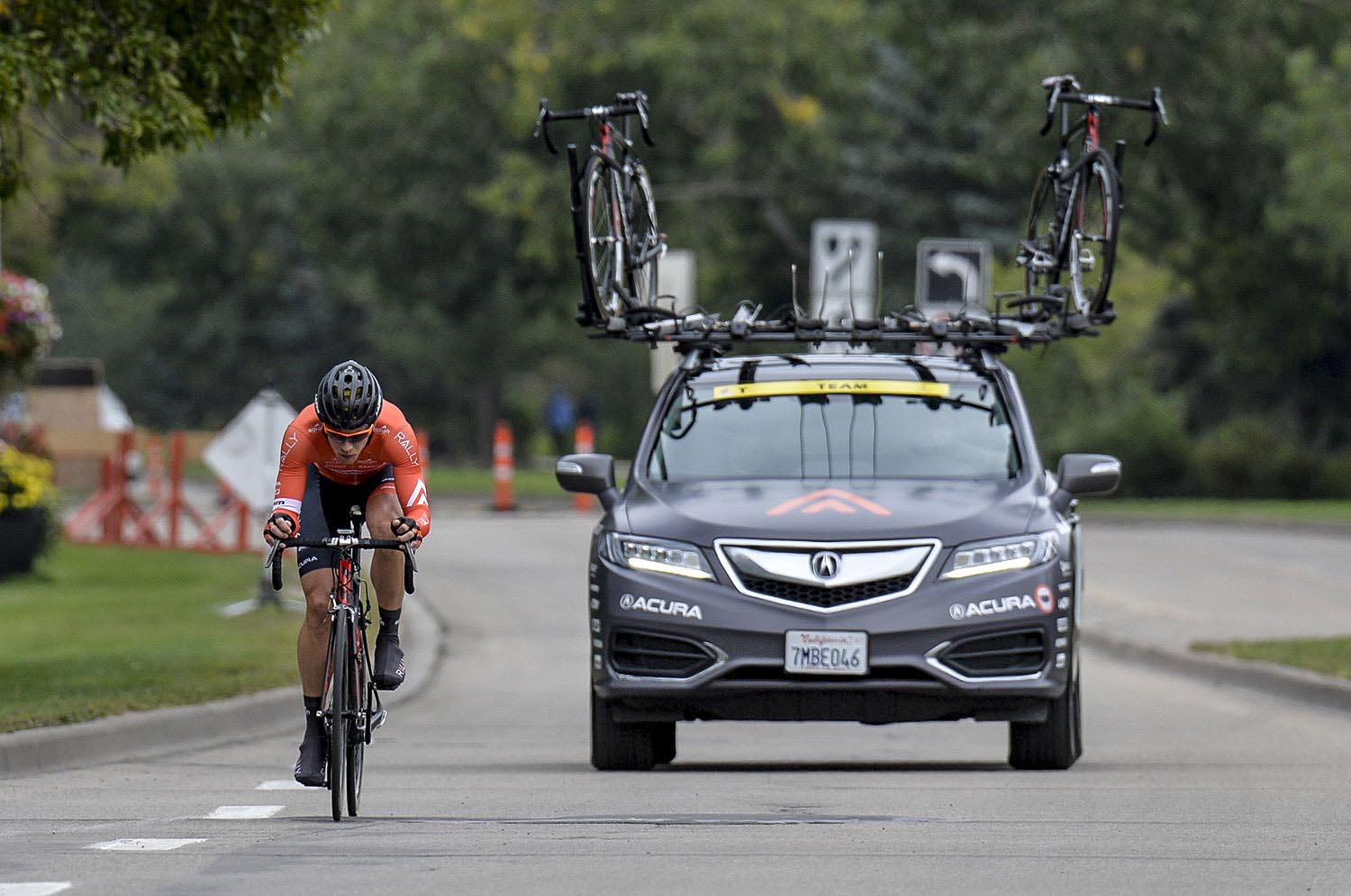 news
The fourth stage of the Tour of Alberta was a short time trial in downtown Edmonton. An individual race of truth, it would fall to Evan Huffman alone to defend his overall lead. He would start the day with a slim two-second lead over Robin Carpenter (Holowesko – Citadel) and 11 seconds over Colin Joyce (Axeon - Hagens Berman).
The 12.1-kilometer course was primarily flat with a short, but tough 150-foot climb just after the halfway point. Unlike, most time trials, it was run Merckx style – conventional road bikes without aero handlebars or disc wheels. In the absences of aero equipment it was a true test of one's strength.
How it Went Down
Before the start, it appeared the biggest threat to Huffman's lead would come from last year's defending champion Bauke Mollema (Trek - Segafredo), who started the day fifth overall and is a noted time trialist. Recently, Mollema finished 11th overall at the 2016 Tour de France. While Mollema won the day it was a surprise performance from Carpenter that saw the Holowesko – Citadel rider take the yellow jersey by a single second.
The leader board constantly changed throughout the day until Mollema set a blistering time of 14.44. Mollema's time would stand with Alex Howes (Cannondale – Drapac), Joyce and Carpenter all falling short. Finally, it was Huffman's turn. Huffman flew through the streets of downtown Edmonton to stop the clock in a time of 15.08. Conceding 24 seconds to Mollema, Huffman fell to third on the general classification behind Carpenter with Mollema in second. With no sprint points on the day Huffman retained the green jersey as leader of the points classification.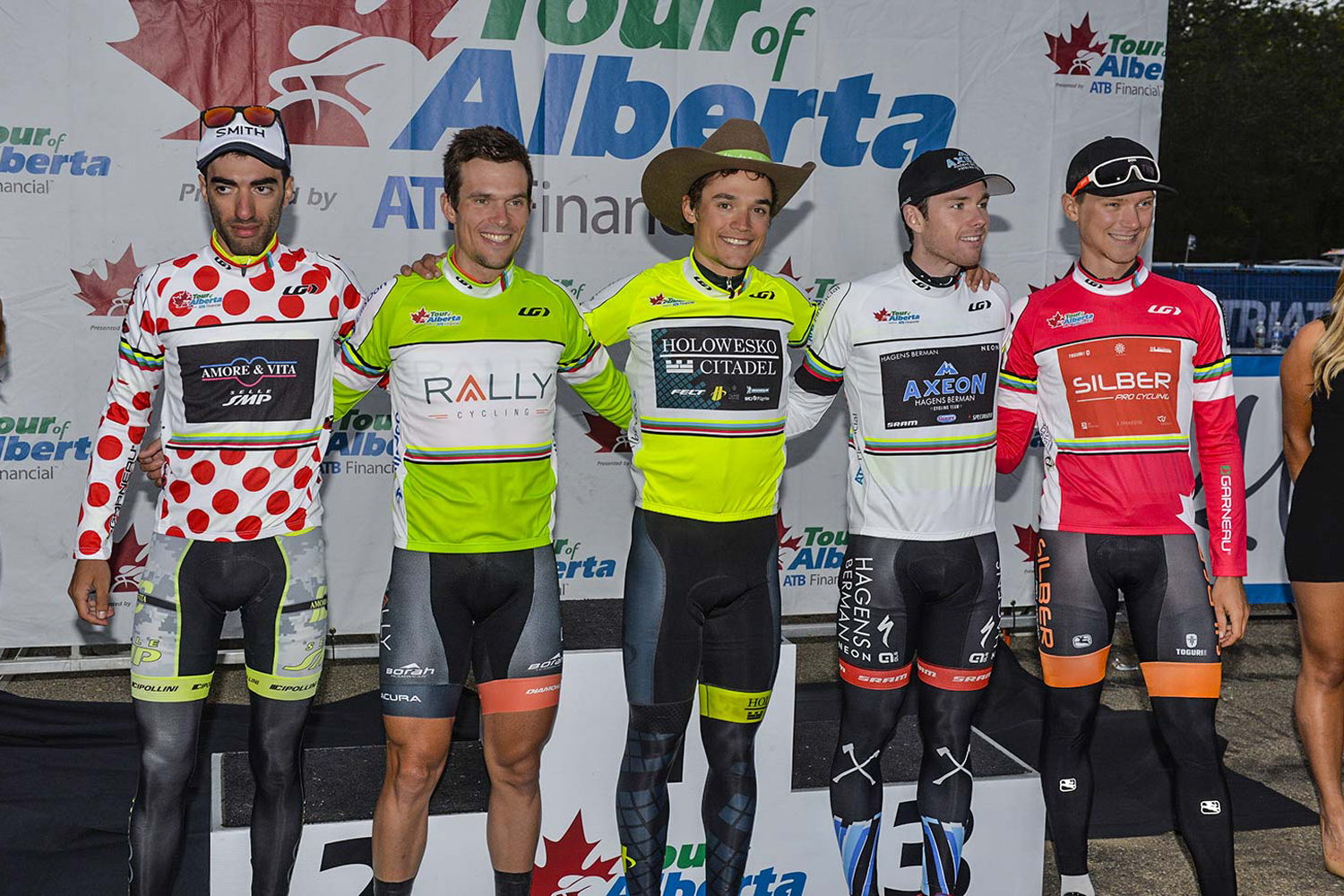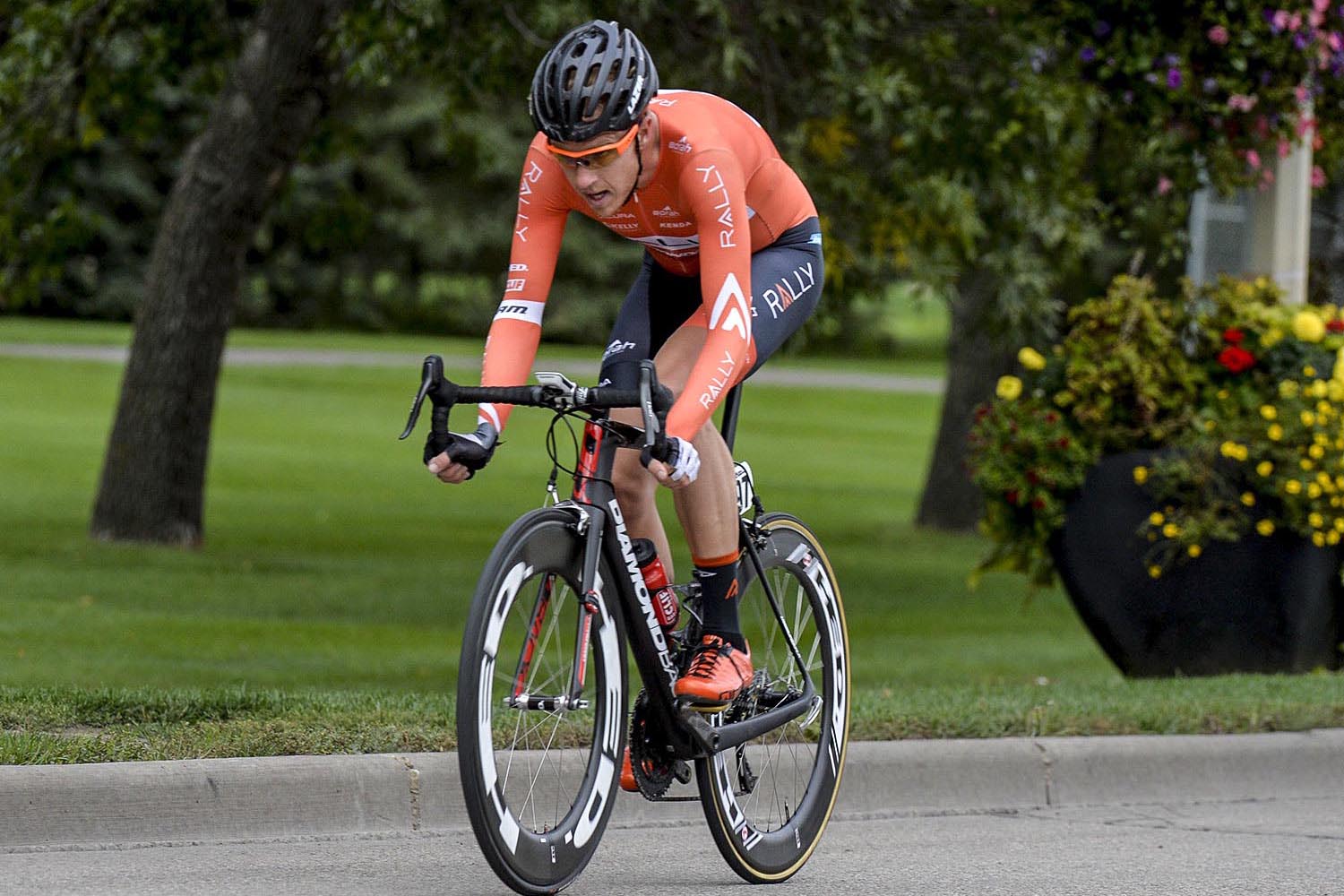 "Evan had a good ride and gave it everything he had," said Performance Manager Jonas Carney. "Carpenter was a bit stronger than him in the time trial, but we still have one more day to race. We are going into the final stage to race hard and try to take back the yellow jersey."
The Tour of Alberta ends on Monday with a tough 124-kilometer circuit race through the streets of Edmonton.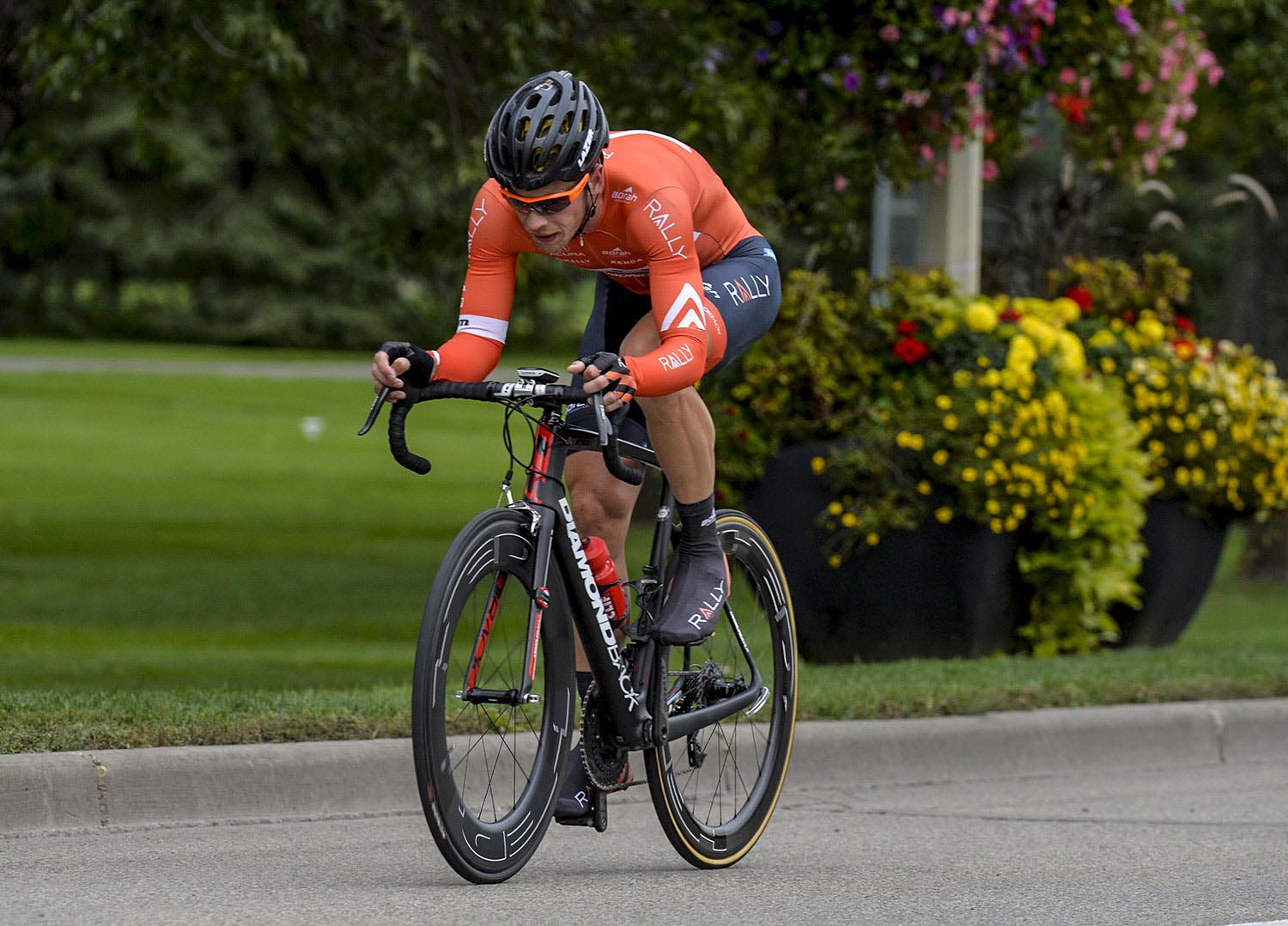 Behind the Scenes: On Barrow Time
Before the start of the individual time trial, we caught up with team mechanic Rick Barrow to get five fast tips for extra speed.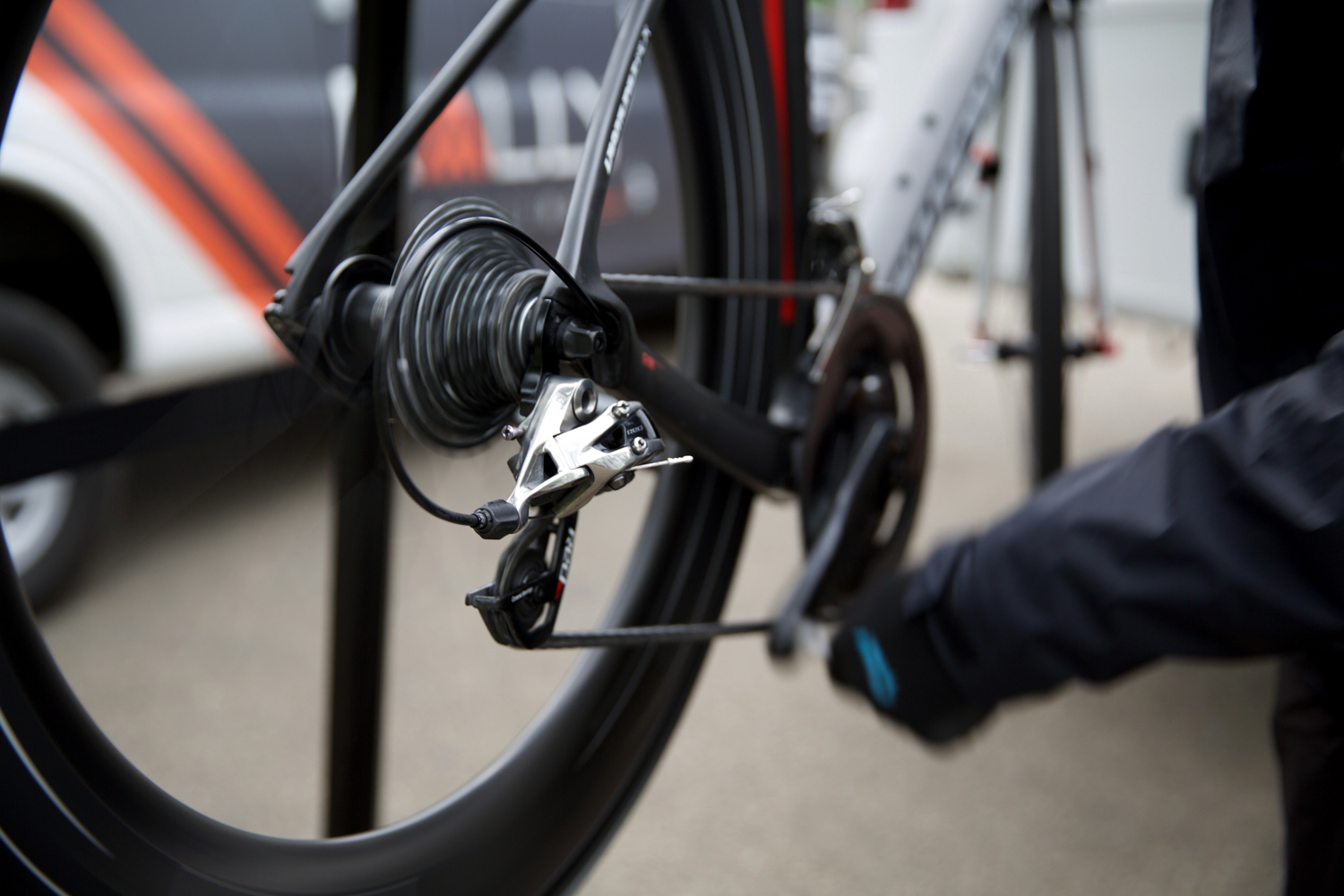 Choose the right wheels for the wind conditions.
Adjust tire pressure accordingly. Road conditions and style of course need to be considered.
Run through the shifting and brakes to make sure it's dialed.
Use a light chain lube.
Wipe the tires down when you get to the start to make sure there's no debris on them.