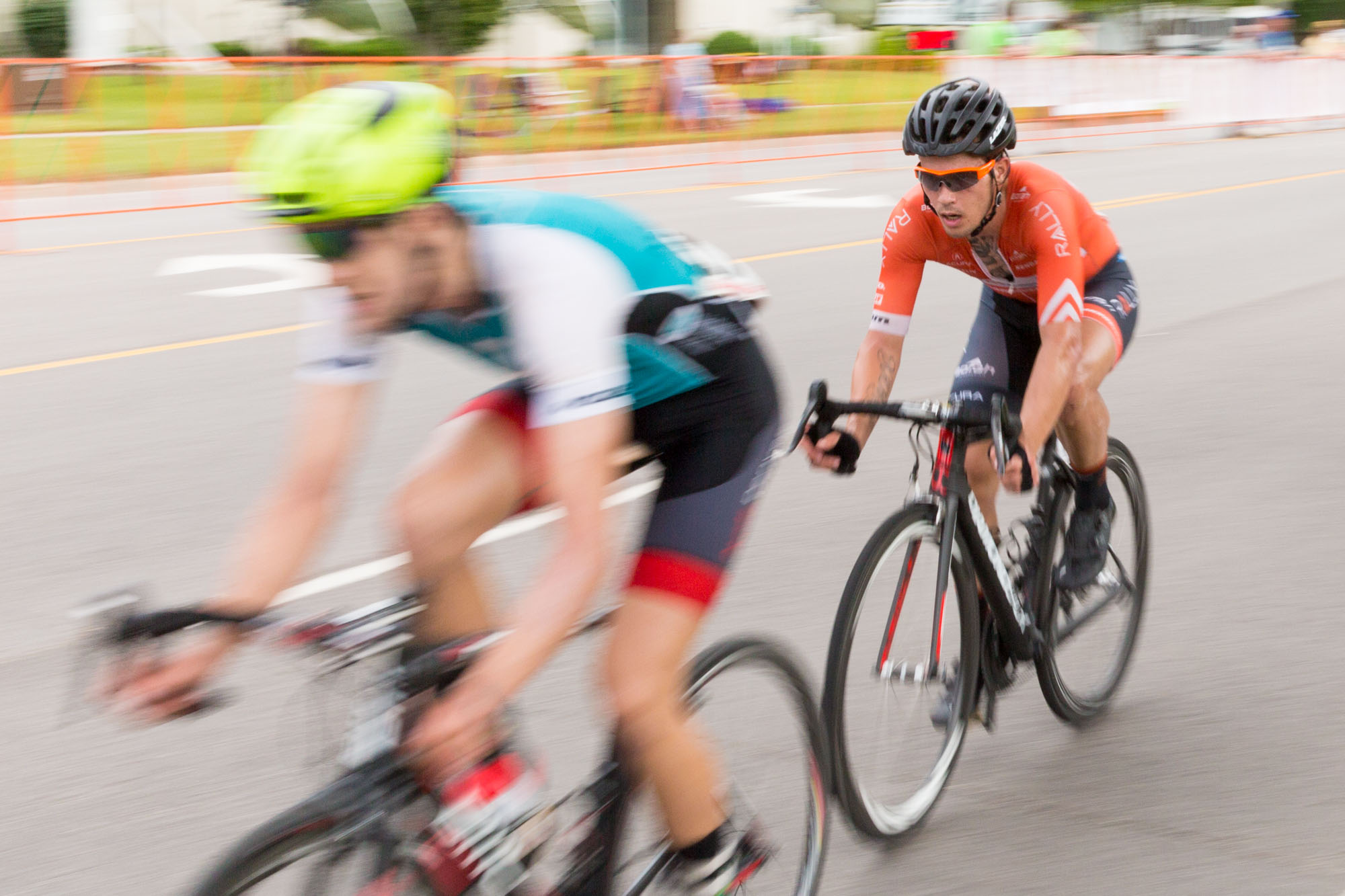 news
Brad Huff is Second on General Classification, Erica Allar Holds QOH Jersey
Evan Huffman finished second in the North Star Grand Prix Mankato Road Race after a daring attack saw him go clear with Joseph Schmalz (Elevate). The two rode well together to finish 48 seconds up on the peloton. With his second place finish, Huffman took the jersey off the shoulders of teammate Brad Huff.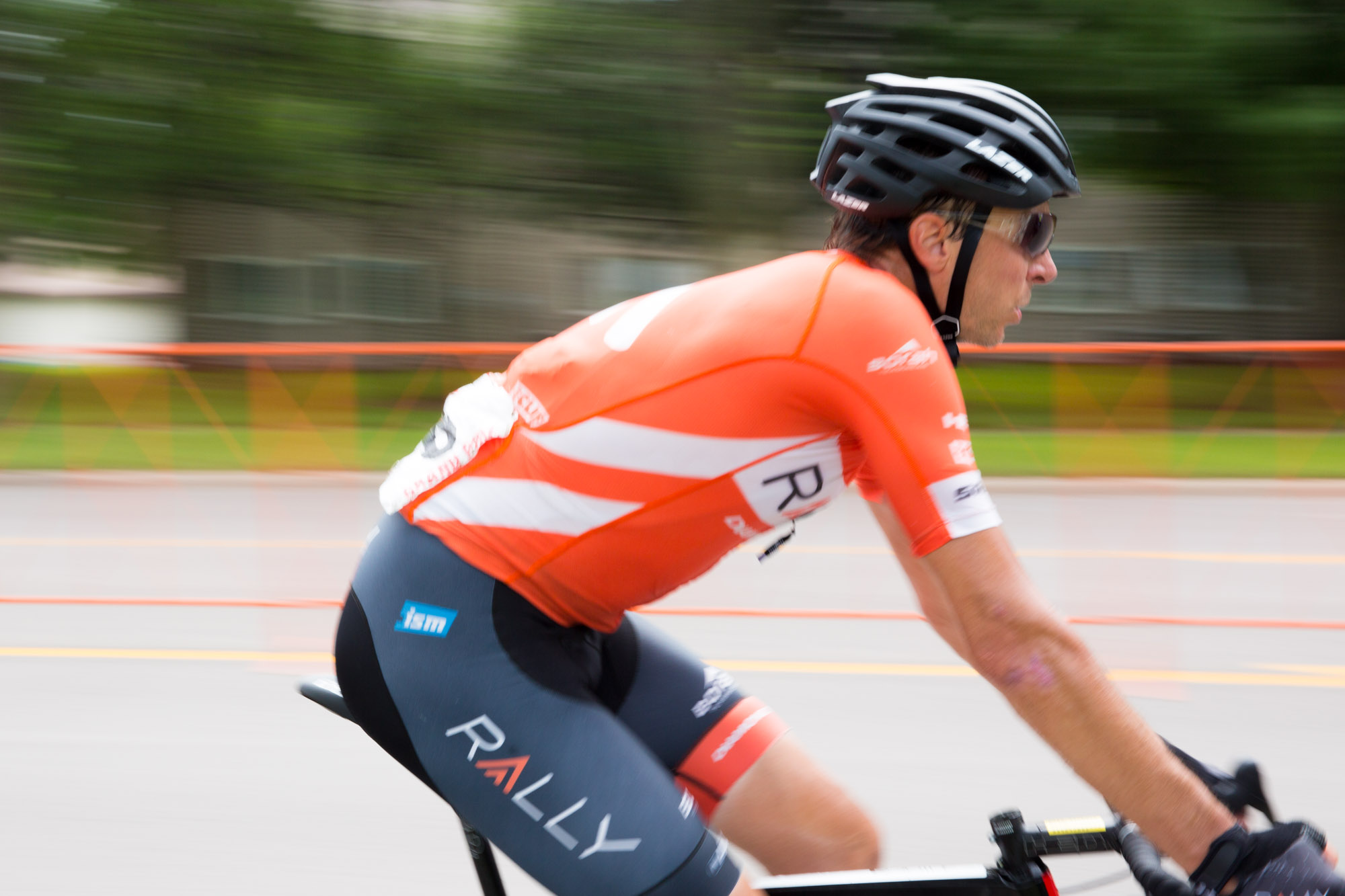 "Pate was in a small move when we came onto the finishing circuits," said Huffman. "The break was close, only 10 to 15 seconds off the front. When we hit the climb for the first time we had a lot of momentum. Brad got in front of me and gave me a little lead out. I immediately attacked and Schmalz was the only guy that could come with me. We committed, worked together and time trialed it to the finish. I was doing a little more work than he was. I am not sure if it was because he was holding back for the finish or if I was stronger, but he was helping out a lot. It was definitely better to have him with me than going solo."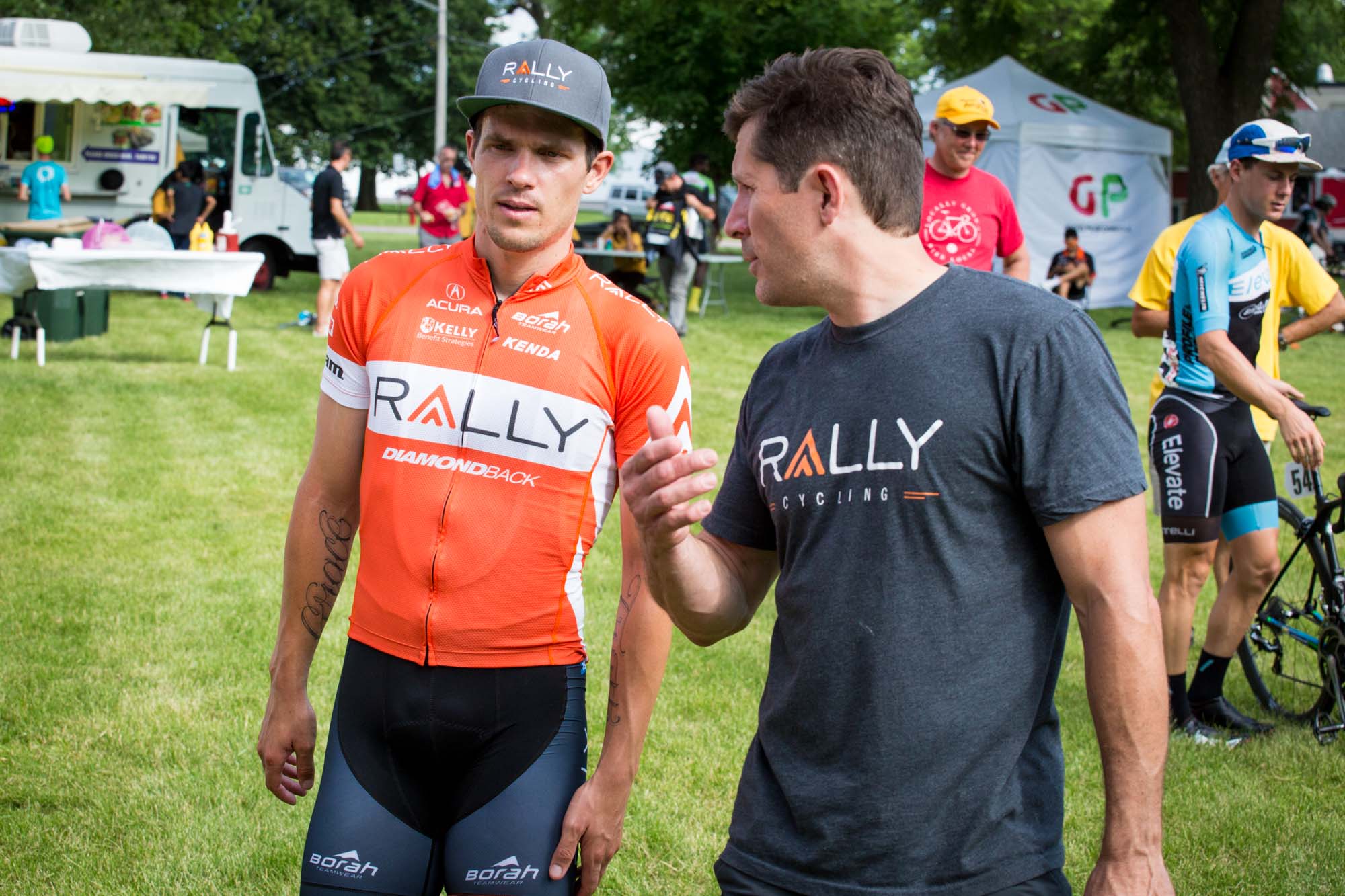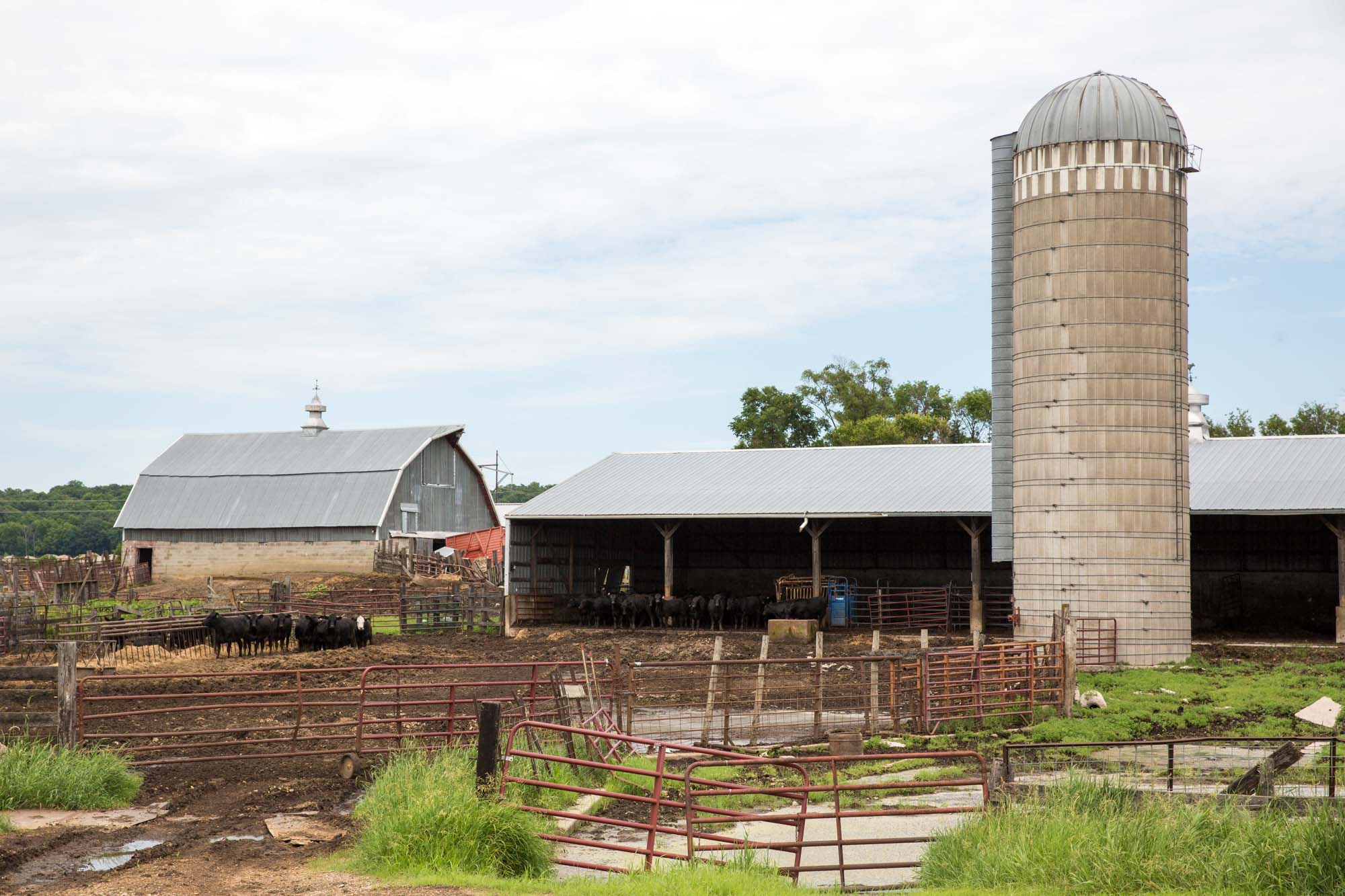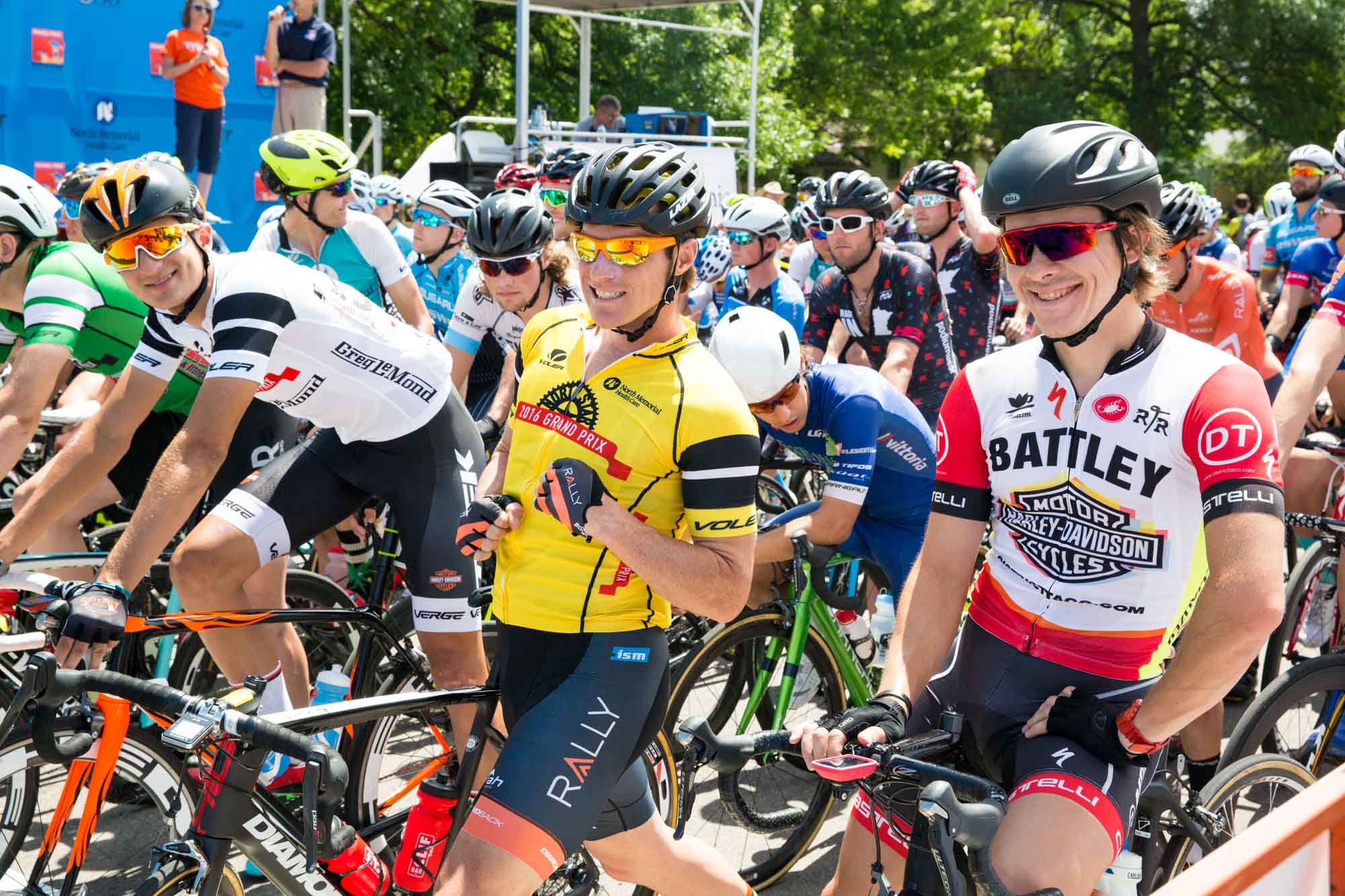 Brad Huff enjoys his day in the leader's yellow jersey. Huff is now second in the general classification.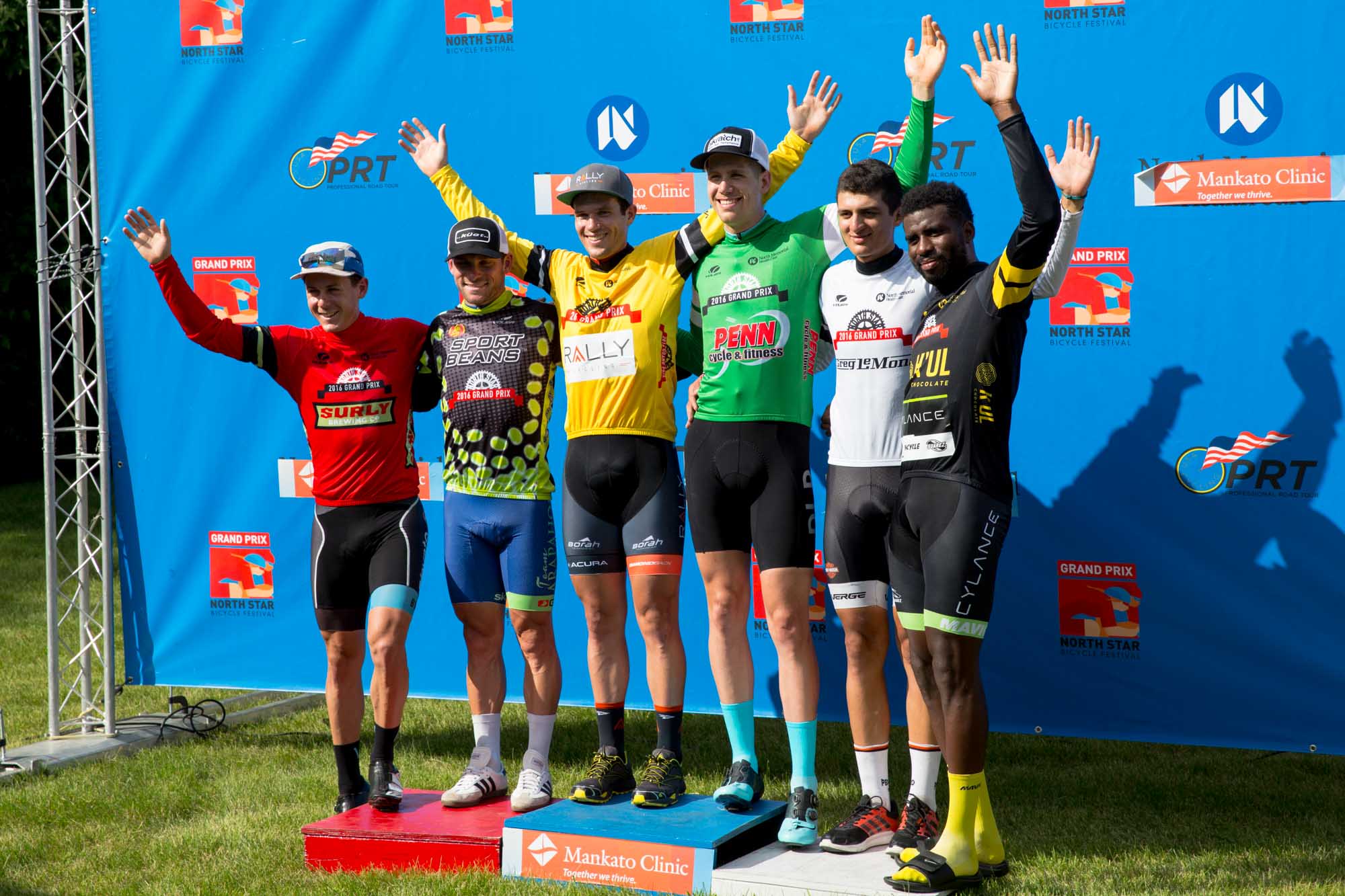 "Its great to have the leader's jersey," continued Huffman. "Besides having two guys crash out, the race has gone according to plan. From day one the plan was to keep as many in contention as possible. Being able to pass the jersey around the team is a result of that, so tomorrow we will try and defend. We have a little bit of a buffer, not a lot, so it is definitely not over yet. Tomorrow is a hard race, so hopefully we will be able to control and defend the jersey."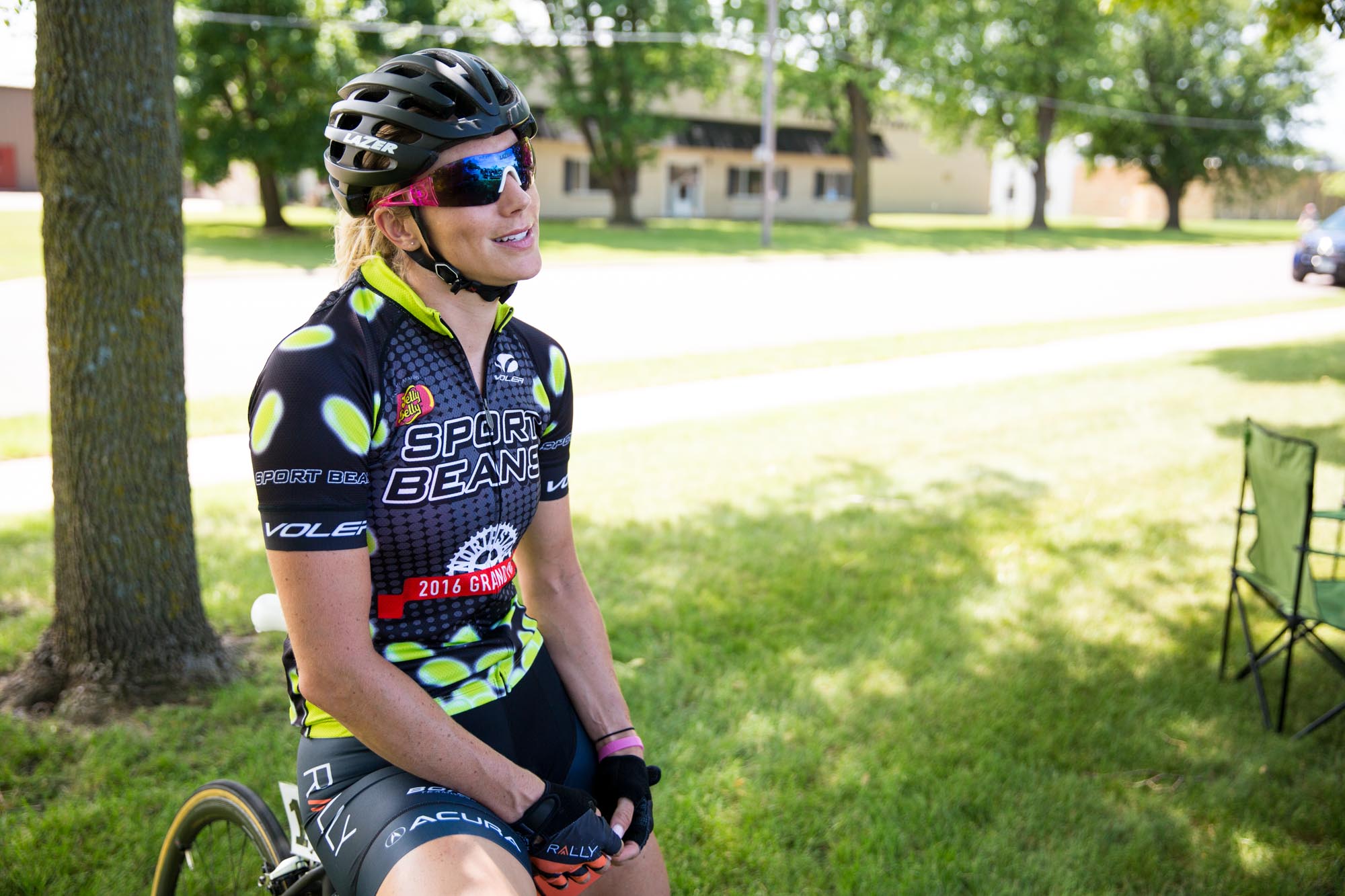 In the women's race the worked to defend Erica Allar's Queen of the Hills jersey. Out on the road, Allar finished first and second twice in the QOH sprints to increase her overall lead in the competition.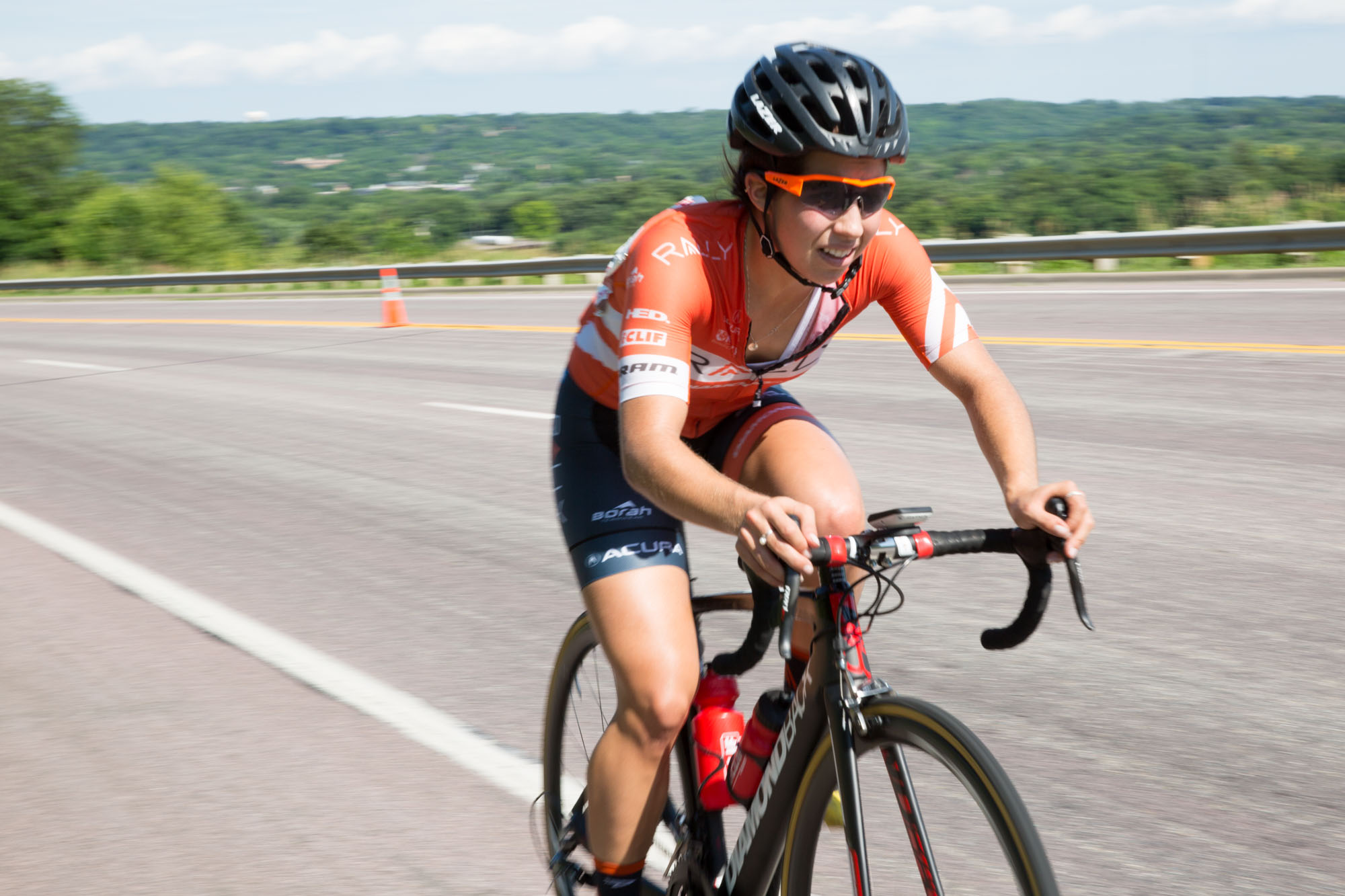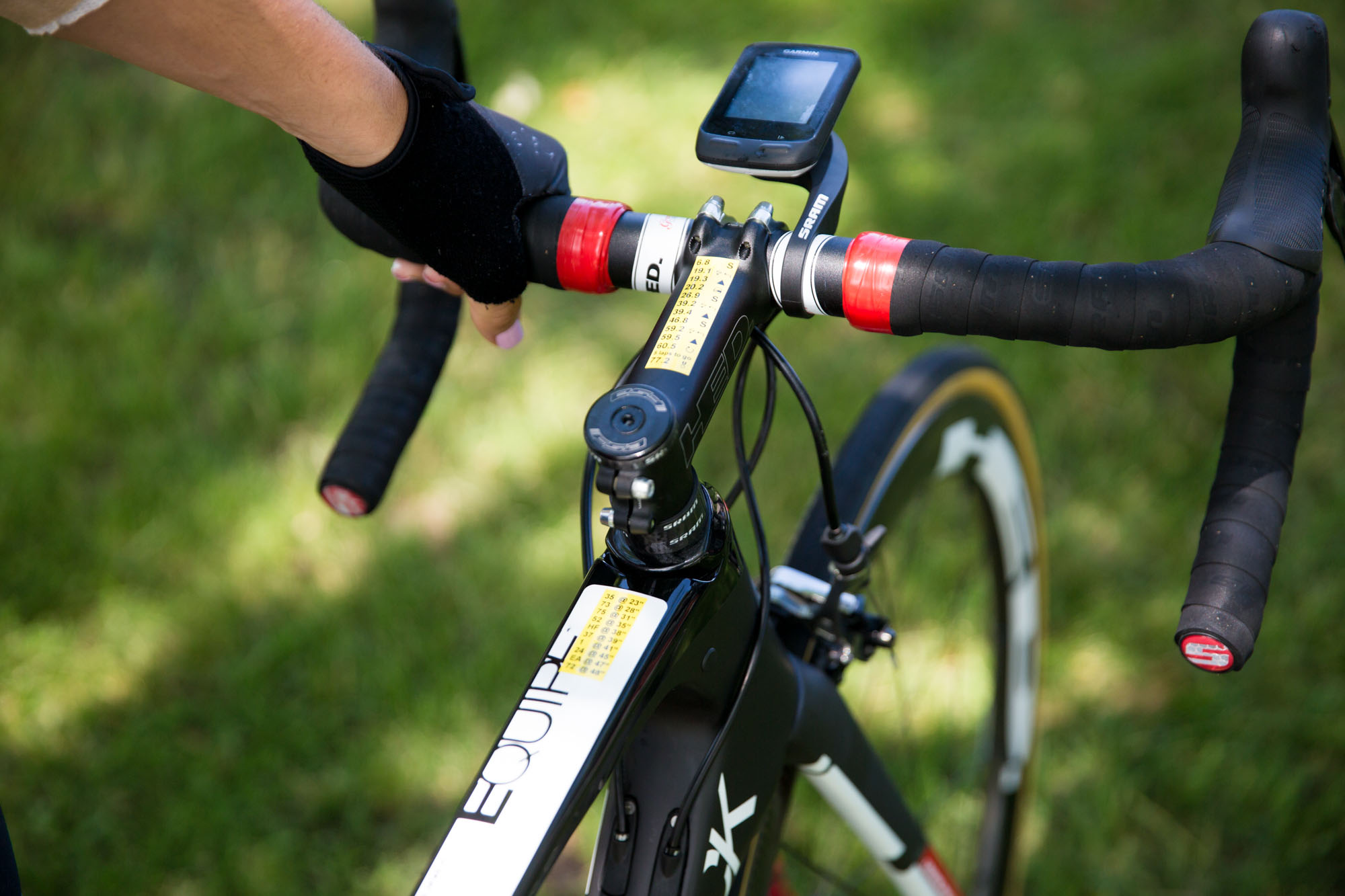 Sarah Engen pins the lucky number 13 to Heather Fischer.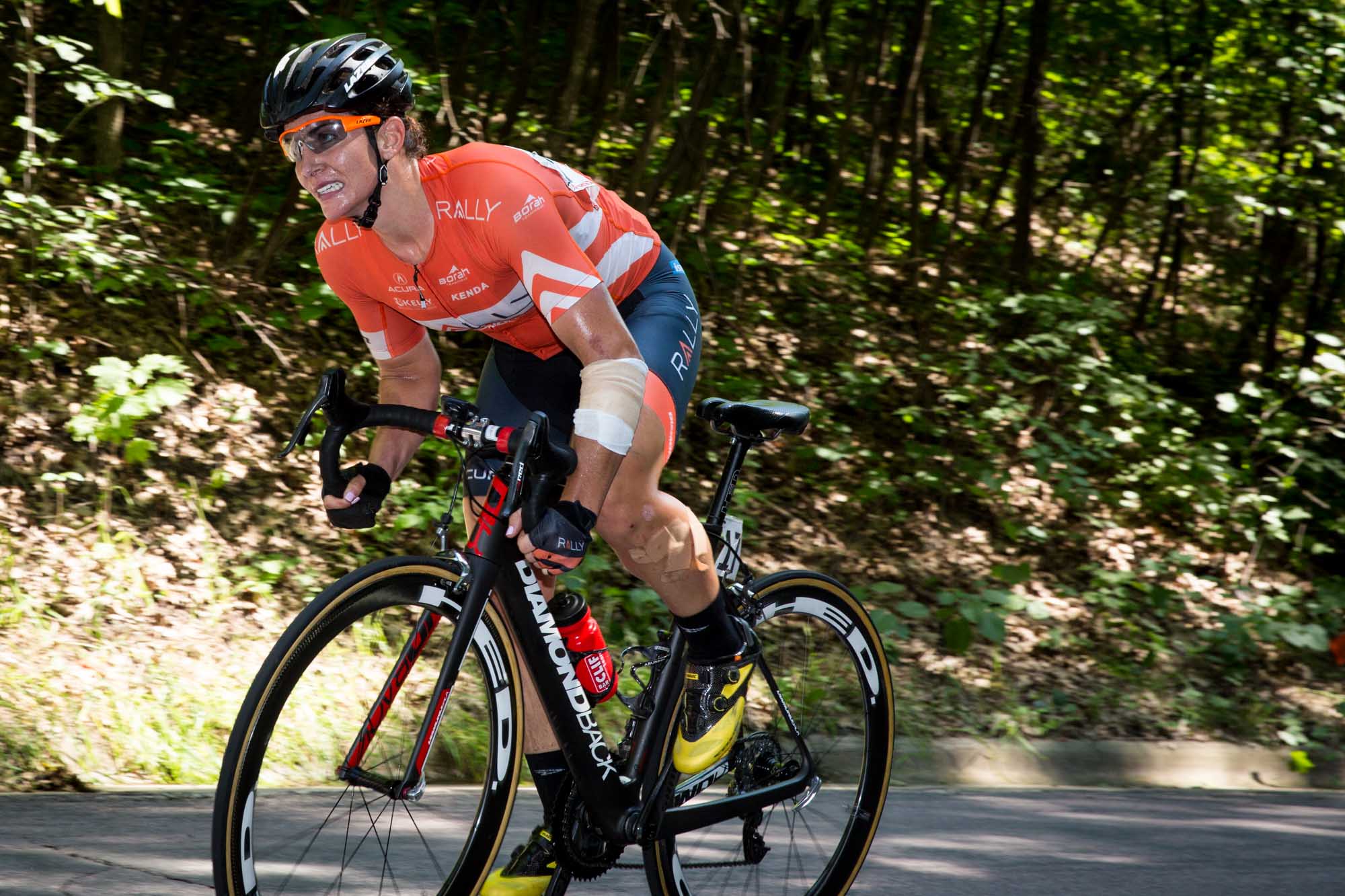 Battered and bruised from a hard crash a couple of days ago, Hannah Ross powers up the main climb in the North Star Grand Prix Mankato Road Race.