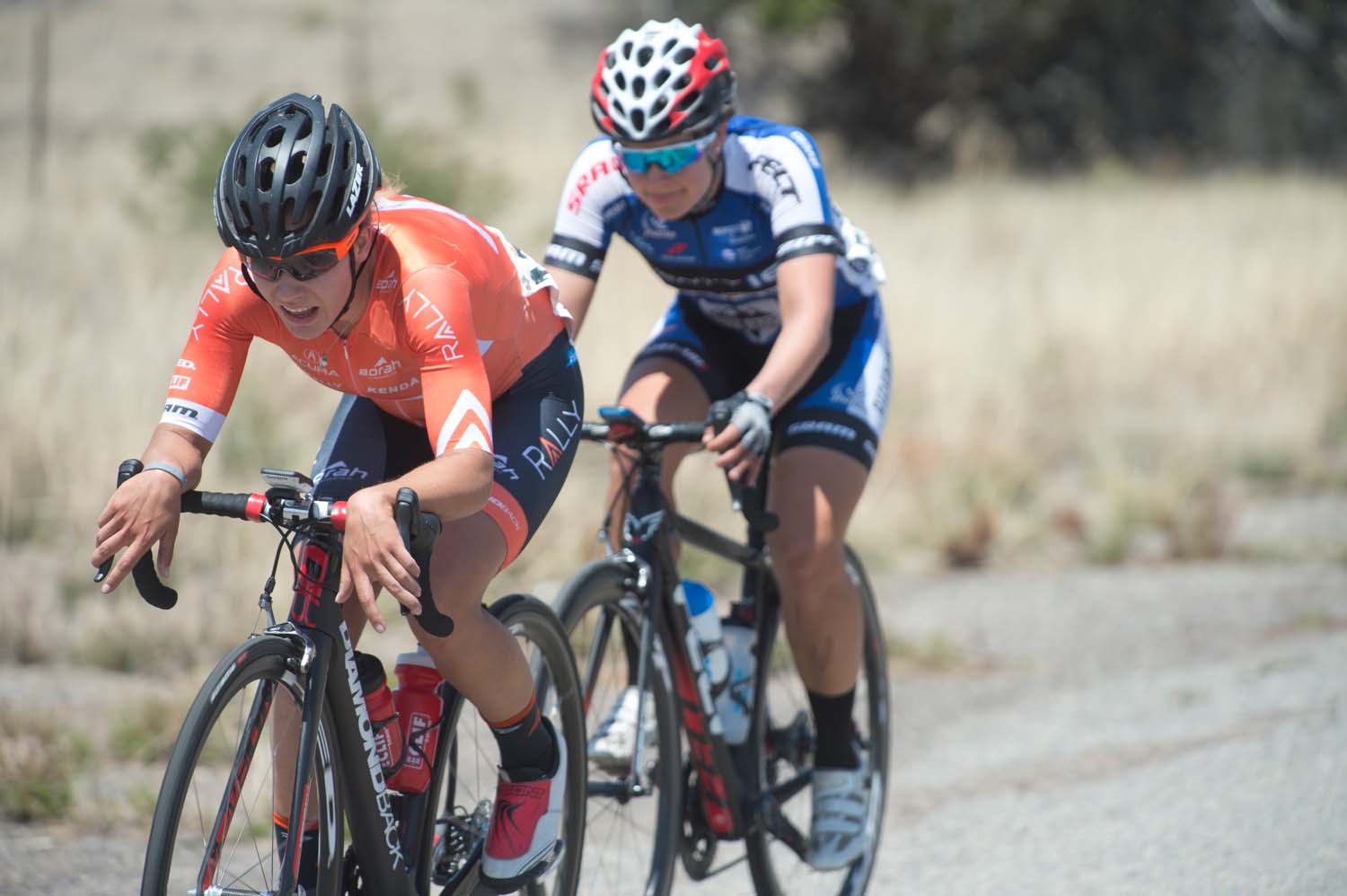 news
Canadian Moves Into Best Young Rider and Points Jerseys
Jasmin Glaesser took stage 2 of the Tour of the Gila by storm. Glaesser infiltrated the day's breakaway and then out powered Leah Thomas (Twenty16-Twenty16-RideBiker) to take the win in the Inner Loop Road Race. Abigail Mickey (UnitedHealthcare) finished third. The day's break contained seven riders, including Glaesser's teammate Jessica Prinner. The breakaway built a lead of 1:40 with 20 kilometers remaining in the stage. In the closing kilometers, there were several attacks resulting in Glaesser, Mickey and Thomas distancing themselves from their breakaway companions. At the line, Glaesser employed her track speed to take the win. The victory is Glaesser's first in a UCI or NRC road event. Prinner would finish fourth to give Rally Cycling two riders in the top five.
"I am really excited to make up for a tough day yesterday with the help of all my teammates," said Glaesser. "We defended our jerseys and got the stage win, which is what we set out to do. I am looking forward to fighting through the last half of the race to keep the momentum going towards the Amgen Tour of California."
With her win Glaesser also took over the lead in both the best young rider and sprint competitions. Both jerseys were held by her Rally Cycling teammates at the beginning of the day. Sara Poidevin had been in the lead of the best young rider competition after the 19 year-old finished a solid fourth on the opening stage. Glaesser's other teammate, Heather Fischer, was in possession of the points jersey and still sits high in the rankings after winning the day's first intermediate sprint.
"This team continues to impress me with their humble confidence and careful but fearless execution, said Team Director Zach Bell. "Everyday we come up with a plan and everyone invests in it completely. It is really great to see these women reaping rewards of their selfless team based approach. Throughout the rest of the week this dynamic will be the most important tool we have for defending the positions we now occupy."
The team will look to continue its run of podium performances in the stage 3 Dan Potts Memorial Tyrone Time Trial. The Tour of the Gila finishes on Sunday with the notorious Gila Monster Road Race.
Tour of the Gila Stage 2
1. Jasmin Glaesser (Rally Cycling)
2. Leah Thomas (Twenty16-Twenty16-RideBiker)
3. Abigail Mickey (UnitedHealthcare)