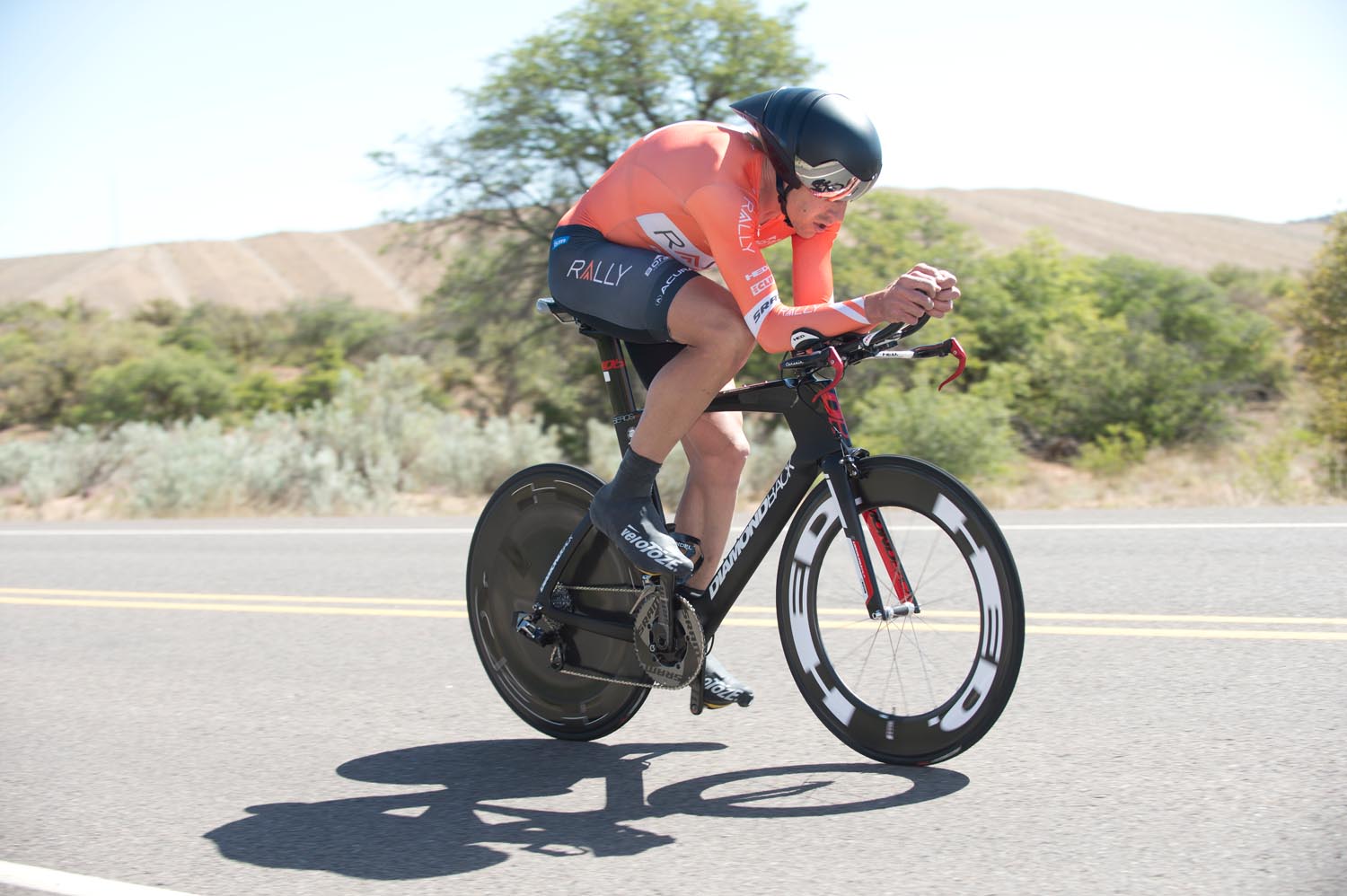 news
Rob Britton Slips to Third on General Classification After Tyrone TT
Tom Zirbel ripped across the high desert of southern New Mexico to take victory in the stage 3 Dan Potts Memorial Tyrone Time Trial at the Tour of the Gila. Zirbel out paced Alex Cataford (Silber Pro Cycling) with a time of 34.29 for the 26 kilometer course. Neo-pro Neilson Powless (Axeon Hagens Berman) continued his impressive season by finishing third, just 15 seconds slower than Zirbel. This is the second year in a row that Zirbel has won the time trial at the Tour of the Gila.
"I am excited to grab a win here at the Tour of the Gila, and to help continue the team's momentum," said Zirbel. "It's always nice to get confirmation of your form with a victory. The guys gave me the free pass to take it easy yesterday and I was just happy to deliver today. The Tour of the Gila also has a special place in my heart as it is where I really launched my career in 2004 as a Cat 3. It is a race that I've enjoyed competing in eight times throughout my career."
In the fight for the general classification, Rob Britton finished 26th in the time trial and slipped one place down to third behind Lachlan Morton (Jelly Belly) and Cataford. All of Rally Cycling put in solid performances with Adam De Vos finishing in 12th, Danny Pate in 15th and Evan Huffman in 20th.
"It's a good time trial for Tom, and he showed he is fit and ready to win," said Team Director Pat McCarty. "I think we could have seen a slightly larger winning margin if Tom's gearing was a little higher for the super fast downhill, but it is good to see him riding well. Rob had a bit of a tough day out there and we will have to rethink our plan for the overall win on Sunday."
The women of Rally Cycling also had a strong showing with Jasmin Glaesser finishing fifth after her incredible ride yesterday. She maintained her fourth place in the general classification and also held onto the best young rider and points jerseys. Jessica Prinner finished 11th while climbing ace Sara Poidevin finished 20th.
Tomorrow the riders face the Down Town Silver City Criterium before tackling the dreaded Stage 5 Gila Monster Road Race on Sunday.
Tour of the Gila Stage 3
1. Tom Zirbel (Rally Cycling) 34.29
2. Alex Cataford Alex Cataford @.06
3. Neilson Powless (Axeon Hagens Berman) @.15