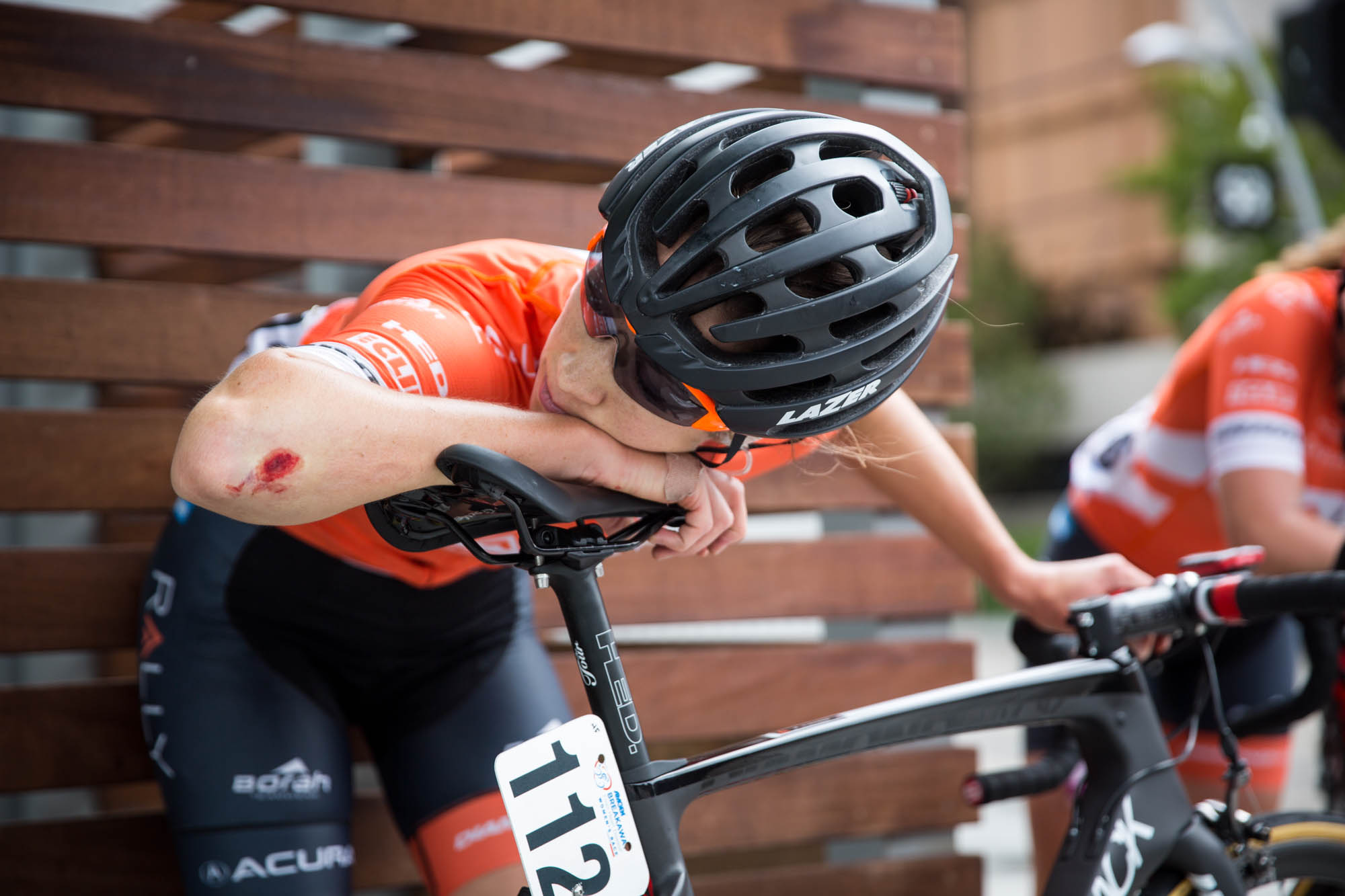 news
Women Perservere in Santa Rosa After Team Time Trial Crash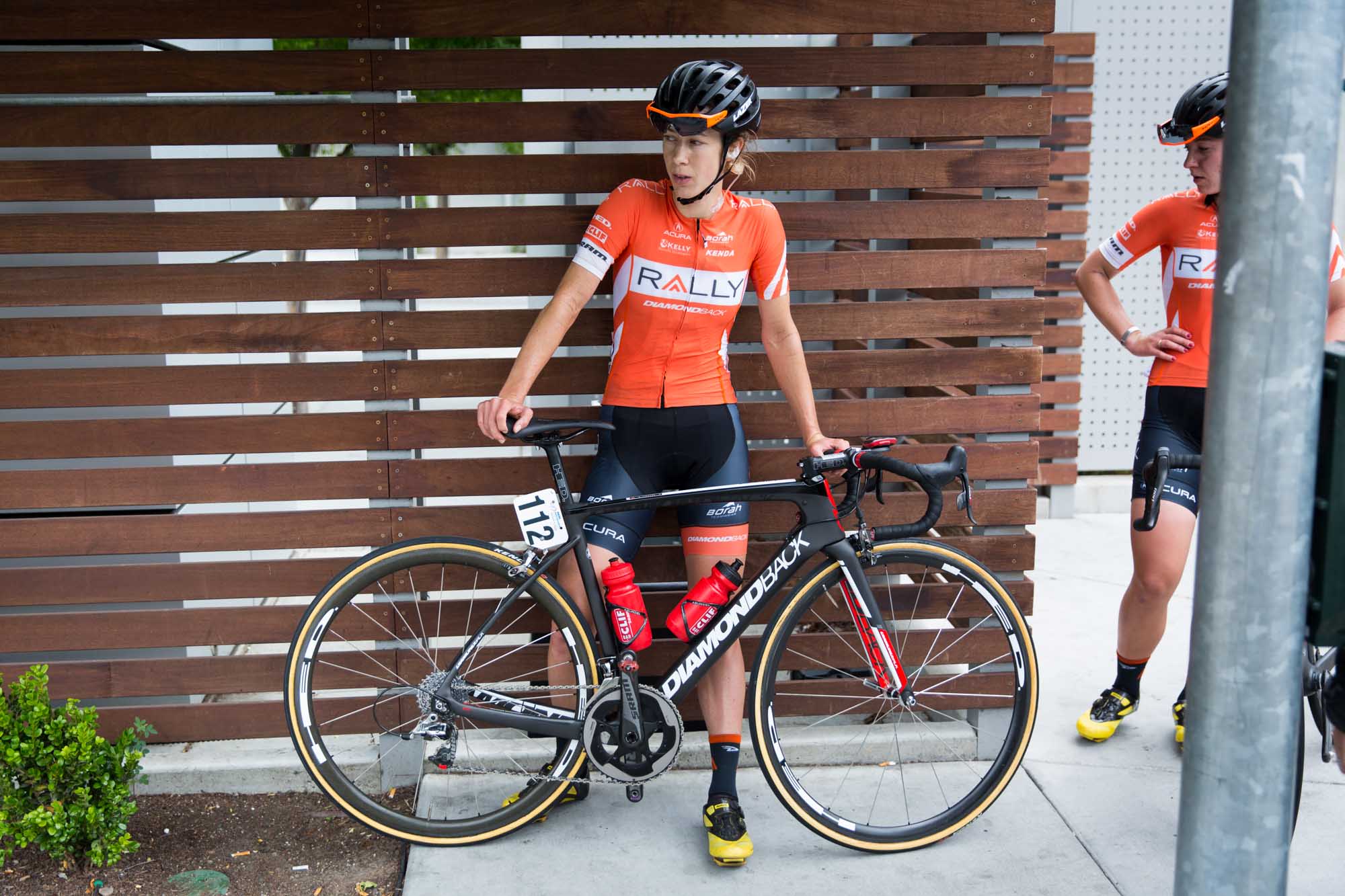 A hard bicycle crash damages the body and the mind. Beyond the stiff muscles and road rash, "could this happen again" will echo through the heads of even the most hardened racer. With a reduced roster after an unfortunate team time trial crash that knocked out Kristi Lay with an injury (she'll be alright) and Sara Poidevin due to a cruel time cut after the crash, the women's team faced the hardest stage of the race in the Santa Rosa circuit. Heather Fischer finished 7th, recovering from another crash that left her bloodied. Here she is, pictured exhausted and adrenaline-shot after the race. The young Emma White, still recovering from mono and a full-time student, again showed her promise with a 12th place finish against the world's best sprinters.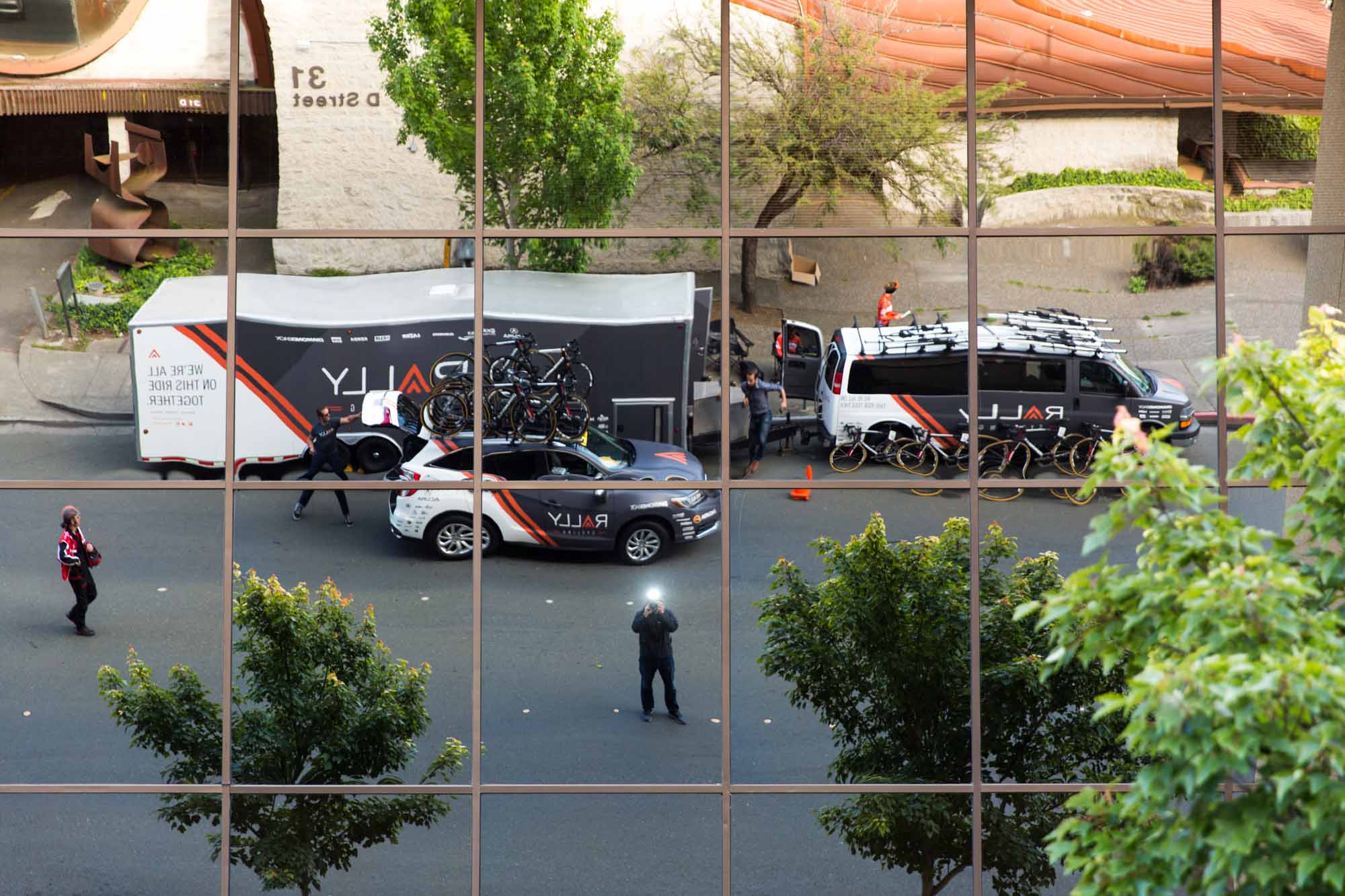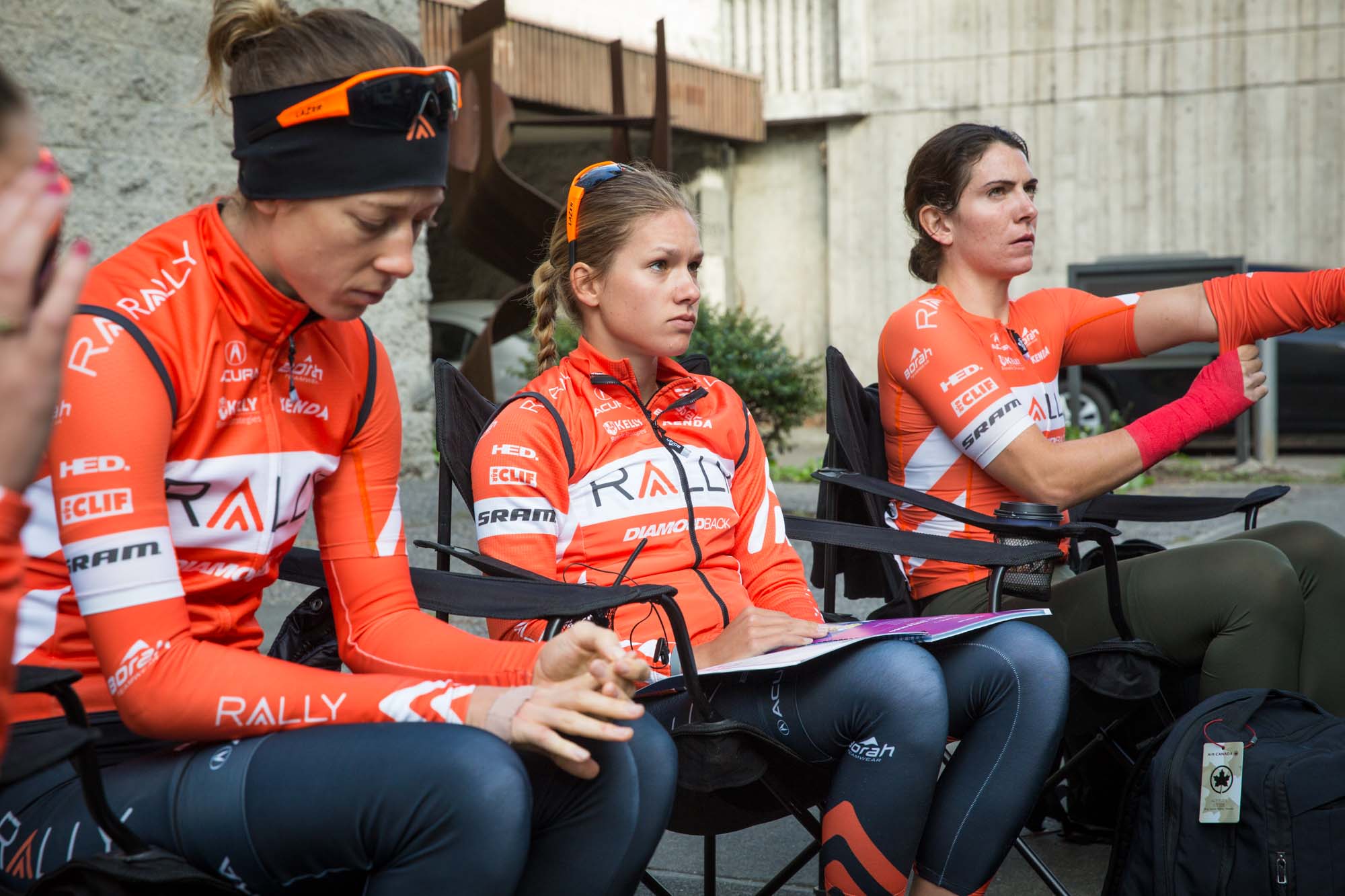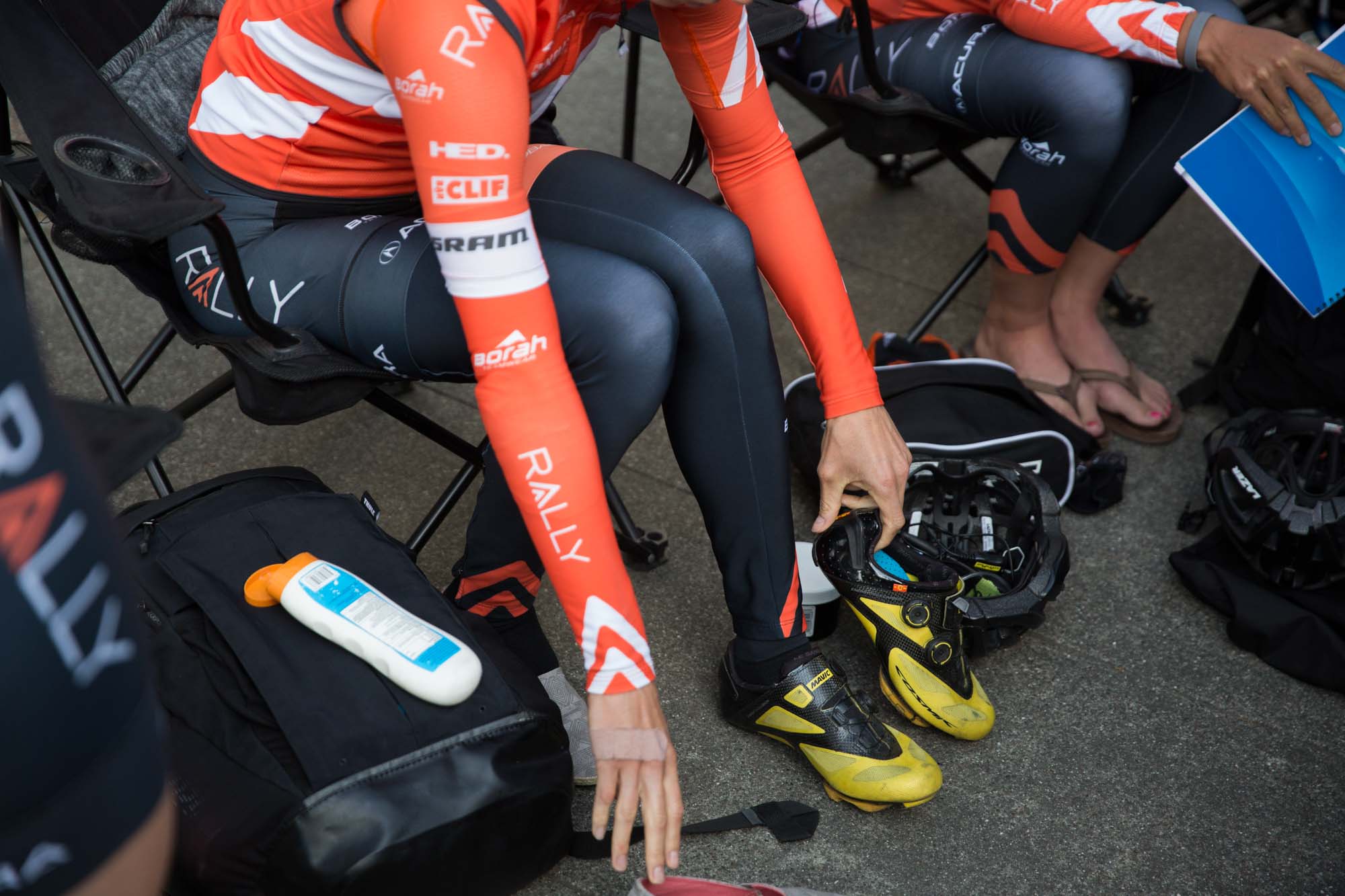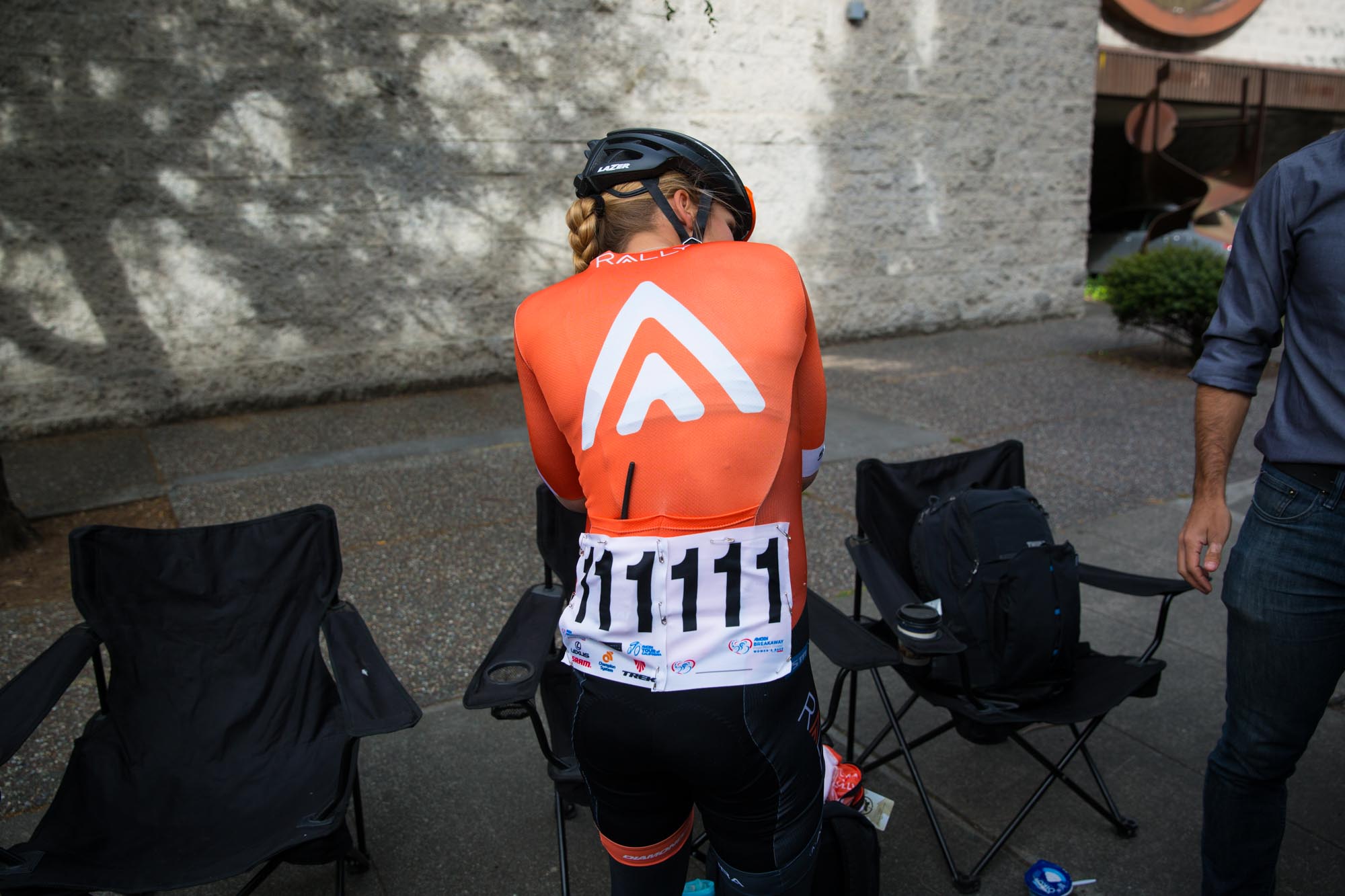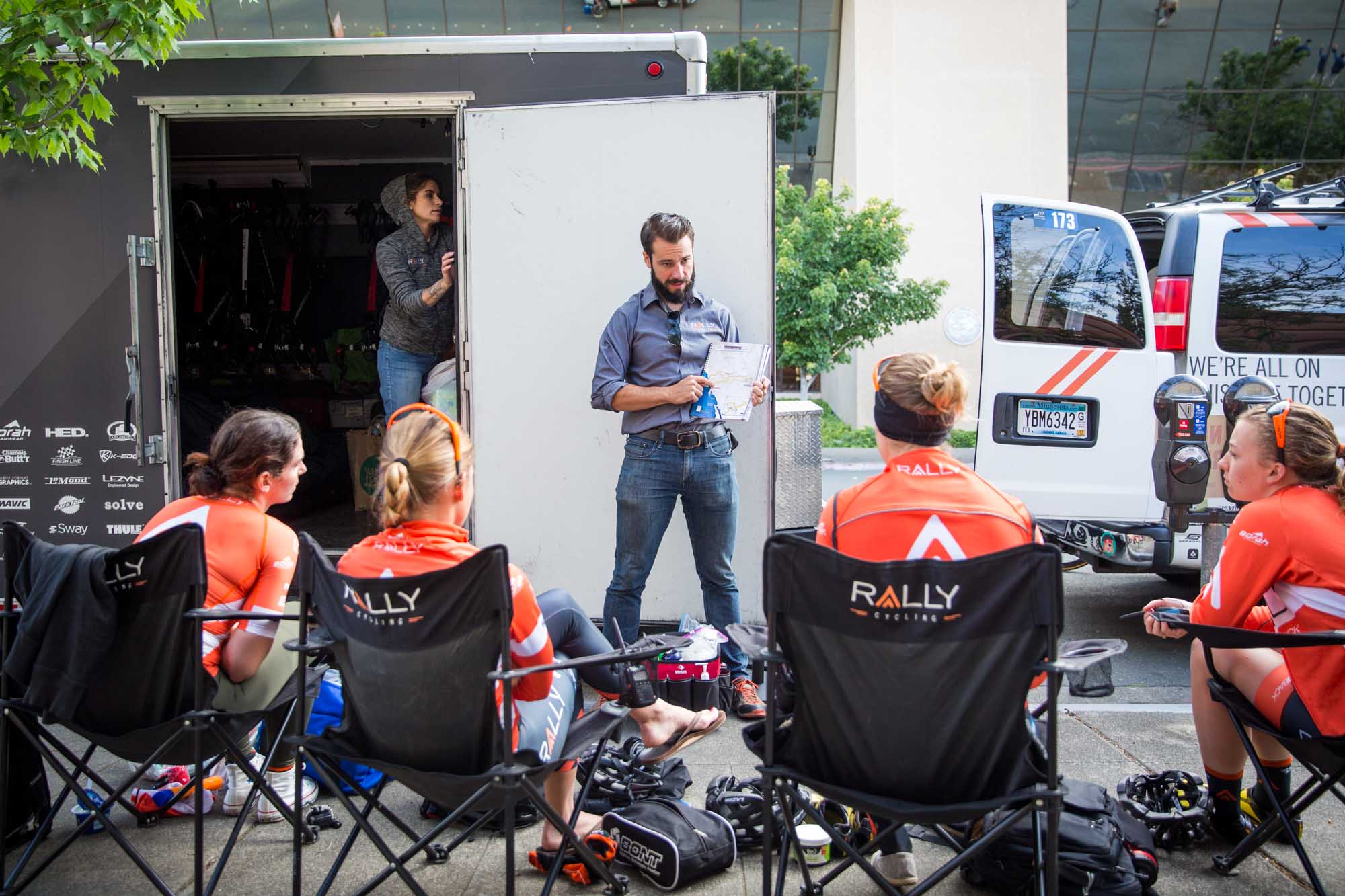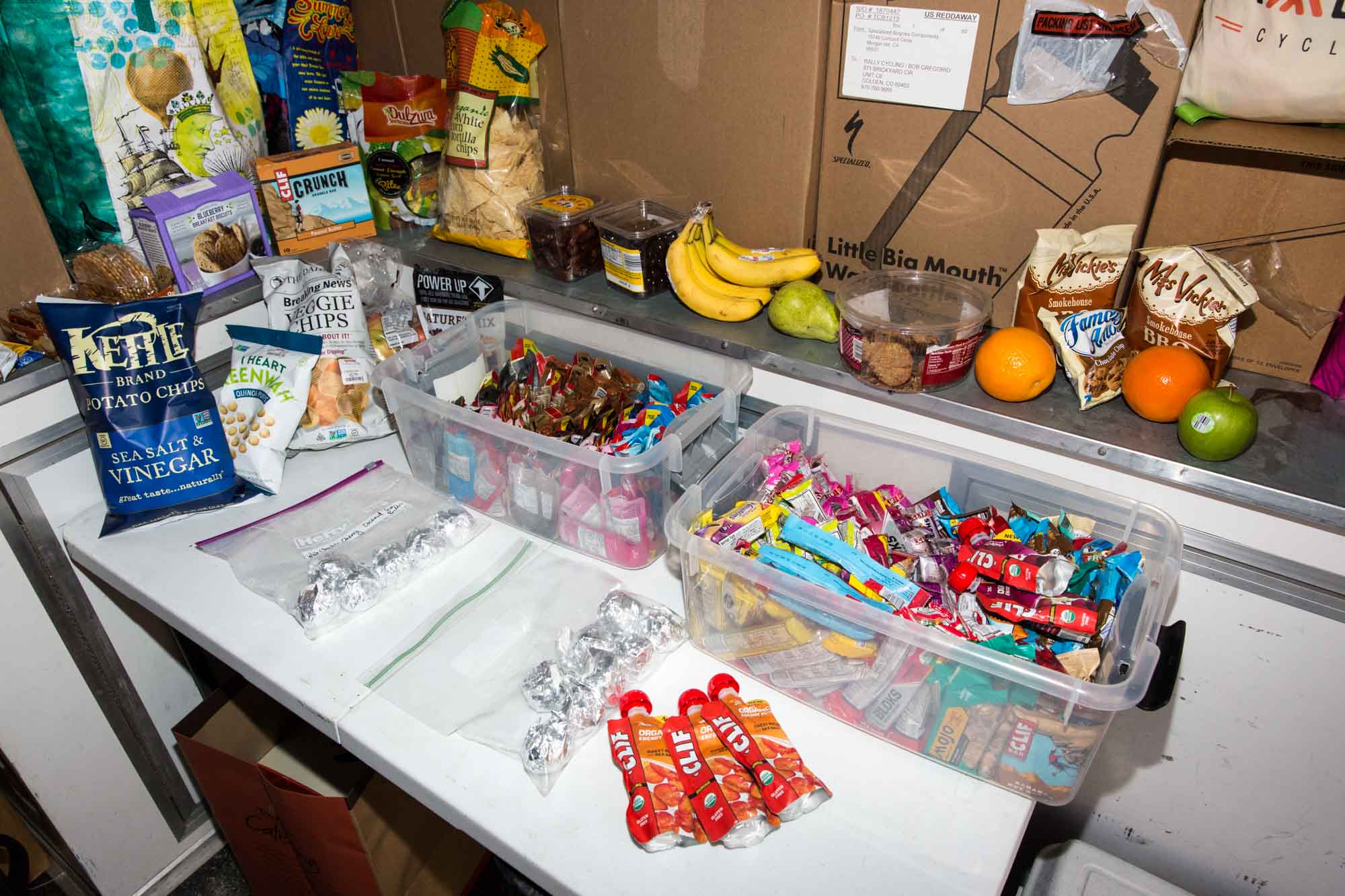 Soigneur Sarah Engen assembled an impressive spread before the race. Clif Organic Energy Food (lower right) is a favorite, providing quick "real food" calories in the form of a puree of organic fruits and vegetables.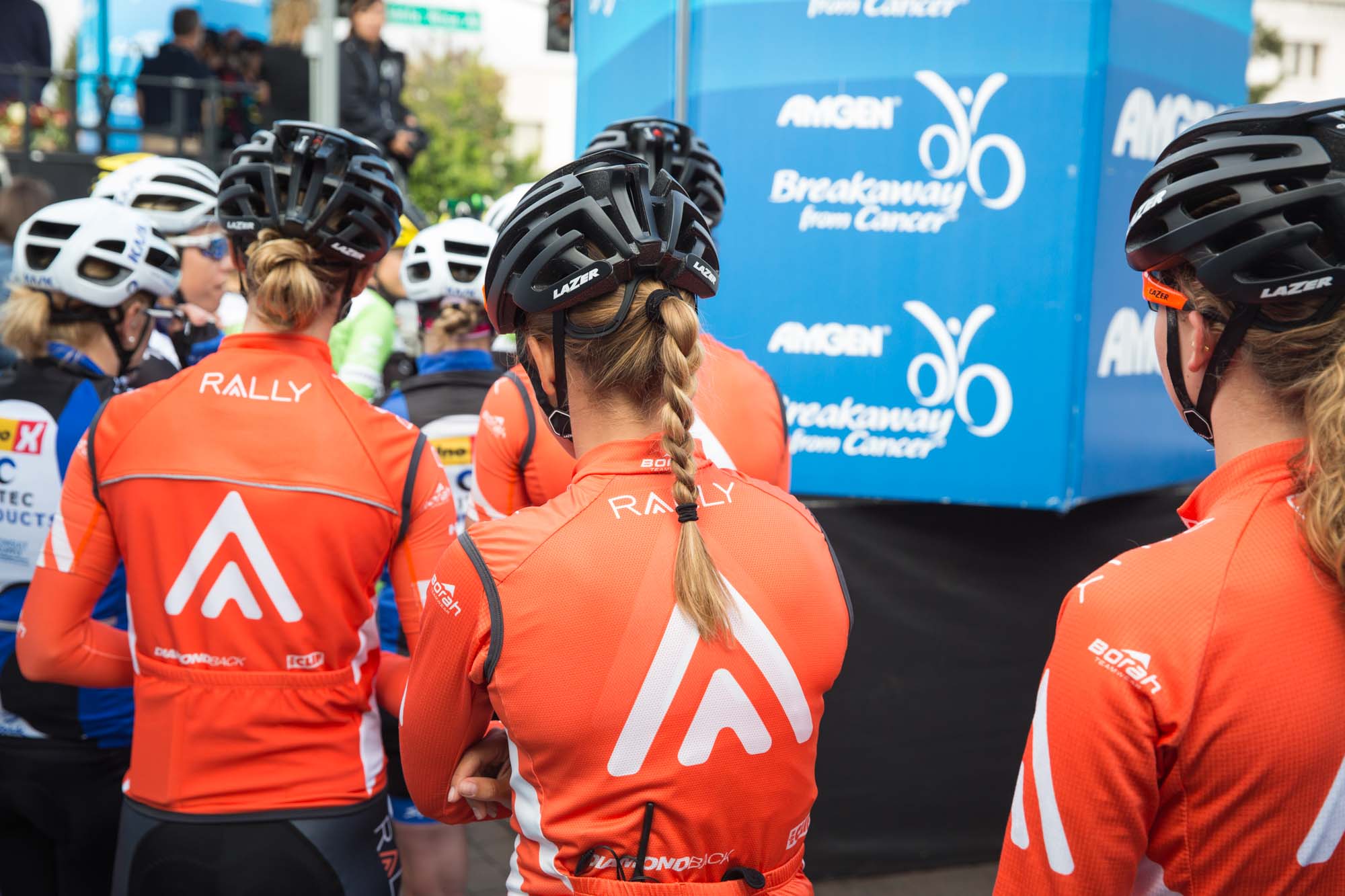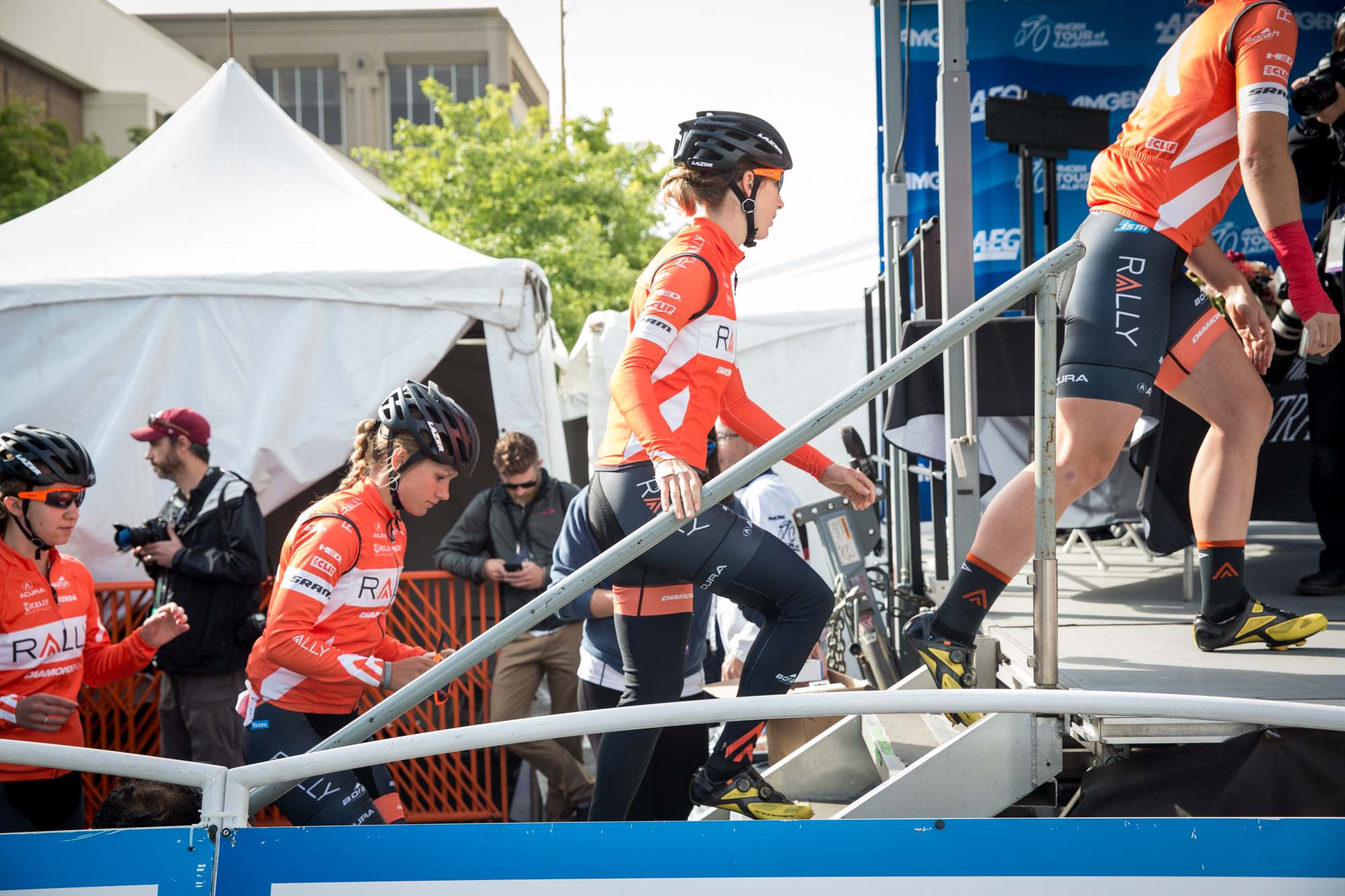 Emma White, Jasmin Galesser, Heather Fischer, and Hannah Ross lived to fight another day after the crash.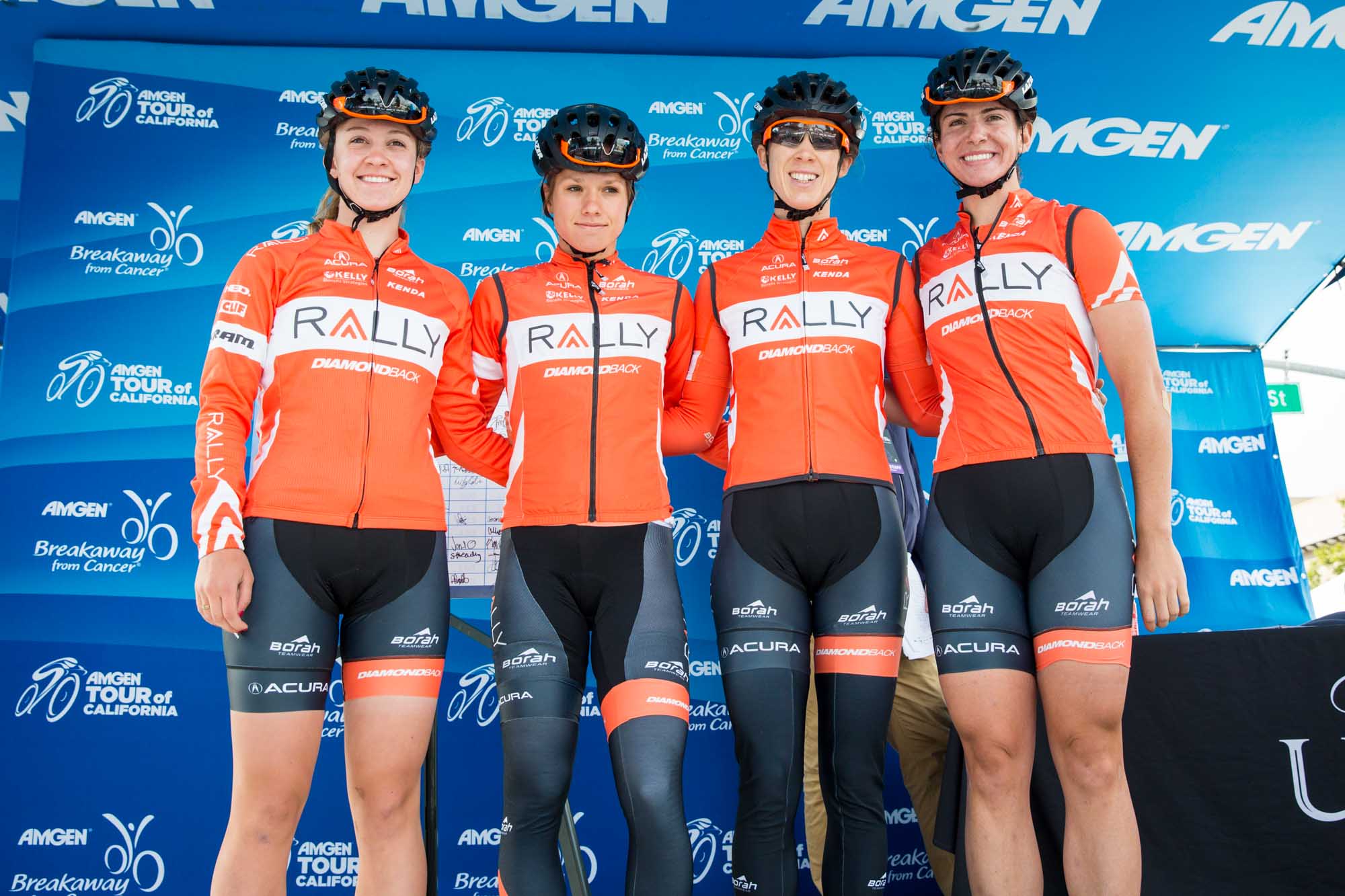 The race course was as pristine as it was punishing. The opening descent into the postcard-ready town of Occidental through a densely wooded forest was pure Northern California. Attacks flew off the front, but nothing stuck, as most of the peloton was nervously saving energy for the closing circuits in Santa Rosa.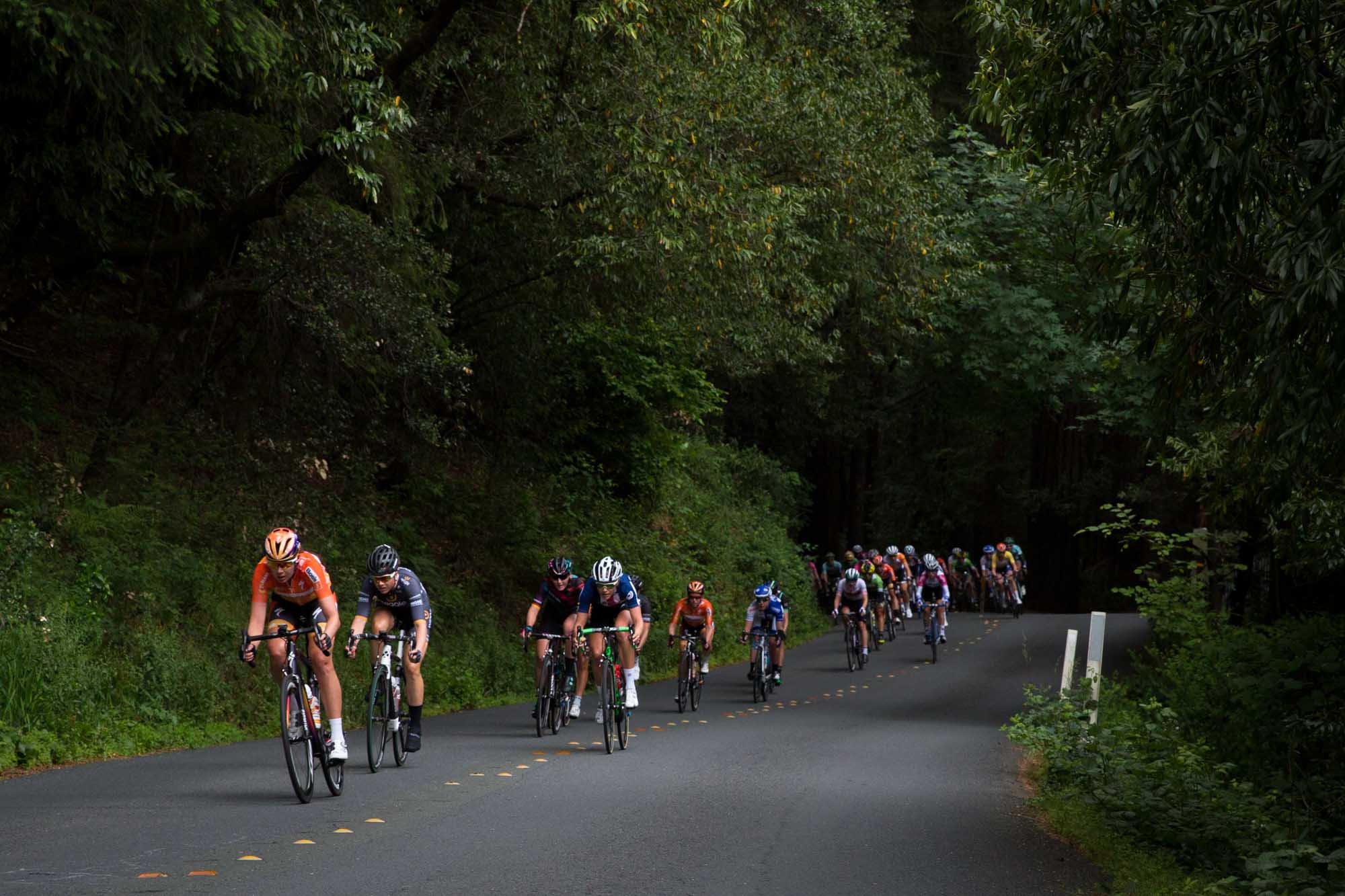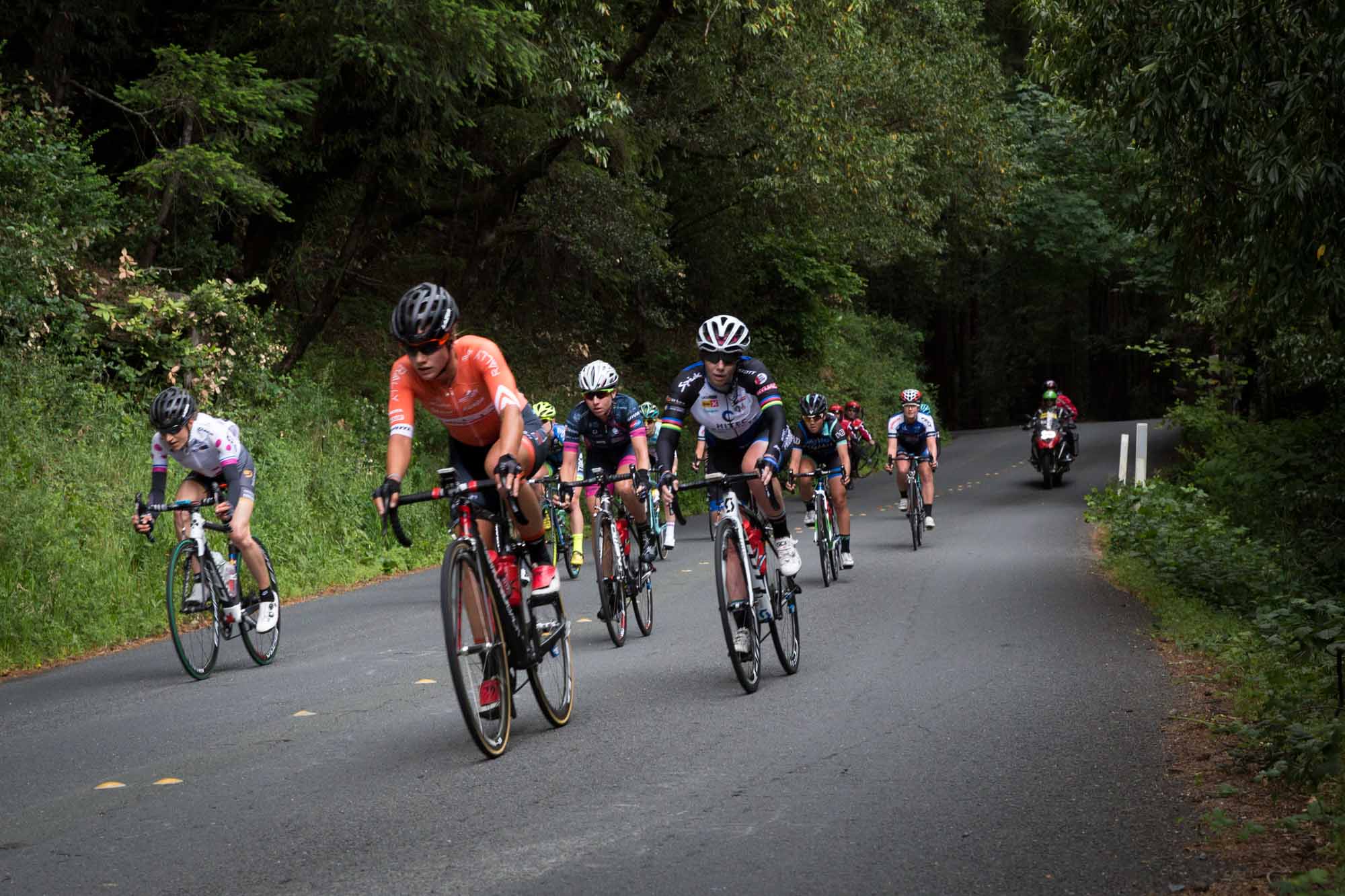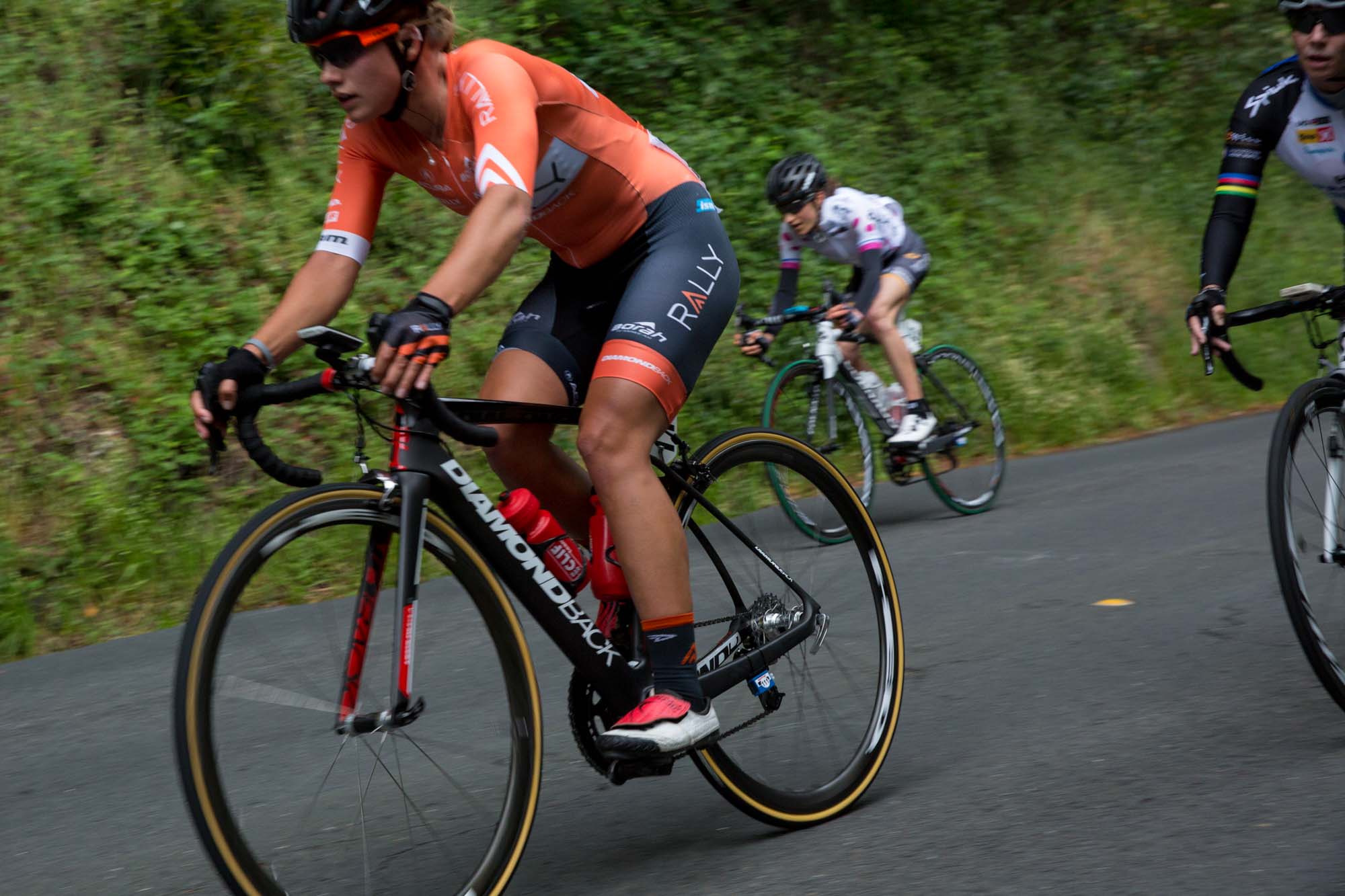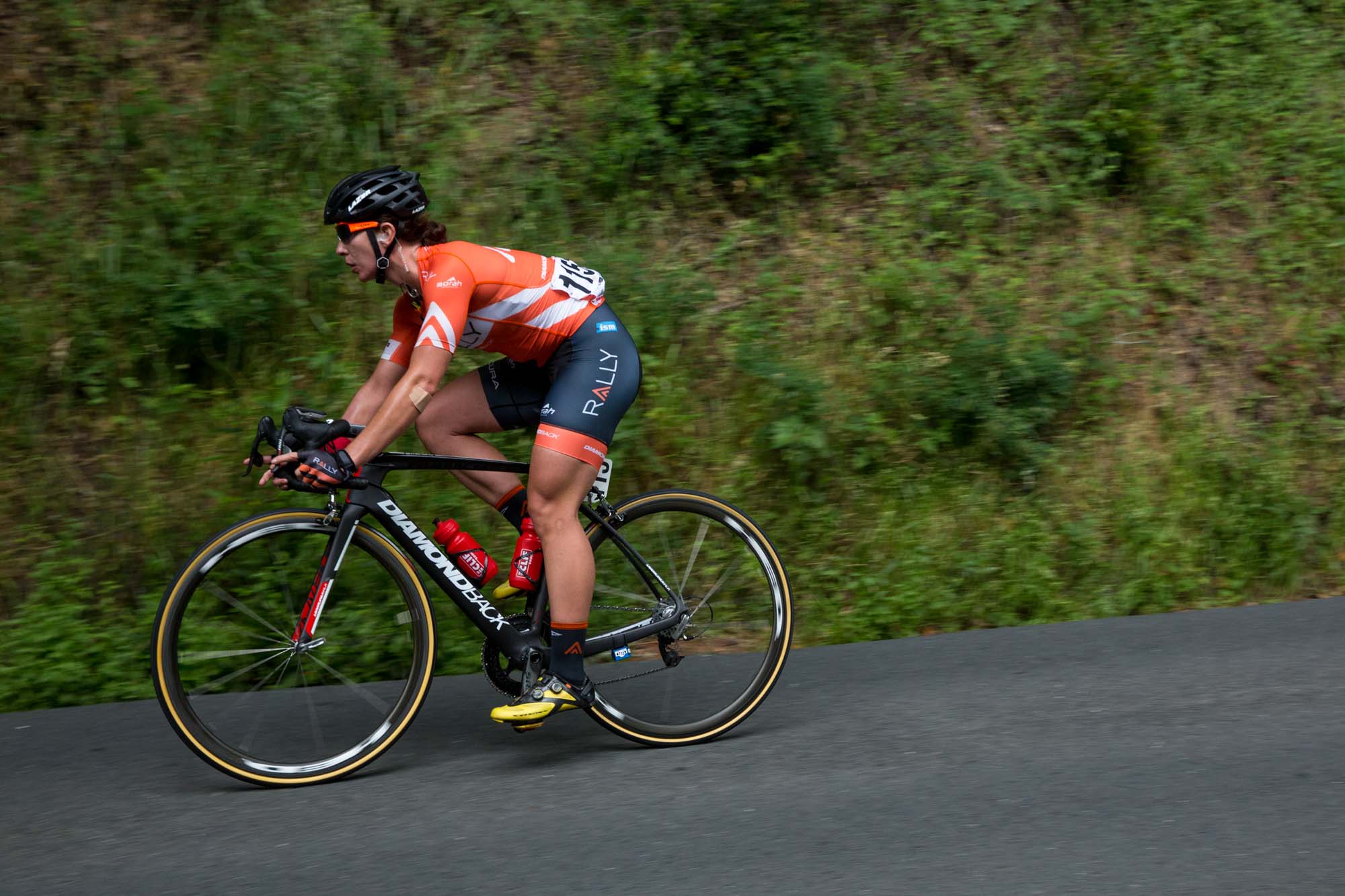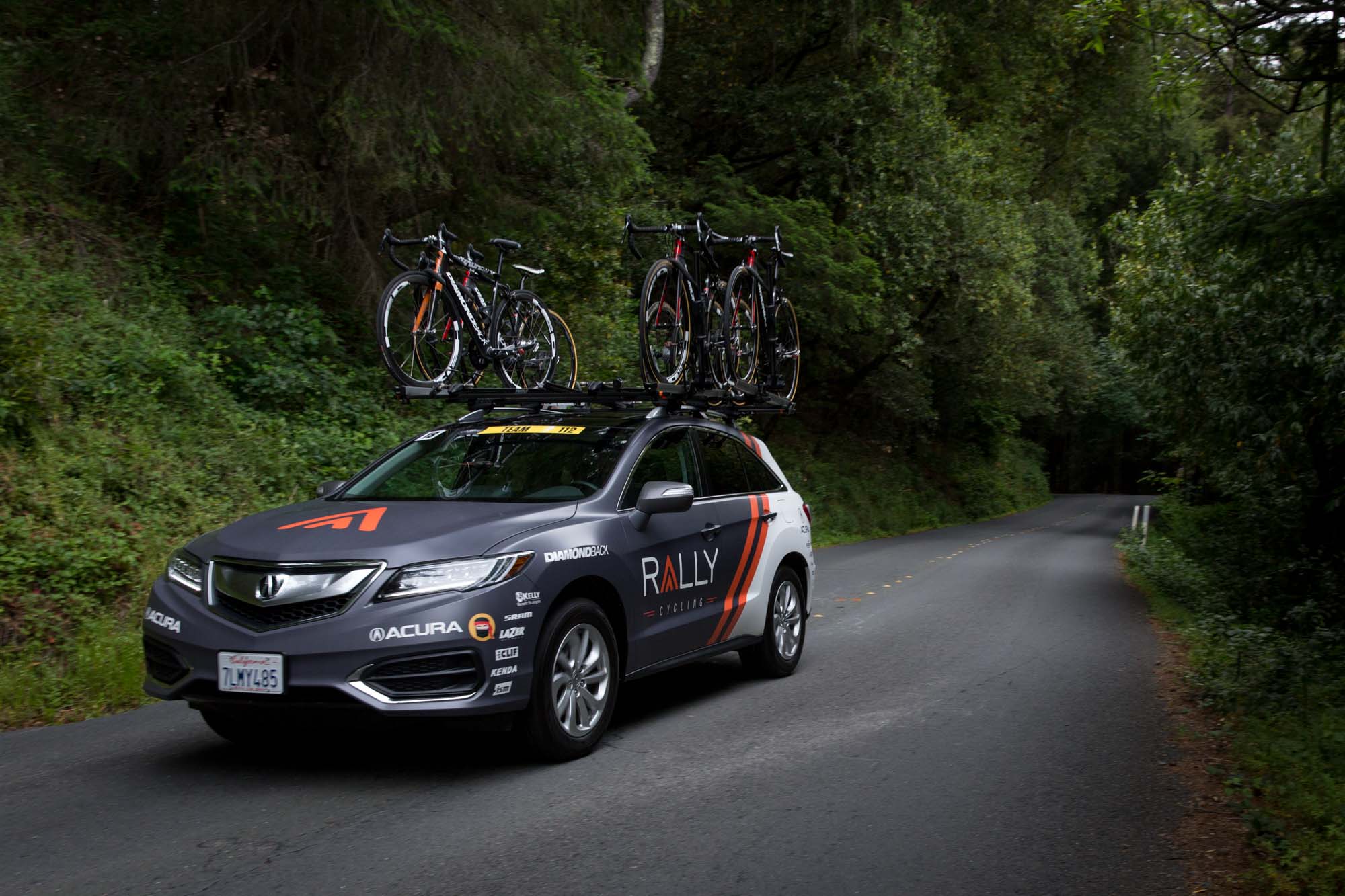 Heather Fischer and Emma White assembled a tandem attack on the three-lap circuit in downtown Santa Rosa. Both women are savvy, snappy riders and had a chance against the world's best sprinters. One of the world's best flatlanders, Coryn Rivera, was out kicked by possibly the greatest female rider in history, Marianne Vos. Heather and Emma sped across the line just behind, frustrated of course, just missing the podium. A promising result nonetheless.