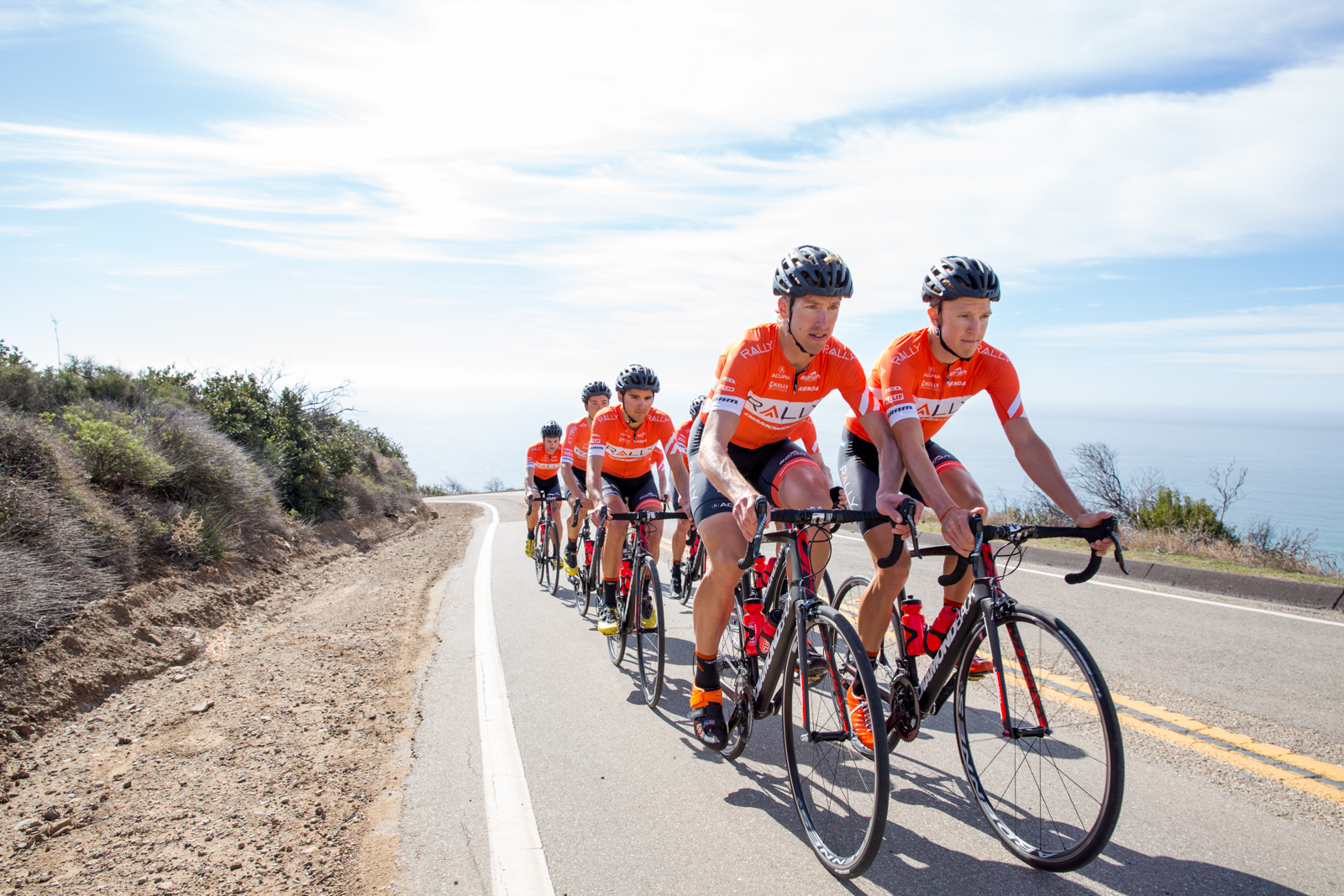 news
Pate, Huffman and Britton to lead team in season opener.
Rally Cycling, the top ranked Continental team in America, will start the 2016 season at the La Méditerranéenne – formerly known as the Tour Mediterranéen. Absent from the calendar last year, La Méditerranéenne returns as one of the season's premier events. First held in 1974, previous winners of the event include Eddy Merckx, Jean-Francois Bernard and Gianni Bugno. Held along the coast of the Mediterranean sea, the four-day stage race starts in Banyoles, Spain, on February 11th. It then crosses southern France for two of its stages before ending in the Italian city of Bordighera, on February 14th. The 2016 edition of La Méditerranéenne features an opening stage team time trial followed by three road stages.
"It is an honor to receive an invitation to La Méditerranéenne. We are excited to have the opportunity to compete in such a prestigious event," said Performance Manager Jonas Carney. "We expect a tough race and steep competition, but our riders are very motivated and our first two training camps have prepared them well."
The eclectic route will provide several opportunities for the team to find early season success. For the general classification Rally Cycling will be led by the triple threat of Danny Pate, Evan Huffman and Rob Britton. The team will rely on Pate's extensive experience in Europe to guide the team on the road while Huffman and Britton have shown themselves to be on excellent early season form.
"Starting in Europe is paramount to preparing for success later in the season at events like the Tour of California and the Tour of Utah," said Rob Britton. "I'm very excited to be heading back for another chance to race against the European teams on their own turf. The team is riding really well, and with the first stage team time trial I don't think you could ask for a more favorable start."
The team will look towards the 7 km stage 1 team time trial to lay the foundation for success in the general classification. Pate, Huffman and Tom Zirbel are noted time trialists and should deliver the squad to the line amongst the fastest times. Stages 2 and 3 will have the possibility of sprint finishes, giving team sprinter Eric Young the opportunity to show his speed in Europe. Also looking to make his mark is young climbing sensation Adam De Vos of Canada. De Vos has already had a series of standout performances in North America, and La Méditerranéenne will be his first opportunity to shine in a major European stage race.
Rally Cycling for La Méditerranéenne
Tom Zirbel
Eric Young
Pierrick Naud
Danny Pate
Rob Britton
Adam De Vos
Emerson Oronte
Evan Huffman